If you want your website to have the capability of an online portfolio, you will find WordPress gallery plugins to be very helpful. With a WordPress gallery plugin installed on your theme, you can highlight many photos in an organized and stylish manner. This capability is important for those who want to have a nice exhibit of their work.
Those who are selling photos, artworks and or any other product online will find it helpful to use a plugin if they do not want to change their theme at all. This of course is applicable if you have few items on display. If you want to sell many items and have them displayed on your web page, with native pricing, discount and checkout feature and more, a plugin is definitely insufficient. WordPress e-commerce themes are designed to handle all aspects of online sales.
If you are an artist or a photographer, on the other hand, whose main concern is to show off photos, a gallery plugin for WordPress can certainly do the job. To help you take your pick, I am rounding up some of the best WordPress plugins that can give you the image gallery features you need.
Do not forget to share with us your thoughts if you have anything in mind about this post. A social media share is also encouraged. Enjoy!
Disclosure: Please note that some of the links below are affiliate links and I will earn a commission if you purchase through those links (at no extra cost to you). I recommend that you do your own independent research before purchasing any product or service. This article is not a guideline, a recommendation or endorsement of specific products.
Showcase – WordPress Gallery Plugin – MORE INFO / DEMO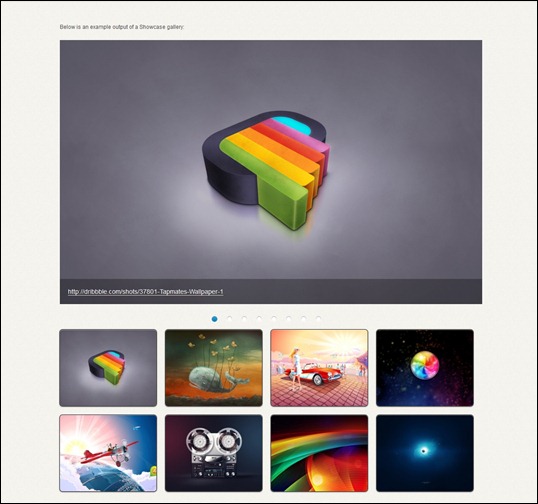 Showcase aims to redefine the "gallery" in WordPress. Showcase makes the whole process of uploading, ordering and editing your images as simple as it can be. Then it makes your gallery look stunning by automatically showing your gallery in a beautiful lightbox slideshow.
Instagram Gallery – WordPress Plugin – MORE INFO / DEMO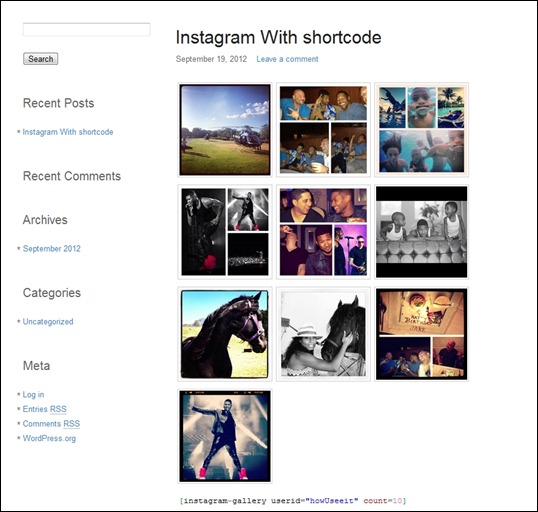 Instagram Gallery – WordPress Plugin is the plugin for wordpress that will enable you to display your snaps you or another account have uploaded to instagram or images with hashtags. This includes variety of configuration to have control over the gallery.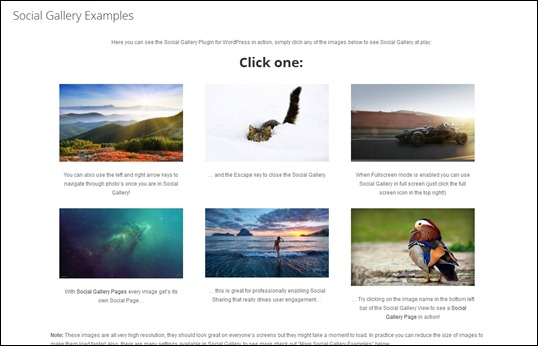 Social Gallery Plugin is a fantastic new way to engage visitors to your WordPress blog by adding the ultimate lightbox featuring social media buttons (Facebook like, Facebook Send, Pinterests 'Pin it', Twitters 'Tweet This' and now Linked In, Stumble Upon & Tumblr) as well as Facebook or Disqus Comments!
WordPress Lightbox Gallery – MORE INFO / DEMO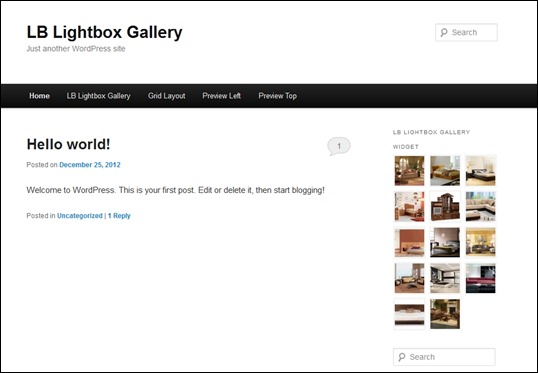 LB Lightbox Gallery is a plugin for WordPress that allows users to easily create a gallery. You can use it to create a photo or video gallery (support youtube and vimeo) or mixed with rating system and integrated Facebook comment. Admin UI with simple design and a lot of features gives you a sense of fun and easy to use.
Canyon Gallery (WP GRAND FlAGallery Skin) – MORE INFO / DEMO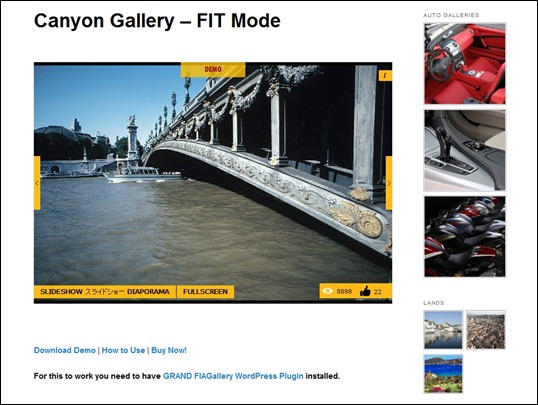 Canyon Gallery (skin) will help you to easily add gallery to your WordPress website or blog. It can easily generate shortcode within Shortcode Editor and automatically insert it in the Post/Page with a few mouse clicks.
Shutter Proofing brings extended proofing functionality to your galleries. Features include private galleries and an ordering system allowing users to select which photos they like. This add-on is great for photographers who'd like to setup private galleries and/or proofing areas. Create WordPress users for private galleries and choose whether users can select which photos they'd like. Upon submission an email will be sent with a list of file names.
TumblrWall For WordPress – MORE INFO / DEMO
TumblrWall For WordPress diesplays Tumblr.com blog post photo's in an Ajax multicolumn gallery with lightbox photo galleries. Quick pin/tweet/follow buttons and link to original tumblr post.
uSquare – responsive grid for WordPress – MORE INFO / DEMO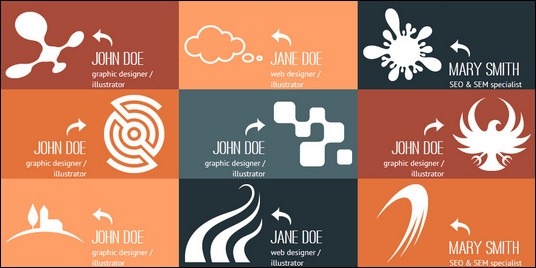 uSquare is a WordPress responsive squared grid that can display your content in a unique and interesting way. You can use it for displaying team members, products, services, designs, blog posts or anything else that comes to your mind. In our live preview we have included 3 modifications of the original file in order for you to see how uSquare can serve your purpose.
TouchCarousel is a posts content slider WordPress plugin with touch navigation for mobile devices. The Touch feature also works when you use a mouse…pretty cool actually. You can slide custom post types, with custom taxonomies (categories, tags, e.t.c.) and create layout templates using simple templating system.
WP iSell Photo – MORE INFO / DEMO (Free)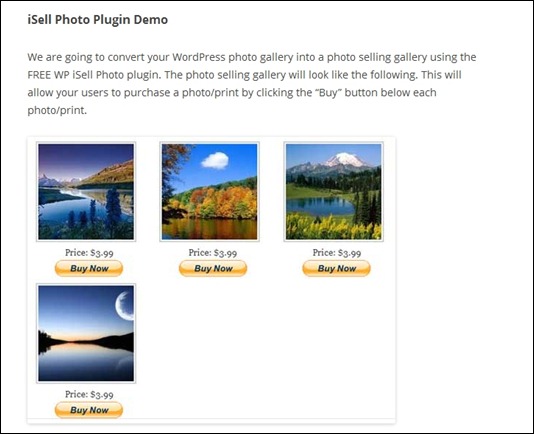 WordPress iSell Photo plugin allows you to sell photos/prints/images from your WordPress powered site easily. It gives you the flexibility of creating a digital photo store in WordPress without using a single heavy-weight and hard to setup plugin. WP iSell Photo plugin utilizes the built-in gallery feature of WordPress and helps you turn your simple photo gallery into a powerful e-commerce WordPress photo gallery.
Fancy Gallery comes with an outstanding AJAX admin and a lot of new features. You can create unlimited of galleries and each gallery can hold unlimited of albums. You can add different types of media – Images, Video, Websites to the albums. One of the biggest feature is the Generator. It allows to use galleries, you created in wordpress, on external websites. The generator creates the code for the head and body tag and all you have to do is to copy and paste it in.
Create responsive and filterable portfolios with ease on your website. Media Grid comes with masonry layout, is designed to adapt each portfolio to any situation and is mobile optimized for responsive themes.
ReFlex Gallery is a fully responsive WordPress image gallery plugin that is actually two galleries in one. ReFlex Gallery uses a FlexSlider style gallery for all mobile devices with a screen width of 480 pixels or less and dynamically creates prettyPhoto style galleries for all screen widths above 480 pixels. ReFlex Gallery allows for multiple galleries per page.
PhotoSmash Galleries – MORE INFO /DEMO (Free)
PhotoSmash Galleries makes it easy to create photo galleries in posts or pages that your users can upload images to. PhotoSmash has incredibly flexible and simple models for designing custom photo gallery and form layouts, utilizing your own custom database fields, html, and css, or just use the standard.
RoyalSlider – Premium WordPress Gallery Plugin – MORE INFO / DEMO
RoyalSlider for WordPress is a cross-device jQuery content slider with touch-based navigation and responsive layout. It has user-friendly admin area where you can manage slides, change slider settings, customize interface and add blocks-captions using custom WYSIWIG editor. RoyalSlider for WordPress is created based on HTML version, selling here on CodeCanyon with over 750 happy buyers and five star rating.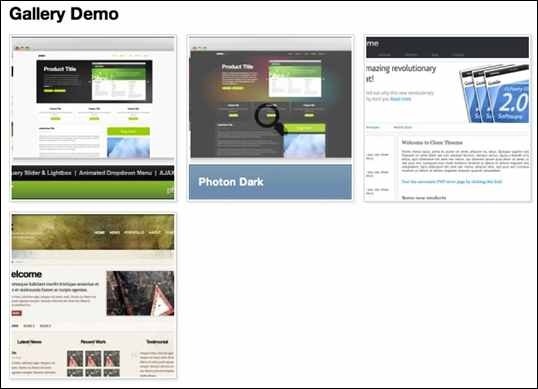 The Jigowatt Gallery for WordPress allows you to create customisable galleries and insert them into posts and pages. Its built upon WordPress 3.0's Custom Post Types and Taxonomies making it easy to use and extend if you want to.

This Plugin will help you to easily add a grid gallery to your WordPress website or blog. The gallery is completely customizable, resizable and is compatible with all browsers and devices (iPhone, iPad and Android smartphones). You will be able to insert it in any page or post you want with inbuilt short code generator.
NextGEN WordPress Gallery – MORE INFO / DEMO (Free )
NextGEN Gallery is a full integrated Image Gallery plugin for WordPress with dozens of options and features. It features AJAX based thumbnail generator, JavaScript Effects on images, Fully integrated slideshow as jQuery or Flash solution, Tag support for images, support for XML Sitemaps and many other useful functions.
Smooth Slider is a WordPress Plugin for creating a dynamic slideshow/s for featured posts, pages and media images on a blog. The slideshow created by Smooth Slider are JavaScript and Text based, that is why site owners and bloggers will get full benefit of Search Engine Optimization as the texts are readable by Search Engines. You can choose some of your posts,pages and media images as featured posts and show them into a slideshow on your blog home page (i.e. Index) as well as in sidebar. Also, you can show category posts in reverse chronological order.
This Plugin will help you to easily add a thumbnail gallery to your WordPress website or blog. The gallery is completely customizable, resizable and is compatible with all browsers and devices (iPhone, iPad and Android smartphones). You will be able to insert it in any page or post you want with inbuilt short code generator.
This WordPress Gallery Plugin gives you a simple and extremely customizable way to create a gallery on any post or page. You have the option to use widgets or shortcodes to insert your custom gallery into your web site. The look of your gallery is fully customizable through the WordPress admin interface. This plugin will help make your website standout. You can use it to create all kinds of different galleries. Version 1.0 is a fully stable release that can be used on any site that is using WP 2 .8 and above (including 3.0).
Complete Gallery Manager for WordPress – MORE INFO / DEMO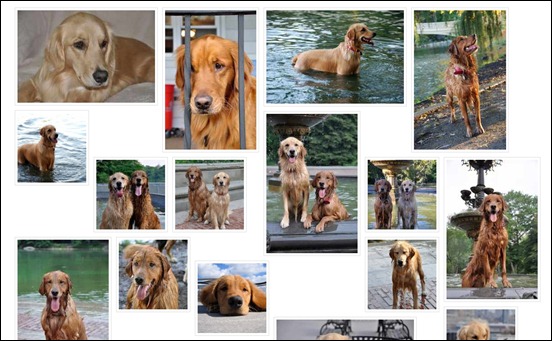 It is not always easy to manage multiple and large galleries of media files in WordPress. There is a lot of gallery plugins available for WordPress, some are really good, but we feel that they often lack an easy interface to create and manage multiple galleries. Using Complete Gallery Manager will make it fun and fast to manage and create galleries for your website.
Dynamic Content WordPress Gallery – MORE INFO  (Free )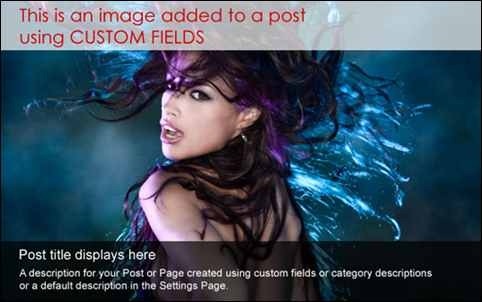 This plugin creates a dynamic gallery of images for latest and/or featured content using either the JonDesign SmoothGallery script for mootools, or a custom jQuery script. The plugin dynamically creates the gallery from your latest and/or featured content by either automatically pulling in the first Image Attachment from relevant Posts/Pages, or by specifying image URLs in a DCG Metabox in the Write screen for the relevant Posts/Pages.
PhotoShow for WordPress – MORE INFO / DEMO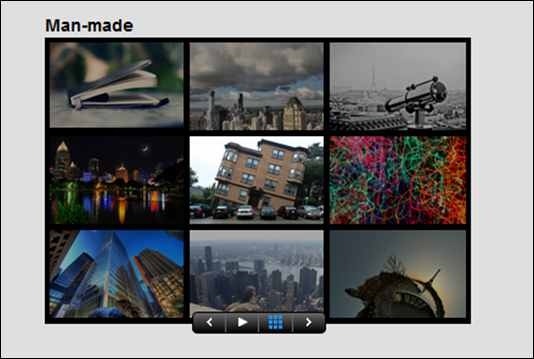 PhotoShow is a plugin for WordPress and jQuery that makes it easy to add elegant style to a WordPress photo gallery with with a simple shortcode ([photoshow]).
nRelate – Related Content WordPress Gallery Plugin – MORE INFO (Free)

nRelate is not just another related posts plugin. It uses a technology that continuously analyzes your website content and displays other related posts from your website. This ultimately leads to higher page-views for your site, and a better user experience for your visitors. Installing this plugin is as simple as activating it, and you can leave the rest to nrelate. Once activated, the nrelate servers will immediately begin analyzing your website content and associating similar articles. Of course, we provide an options page so you can fine tune the display.
Lightbox Gallery – MORE INFO
As the name suggests, Lightbox Gallery plugin changes the view of galleries to the lightbox. Among others it features: Lightbox display of Gallery, Tooltip view of caption of images, Displays the associated metadata with images, and extends the default gallery options.
PhotoMosaic creates a shortcode ([photomosaic]) that transforms a WordPress photo gallery into a visually-striking design piece by giving it a fresh mansonry layout worthy of your favorite design blog.
Justified Image Grid – Premium WordPress Gallery – MORE INFO / DEMO
This WordPress jQuery plugin aligns your thumbnails into a responsive and justified grid. Flickr and Google+ both featured images like this. This plugin behaves similarly. Let WordPress present your galleries in an eye-catching and unique new way! You have the control over every aspect: appearance, on the fly desaturation, color overlays, captions with details, lightboxes, animation.
CataBlog – MORE INFO  (Free)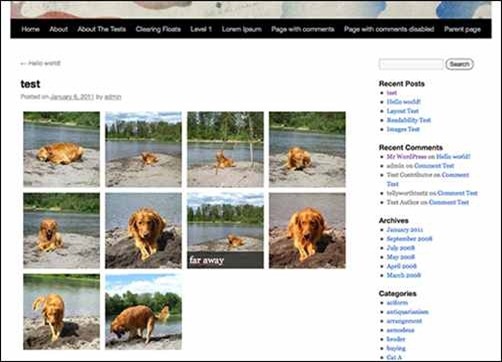 CataBlog allows you to catalog pretty much anything you would want and share it through your blog in a simple but elegant gallery. Upload images, give them titles, links, descriptions and then save them into your catalog. Use categories to organize and filter your catalog items into multiple different catalogs. Show off your photos in high resolution with the LightBox effect, perfect for simple galleries. Easy, intuitive and smart design makes it trivial to keep track of all your different catalogs and create amazing e-stores, galleries, lists and more.
GRAND FlAGallery – MORE INFO / DEMO (Free)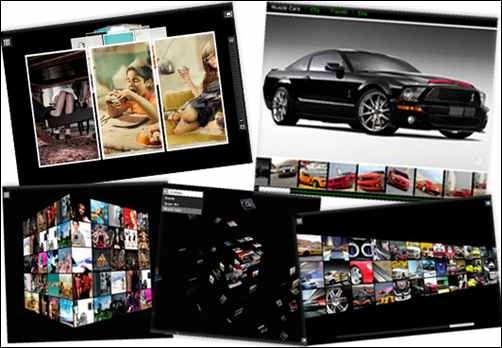 GRAND FlAGallery is a Photo Gallery, Video Gallery, Music Album & Banner Rotator plugin with powerful admin to manage your media content. It is a flash and jQuery media content plugin that provides a comprehensive interface for handling image galleries, audio and video.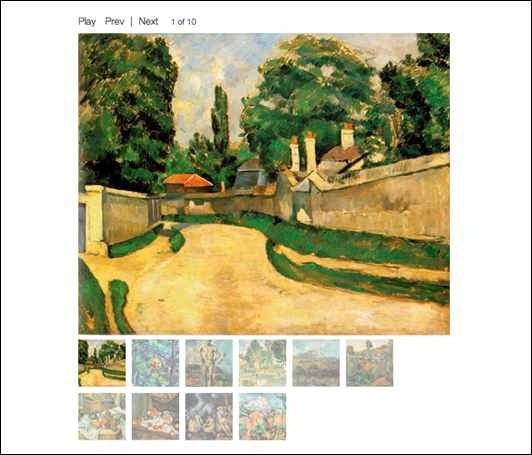 Portfolio Slideshow is an easy to add clean and simple JavaScript slideshow to your site. The slideshow integrates well into any design, supports fluid-width themes, and offers lots of options for power users, too.
Slider Evolution for WordPress – MORE INFO / DEMO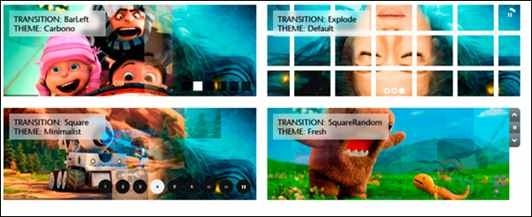 Slider Evolution is a JQuery plugin that lets you easily create powerful javascript sliders with very nice transition effects. Enhance your website by adding a unique and attractive slider! Create an unlimited number of sliders with customized settings for each one, and place them anywhere on your WordPress website with ease. You must check out this WordPress slider demos.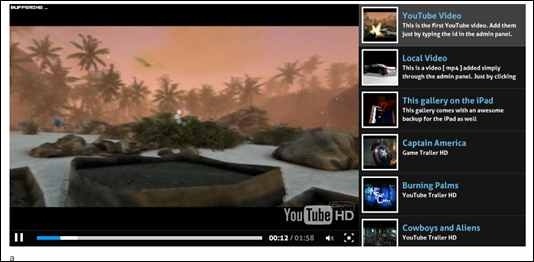 The most advanced stock video gallery in the world! Now as a WordPress plugin! It features: Three skins for you to choose from. So now it can fit perfectly in your site design; A custom admin panel prepared for the gallery; Feeds from self hosted videos, videos hosted on s3 amazon, youtube, vimeo, images, vimeo or even audio ( so it's a media gallery ); Has html5 functionality so that it can display on iPhone / iPad; and is cross-browser compatible. Works on every major browser.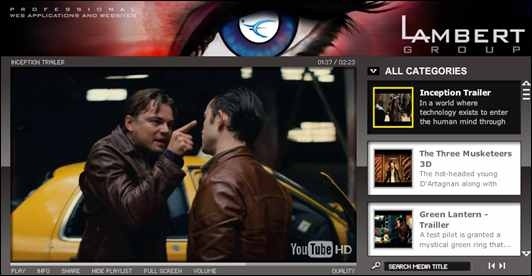 This wordpress plugin will help you administer the entire video player using a very friendly interface. You'll be able to customize the player look & feel, playlist and CSS file. The plugin comes in two versions: Right Side playlist and Bottom Playlist.
Lazyest Gallery – MORE INFO / DEMO (Free)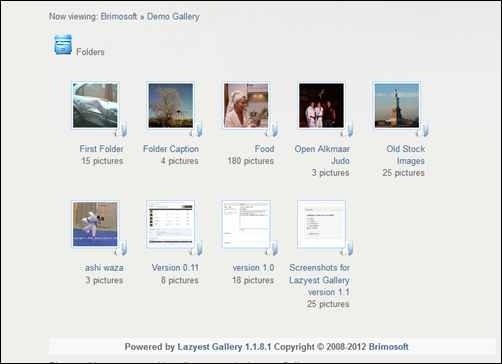 Create a photo gallery from your existing photo directories. This gallery basically needs just two settings: Your image directory and your gallery page. Lazyest Gallery automatically creates a photo gallery with folders, sub folders, thumbnail pages and slide shows. If you want more, the gallery offers a multitude of options by featuring a smart back end management site. You can sort photos through folders and add captions, comments and descriptions with minimal effort. If you are tired of uploading photos through the WordPress server, this plug-in will make it a breeze with their FTP auto-indexing integration.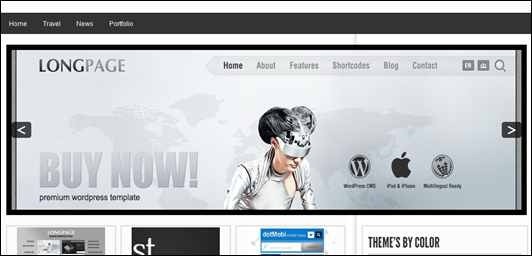 Content Slide is used to create fully customizable jquery Fading image slideshow anywhere within your WordPress site. Custom options include slideshow size, color, style and more. Created using Jquery Coin Slider and the fade effect is created using jquery inner Fade effect.
TS Display is a wordpress plugin for display portfolio and gallery. You can use this plugin to manage portfolio post and show photo gallery in your website.
Global Gallery – WordPress Responsive Gallery – MORE INFO / DEMO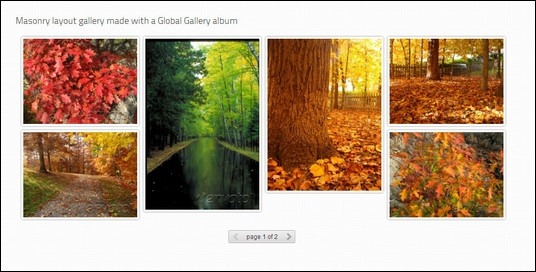 Create fully responsive galleries fastly and with ease on your website. Global Gallery comes with three gallery layouts, four lightboxes ready to use and is designed to be visible on each device: whether you are using a retina MacBook or an Android phone.
WordPress Media Gallery – MORE INFO / DEMO
WordPress Media Gallery is a good gallery for your WordPress site. It supports any kind of content from simple images to advanced inline content to videos. Because of this, it can be used not only as a gallery, but also as a slider, banner rotator, video gallery and more! This is the only gallery you will ever need!
Slider gallery shortcode – MORE INFO / DEMO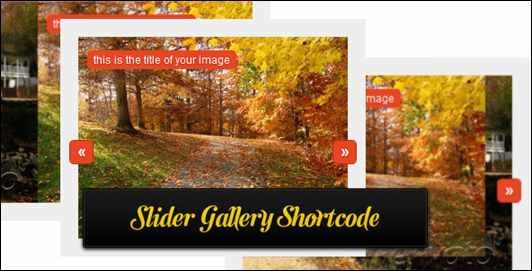 This plugin creates a new shortcode for WordPress. With this new shortcode, you can create a slider gallery in seconds just by typing [slider] while you're writing your post or page. The slider will display the images that you have uploaded to the current post or page.
Lightbox Gallery Manager – MORE INFO / DEMO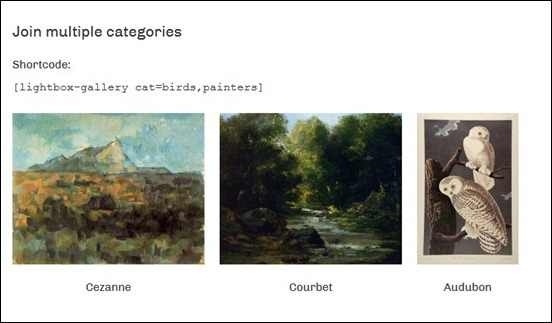 Lightbox Gallery Manager is a WordPress plugin that offers an easy way to embed unlimited lightbox galleries on your WordPress site. You can organize your images by category and add single sets or whole categories with a simple shortcode.
CCGallery WP – Multimedia Gallery WordPress Plugin – MORE INFO / DEMO
CCGallery WP makes it easy to embed the CCGallery HTML5 Multimedia Gallery, in your WordPress theme. It displays all your images, audio files and video files in a sleek and attractive interface. You get to browse the items in Coverflow mode or in a Thumbnail grid mode. You can easily switch between the two display modes and can even filter the items by displaying only images, or audio files, or video files.
SlideDeck 2 – Responsive multi purpose gallery – MORE INFO / DEMO social
SlideDeck2 is one of the most feature rich slider solutions available as a WordPress plugin with many different layout options. You can create custom SlideDecks with images, video, text and HTML and pull content from a long list of sources.
Here you see some of the available layout possibilities.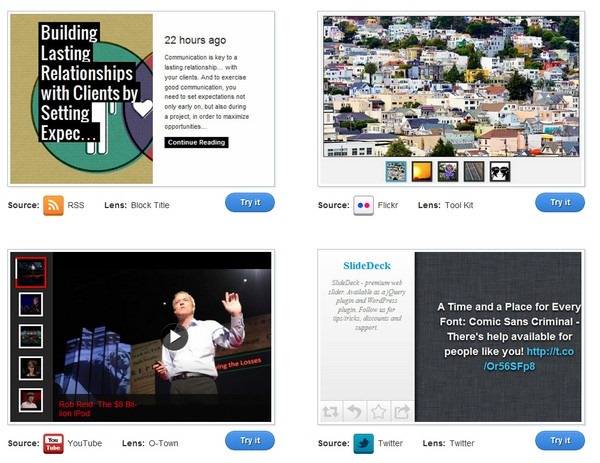 Lets see how it look in responsive mode.

This plugin is worth checking out for sure if you are looking for a slider plugin! You can use the Coupon "SD2_TRIPWIRE" and get 20% discount.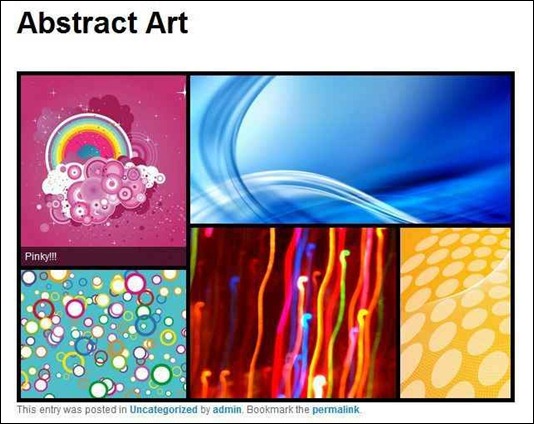 Tiles Gallery arranges your images inside a random-generated grid, it's much more than a simple multiple column layout, it's a beautiful and fancy way to present your showcases, galleries, photos… and so on. The subject of the photos will always be focused, since you can choose the better alignment for each photo.
Create Portfolios and Galleries with Pixelmine – MORE INFO / DEMO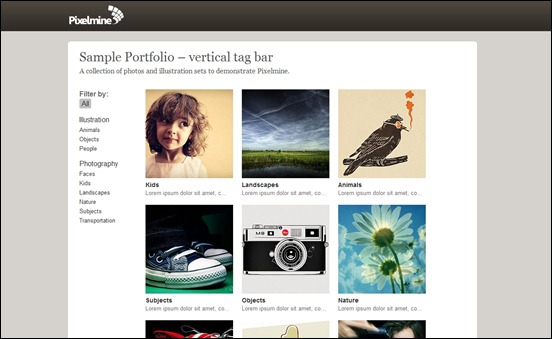 Pixelmine is a WordPress Plugin for designers, artists, photographers and craftspeople who want to showcase their work. Pixelmine is flexible, easy-to-administer and boasts a ton of functionality.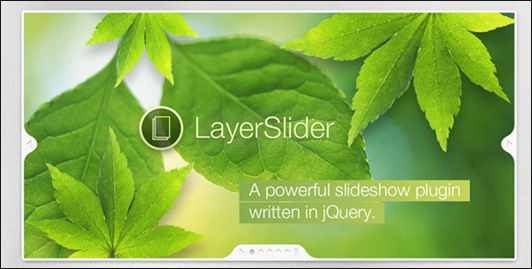 This is the WordPress plugin of LayerSlider! You can create as many layers and sublayers as you want. You can use unlimited images with links. The script is very user-friendly, you can add global settings or local (per slide) settings to each layer or sublayer. You can change delay times, easing types, durations and much more.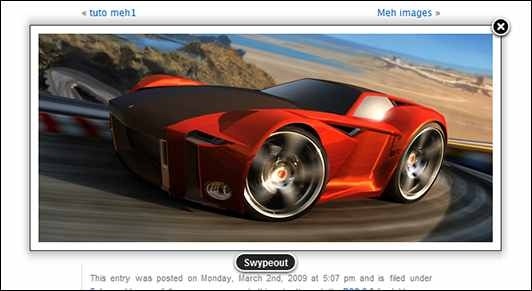 Fancybox is a WordPress gallery plugin that can provide you with zooming functionality for your images and other contents. With FancyBox, you can easily customize almost anything: the border, margin, width and color, zoom speed, animation type, close button position, overlay color and opacity and more.
Premium Gallery Manager – MORE INFO / DEMO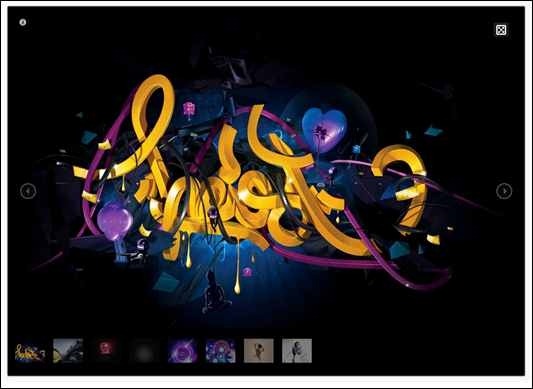 Premium Gallery Manager supports multiple uploads in backend and has a smart crop option to show crop image in gallery or full image. Also it is Lightbox enabled and has a full screen slideshow. You can also choose from a range of 5 effects transition available, create unlimited galleries with their own dimensions and settings and a lot more.
Yet Another Photoblog – MORE INFO (Free)
Yet Another Photoblog, is a WordPress gallery plugin which has the power to convert your WordPress Blog into a full featured photoblog in virtually no time. With YAPB, you can have multiple thumbnail sizes where and when you need them, controlled right on the theme. It also has an out of the box configurable "latest images" sidebar widget, and other features all in a non invasive WordPress-plugin that converts WordPress into an easy to use photoblog system.
PhotoShow for WordPress – MORE INFO / DEMO
PhotoShow is a plugin for WordPress and jQuery that makes it easy to add elegant style to a WordPress photo gallery with with a simple shortcode ([photoshow]).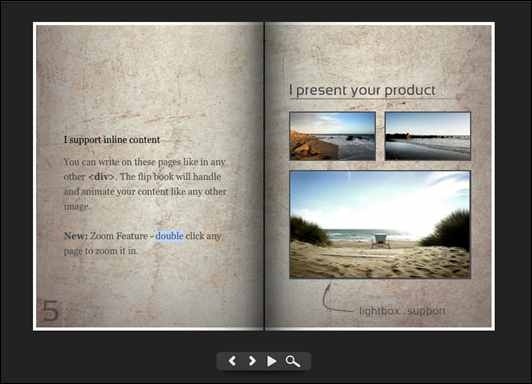 WordPress DZS Flipbook jQuery powered is the ultimate interactive media gallery for your presentation. It features neat effects for your presentations; compatibility with all media, not only images- inline content, videos, audios, divs with text -all are supported; powerful ZoomVideoPlayer and lightbox support.
Slideshow Gallery – MORE INFO (Free)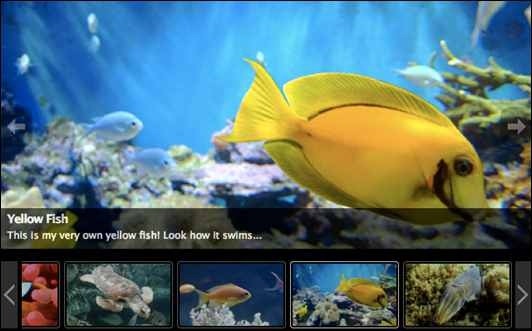 With Slideshow Gallery, you can easily display multiple galleries throughout your WordPress website displaying your custom added slides or showing slides from WordPress posts. The slideshow is flexible and all aspects can easily be configured. It is powered by JavaScript.
Facebook Walleria – WordPress Plugin – MORE INFO / DEMO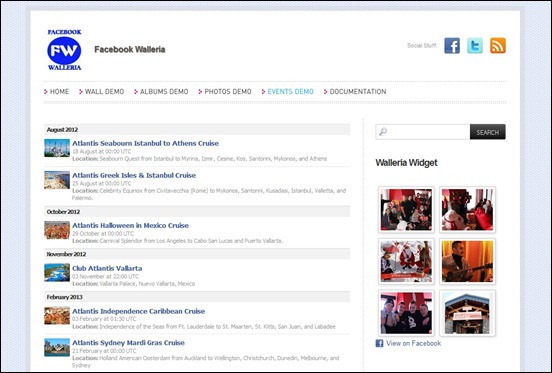 Facebook Walleria is a WordPress Plugin that embeds a number of Facebook Objects into your website. It uses the Facebook Graph to pull information about Albums, Photos, Feed, Comments, Events and presents the information on your website in a sleek style.