Game oriented websites are extremely popular, and the competition is not getting easier. This should not keep you from starting a new game website. WordPress gaming themes can make a sizeable difference for you chances of success.
Game enthusiasts are dedicated people and a popular game website have tons of monthly visitors that just keep coming back for more. This is attractive and if you want to achieve this kind of popularity you will have to get everything right. Any internet marketing expert will tell you that the key to building a successful website is to have exceptional design, SEO optimization and of course fresh and unique content of high quality. WordPress is a perfect choice no matter if you are just getting started or if you are an experienced webmaster. It is the leading content management system, and it will make most of the SEO for you. Publishing articles is also done with ease. In addition, you will be able to install a pre-designed WordPress game theme that will allow you to get a stylish design within a few customizations. How to find a theme that will help you succeed?
You will see that a multitude of themes is available for WordPress. If you want your website to gain as many visitors as possible, you need to choose well designed WordPress game template intended for gaming blogs, reviews, news, communities and magazines. These kinds of websites call for a feature-rich design and a coolness that will entice a visitor to come back again an again.
Here are 30+ of the best and most exciting WordPress gaming templates available for download. Please leave a comment telling us what you think, and don't forget to share this post to you friends.
Disclosure: Please note that some of the links below are affiliate links and I will earn a commission if you purchase through those links (at no extra cost to you). I recommend that you do your own independent research before purchasing any product or service. This article is not a guideline, a recommendation or endorsement of specific products.
Gameleon WordPress Game Theme – MORE INFO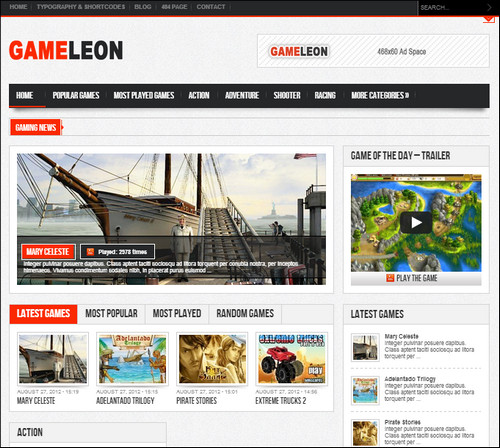 Gameleon is a WordPress game template with gaming and arcade in mind. You can upload blogs, ads and even swf flash games. This template takes full benefit of WordPress' media uploader.
Games WordPress Template – MORE INFO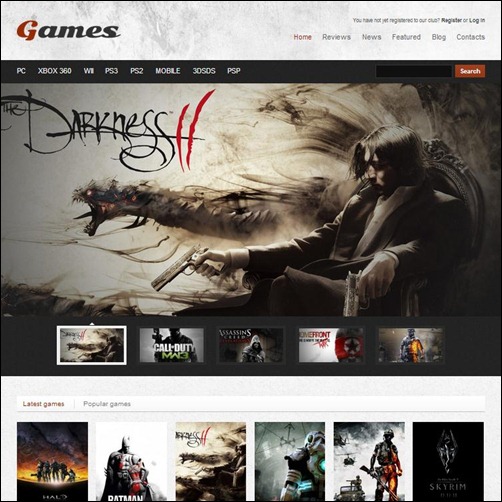 This black and white premium WordPress game theme is a classy looking theme that is suitable for both blogs and gallery. It features an admin panel and purposefully placed WordPress widgets position.
Orizon – The Gaming Template WP version – MORE INFO
Orizon – The Gaming WP Template is a theme for gaming, news and entertainment content. Created using the latest CSS3, it gives you the possibility of creating a sleek, eye-catching online magazine, blog, gaming or personal project site.
Continuum – Magazine WordPress Theme – MORE INFO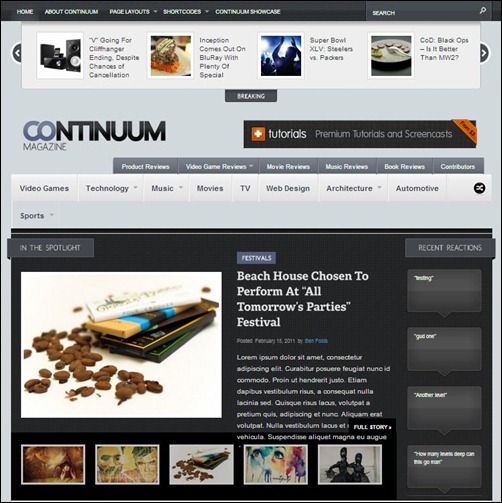 Continuum immediately works perfectly. Of course, with almost 200 theme options, you can customize it to no end. A awesome WordPress theme for a game website.
ReviewIt: Review WordPress & BuddyPress Theme – MORE INFO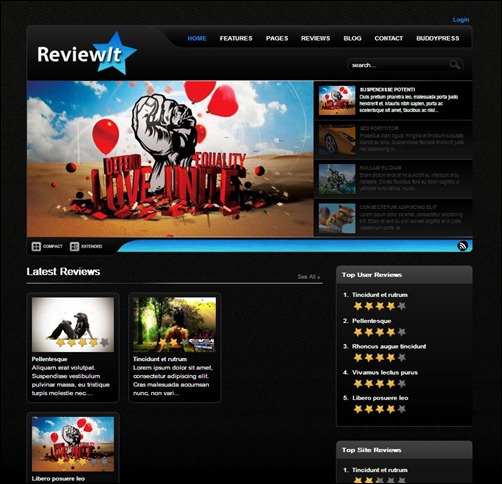 ReviewIt is a WordPress and BuddyPress theme that provides you with powerful review and community features. It is a good choice for a game site or magazine with game topics.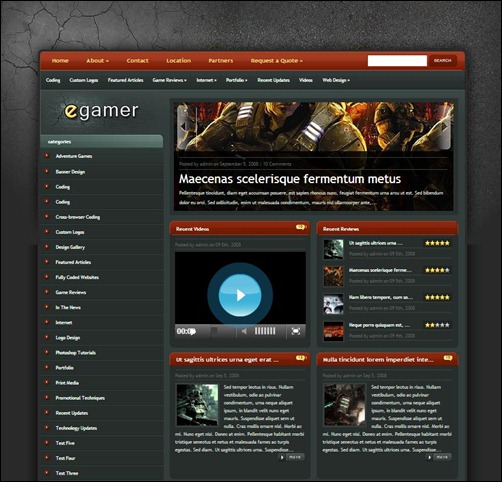 eGamer is one of the most popular WordPress gaming themes because of its elegance and advanced features including video embedding, custom review system and thumbnail resizing. Template can be magazine style or blog.
TheGame is one of the most ideal basis for a gaming website. This is one of the WordPress gaming themes developed by Smart Magazine Themes. It is eye catching and has powerful features.
Score: Review WordPress & BuddyPress Theme – MORE INFO
Score is a WordPress and BuddyPress theme that is ideal for reviewing games and blogging about gaming news, tutorials etc.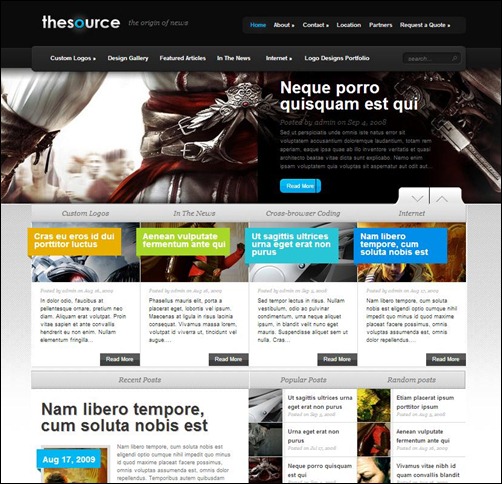 For those looking for gorgeous looking magazine-style WordPress game themes, TheSource is one of the best out there. It can display several contents in an organized and contemporary look.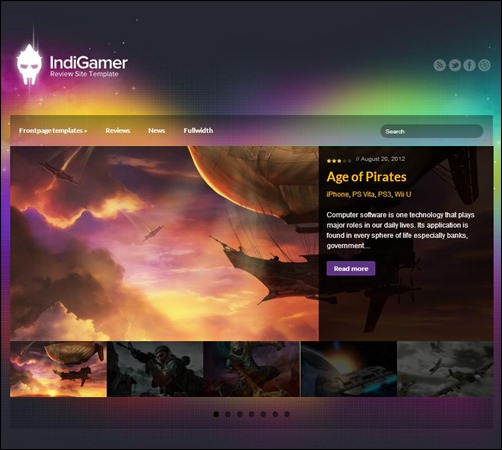 IndiGamer is a colorful theme with a lot of functionality. It can be used for any type of gaming website such as blog, review, news and magazine. Many features are customizable including the color variants.
MiddleEarth (free) – MORE INFO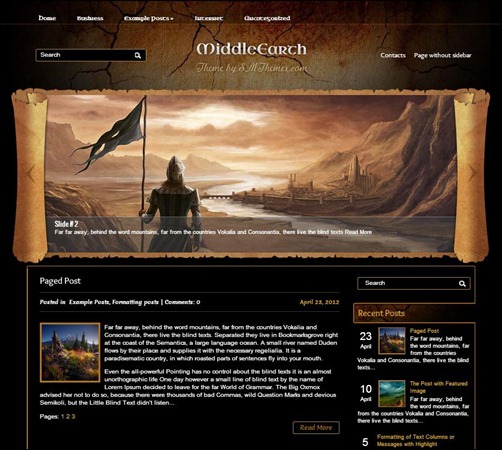 MiddleEarth is one of the best looking free WordPress game themes that has an array of features. It has custom sidebars, menus and widgets. This is perfect for a fantasy site.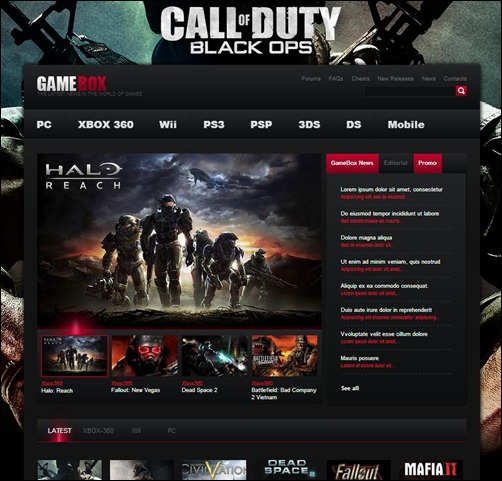 GameBox is simple, elegant and has a clean layout. The options are highly collapsible which makes it extremely easy to navigate. This premium WordPress game theme is perfect for blogging.
Swagger WordPress Gaming Theme – MORE INFO
Swagger is a unique game WordPress theme because it is the first one to come out with unlimited custom review "mini-sites". This is one of the magazine style WordPress gaming themes that lets you put a horde of content in one site.
GamesFire (free) – MORE INFO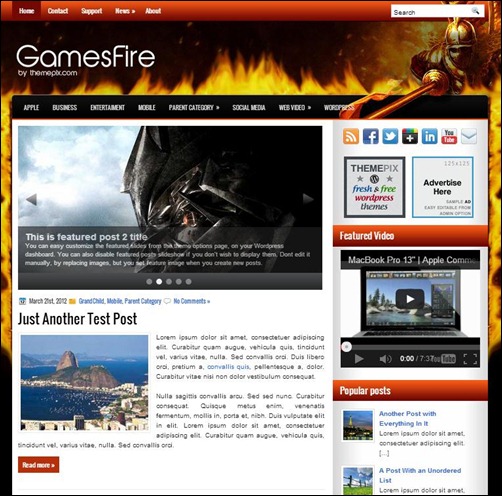 GamesFire is also one of the free WordPress game themes out there. It is simple and clean with a catchy or rather fiery background. This has 2 columns and right sidebar, widget and ads ready.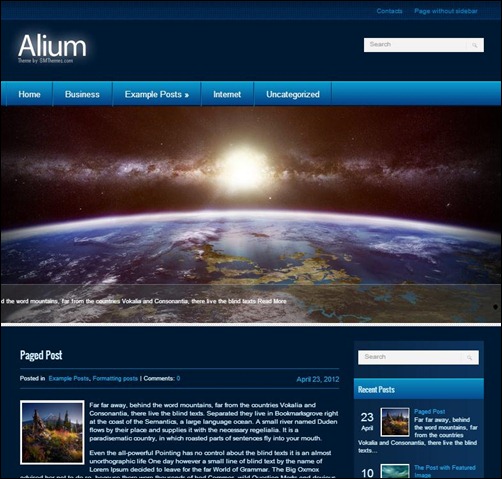 Alium is one of the free WordPress video game themes that is simple and easy on the eyes but has a powerful effect on viewers. Some of the template's features are customizable sidebars, widgets and menus as well as a social bar.
Ithaca is a premium WordPress game template that has very inviting colors. The homepage has a full view of what's in store and a featured post slider shows the latest news, reviews or post.
Wave WordPress Gaming Theme – MORE INFO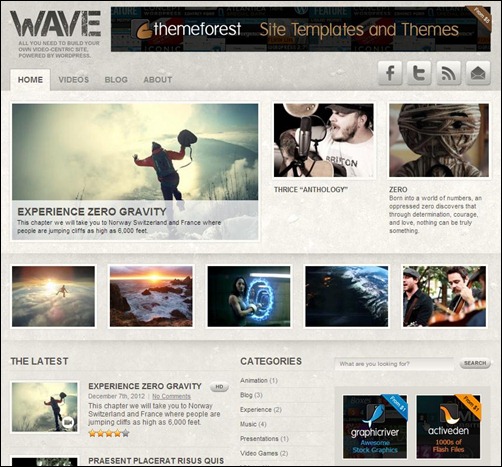 Wave is geared towards those who want to establish a gaming site that puts emphasis on videos. This is one of the few WordPress game themes where visitors can rate each of your posts.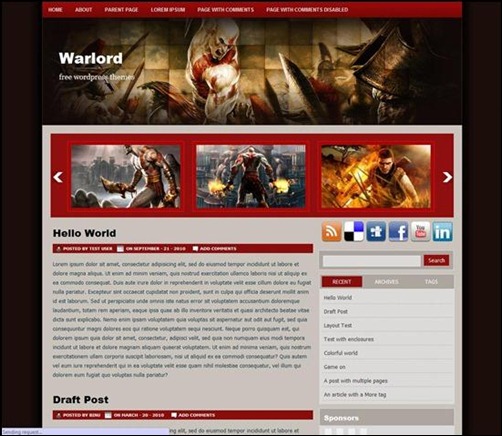 Warlord is made for pc and console game blogs and reviews. The design and colors are very distinct. This game WordPress theme has several great features including theme options and jquery feature slider.
DiabloFun (free) – MORE INFO
DiabloFun is one of the free WordPress video game themes. It has custom widgets and drop-down menus. You can customize your posts to include image, video, blockquote and comments.
PlayMario (free) – MORE INFO
PlayMario is one of the most fun and colorful free WordPress game themes. If you're a Mario fan, then you will have a blast with this. It is widget ready and has an admin panel and 2 columns.
GamesMania (free) – MORE INFO
One of the most popular downloadable free WordPress video game themes is GamesMania. Its user-friendly features make it perfect for new gaming bloggers. The layout and colors are trendy and functional.
Boo Apple (free) – MORE INFO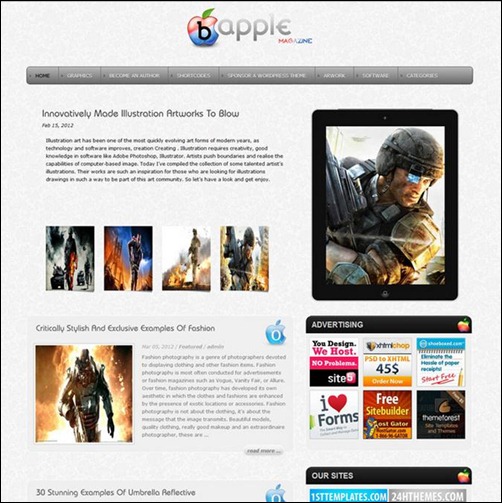 Boo Apple is a free WordPress game theme that will attract apple product lovers. You can use this theme for various gaming sites and even for personal portfolio and gallery. It is also conveniently SEO ready.
LeetPress Game Theme – MORE INFO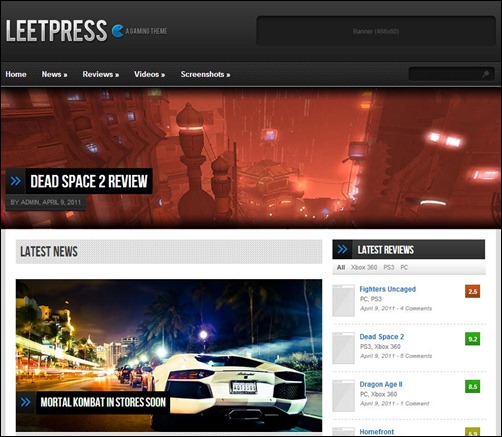 LeetPress was particularly developed for gaming so you can never go wrong with this. This is ready for gaming news, videos and screenshots. It is one of the premium WordPress gaming themes with a contemporary look.
Games 2 WordPress Gaming Template – MORE INFO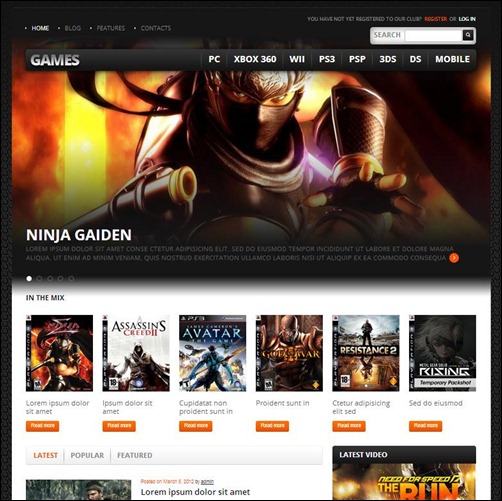 For those looking for a large content slider, this one is ideal for catching a viewer's attention. It is intentionally made for gaming therefore it supports all types of media and is pretty easy to navigate.
God Mode Battle Mode 3 – MORE INFO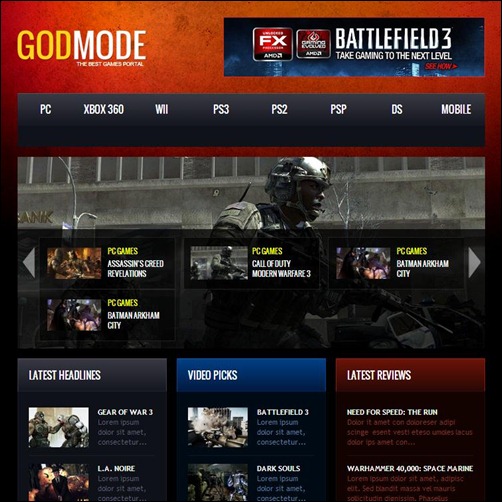 God Mode Battle Mode is one of the most noticeable WordPress gaming themes. The well-designed theme has distinct columns, which makes it easy to navigate. The slider is prominently placed below the menu.
Game Space is a game WordPress theme that helps beginners create a gaming related website whether it is a blog, review, community, portal or forum. The design is unique and the colors are wonderful.
GameWorld is one of the WordPress gaming themes developed by Smart Magazine Themes. It has several customizable features and is made particularly for gaming and is spam-protected.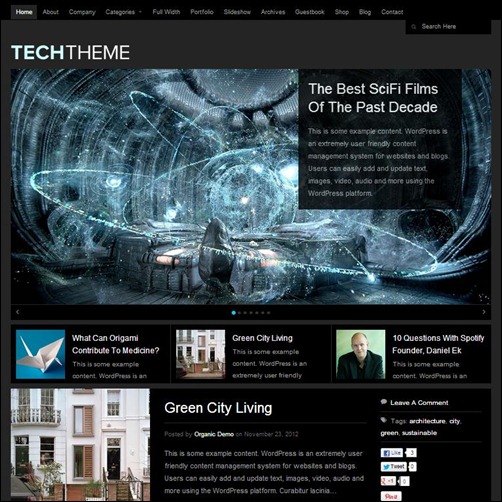 Tech Theme is a simple WordPress game theme created by Organic Themes. This is fully responsive and contains custom widgets for easy use. You can choose from multiple skins and customize it.
Ecozine Gaming Blog – MORE INFO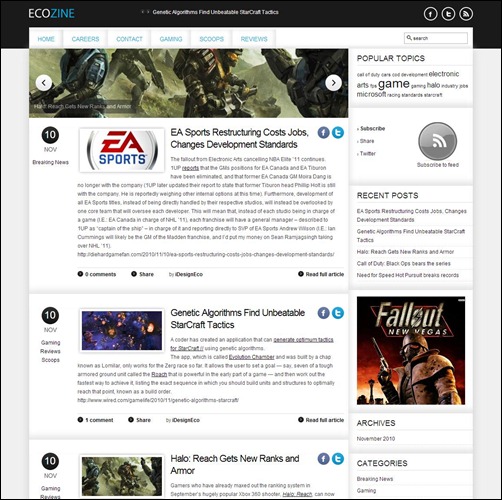 Ecozine is one of the clean-looking WordPress gaming themes that puts emphasis on content more than anything else. The homepage can be customized with slideshows, headline tickers, images and videos.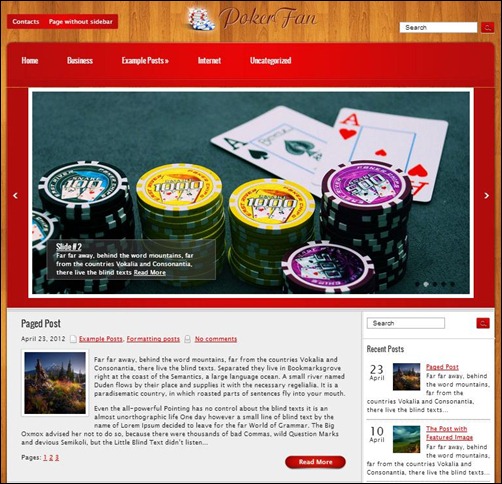 Poker fans need a gaming site too and Smart Magazine Themes recognized this by creating a WordPress game template with Poker as its main design with a wooden background and customized widgets.
GamesPark (free) – MORE INFO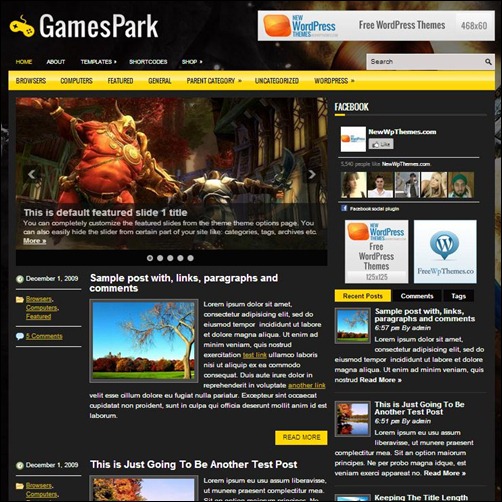 GamesPark is a dark theme with striking graphics. You can also easily put images in your slider using the option page. The colors, design and font are very apt for a gaming website. The social sharing feature is also a plus.
GameFusion (free) – MORE INFO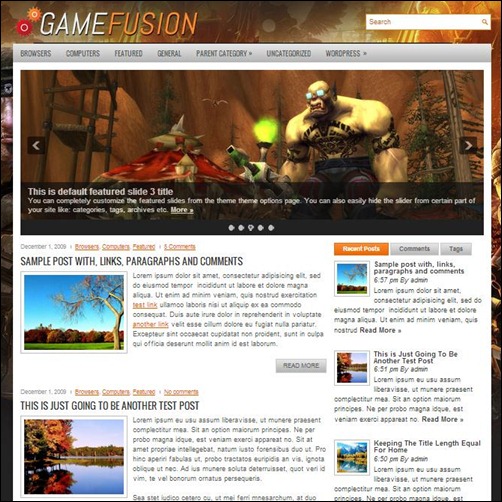 If you are a beginner and want a great looking yet easy to use WordPress game template, then Game Fusion is ideal for you. It comes ready with banner and widgets. It is also SEO optimized.