A WordPress travel theme is a good choice if you are going to build a beautiful and user-friendly travel website; even if you are not a web design professional. You can choose from a large collection of WordPress travel themes. These templates are build for you if you run a tour or travel business, and they are highly useful for travel guide sites, as well. Travel WordPress themes can also be used for sharing your personal travel adventures or for building online travel oriented country and city portals. Combined with the ease of use and the power provided by WordPress, a premium or free WordPress travel theme will provide you with a strong platform.
The WordPress themes for travel websites presented below are all designed with travel sites in mind. This means that they have built in features like Geo tagging, rating and review systems, Google maps and photo galleries.
While browsing on the more than 30 WordPress travel theme designs in this post, please bear in mind that there are also other themes that can be used for travel websites. These include WordPress themes designed for blogs, portfolio, business and magazine websites. Thus, your options are not limited to the travel designs I have presented below.
Do you know of other attractive travel themes for WordPress? Or perhaps you are using a travel agency WordPress theme that is not included in my list. Tell us about it as well as your opinion on this post through the comment section below.
If you find this post useful, please share it with your friends.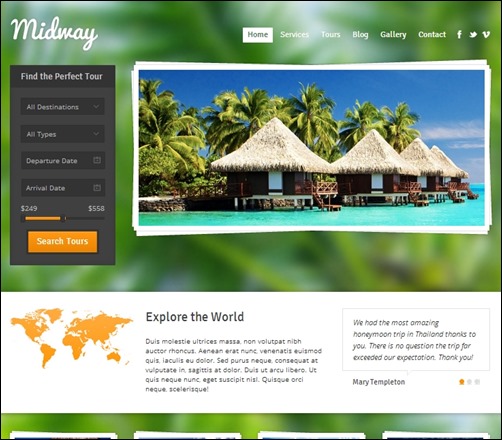 Midway is a perfect theme for any travel business. It is easy to use and customize, comes packed with powerful tools for managing, searching and booking tours, changing styles and more. It is responsive and mobile friendly, as well.
Geo Places Responsive WP Theme – MORE INFO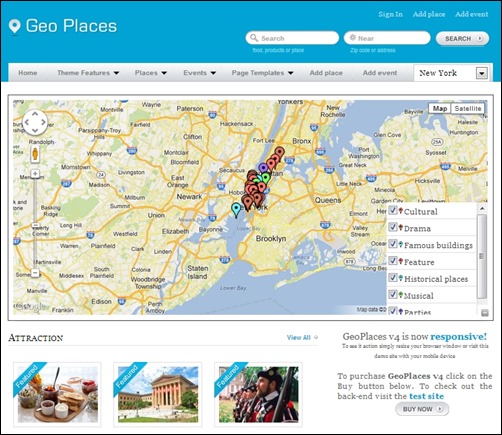 Geo Places is a user-friendly Geo Place theme for WordPress. You simply activate the theme and then you can start adding listings, descriptions, images, widgets, testimonials, blog posts and pages.
Travel Fullscreen/Responsive WordPress Theme – MORE INFO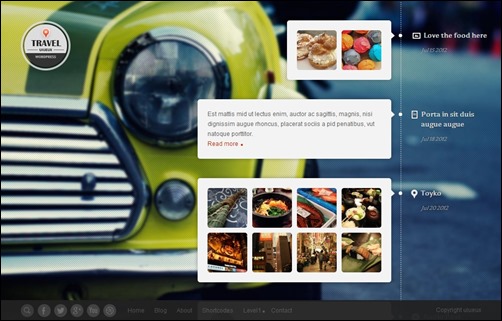 Travel is a definitely fantastic and unique responsible and fullscreen theme designed for photography presentation, you could use it for your portfolios, travel logs or any other purpose if you have many beautiful pictures to share with others.
Traveler WordPress Theme – MORE INFO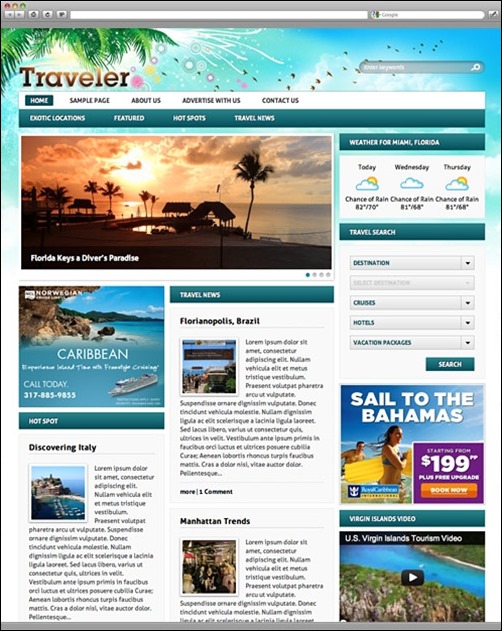 A beautiful WordPress Travel theme with a magazine layout ideal for those wanting to run a magazine website related to Travel, City Portals and Lifestyle in general. The theme features a Home page article slider, video widgets, and more.
Lamoon is a sleek, sharp and clean responsive WordPress theme for your resort and hotel business. It was designed in the purpose of being the best suit for reflecting your modern image to the website.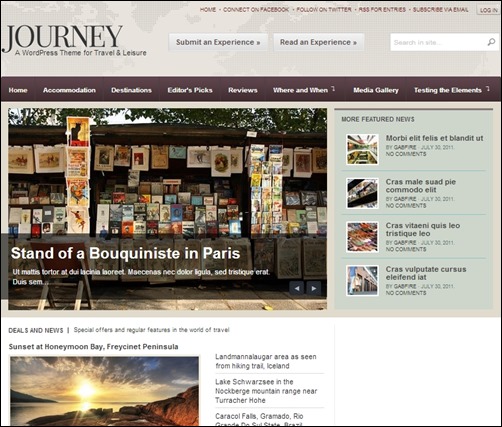 From top to bottom, the design for the Journey theme began with a focus solely on travel. Journey's sleek design is perfect for the avid traveler as a blog or magazine, and can even be used by travel agencies to showcase the top destinations in the world.
Chameleon WordPress Theme – MORE INFO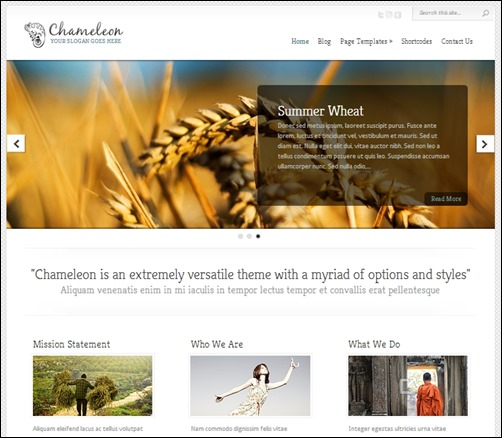 Chameleons are known for their ability to change the color of their skin. The patterns and color combinations you find in chameleons are almost endless, and this new theme is no different! Chameleon was created to be a simple and professional theme with loads of customization options that do not require web development experience to utilize.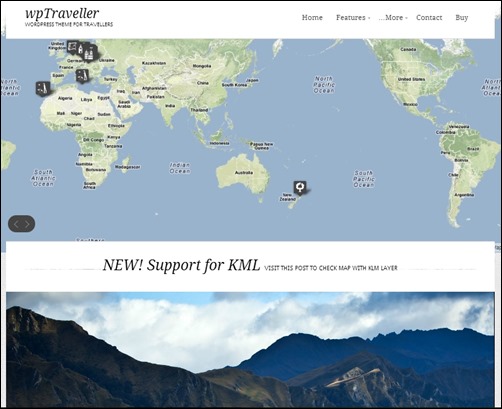 WP Traveller is a WordPress theme that has been created specifically with "travellers" in mind. It is perfect for photographers who spend a lot of time traveling around the world or for anyone else that loves to discover the world and share it.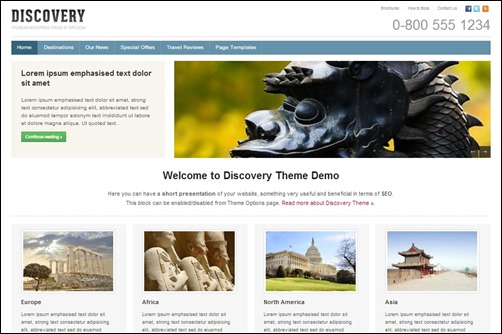 Discovery is a very well structured WordPress theme that can be used with any type of content. Developed with businesses in mind, this theme is versatile, easy to adapt and customize.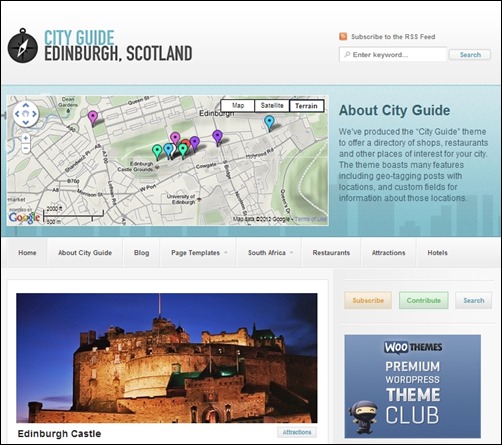 This theme was developed to cater for directory-based WordPress sites. For example, a guide to a city with shops, restaurants and other places of interest all archived in posts with geo-tags, custom content about the locations and well presented in this killer theme designed by Sam Brown.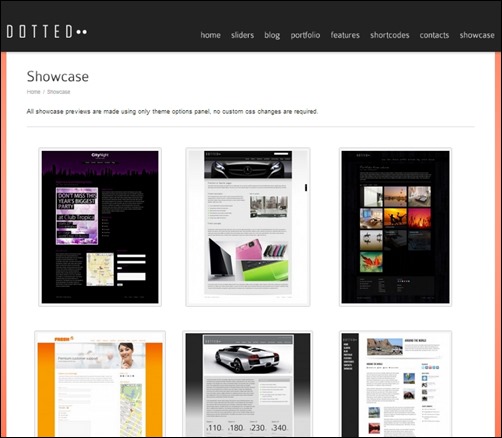 Dotted is an innovative Premium WordPress Theme with easy to use and very powerful tools and built in features to build a professional website. Suitable for corporate/business and creative/portfolio as well as other websites and also offers powerful blogging features.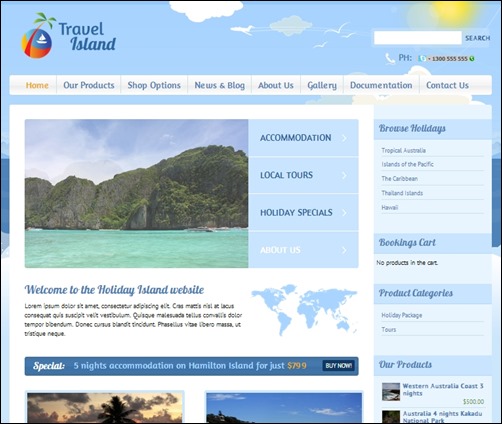 Travel Island is a Premium WordPress e-Commerce theme that is easy to setup and comes with a great bunch of features. Perfect for a holiday, travel information, hotel, accommodation, surfing or destination themed website. Travel Island can be used with the professional Jigoshop e-Commerce system (optional).
Black & Brown Travel Agency WordPress Theme by Astra.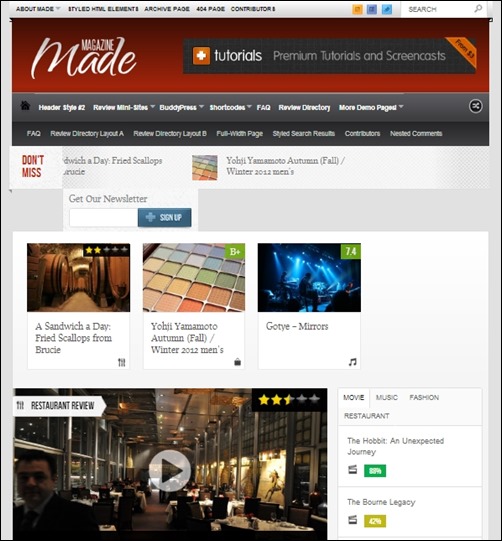 Unlimited customized review mini-sites with 4 ways to rate (numbers, percentages, letters, stars), perfect for topics like travel destinations, vacation getaways, restaurants, beer, wine, clothing and fashion trends.
Guesthouse Version 2 is a specialized wordpress theme for Hospitality Sector and Sport Centres or any other website that needs reservations. You can use it for any Hotel, Bed and Breakfast, Guest House, Hostel, Campsites or any Sport Center offering Golf, Tennis, Squash – anything you can think of.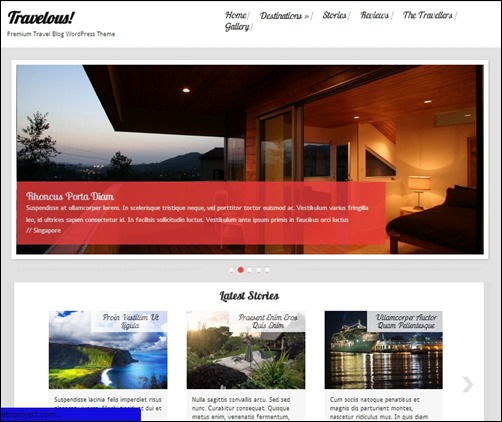 Are you planning a trip around the world? Or perhaps you're already living overseas and considering starting a travel blog? Maybe you used to be stuck in an office somewhere, but now, after saving enough money, you can finally have a trip backpacking around the world? If you fall into one of these categories and you like to share your experiences with your friends, family, and past co-workers through your travel blog, then Travelous will be the perfect WordPress theme for you.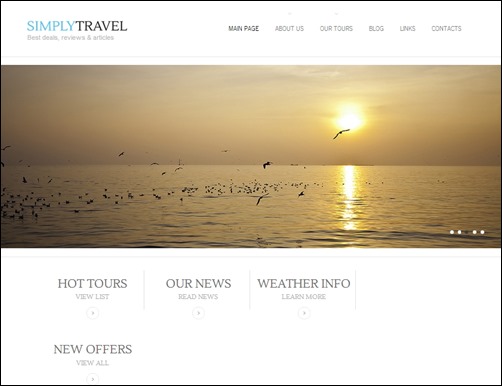 Available sources include PSD and PHP. This theme is widgetized.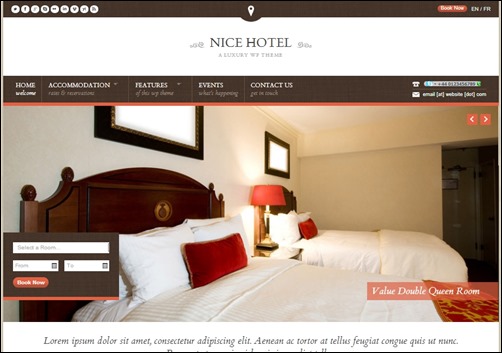 Nice hotel is a WordPress theme designed for hotels, hostels, resorts, spas and any other type of service which requires a booking type system.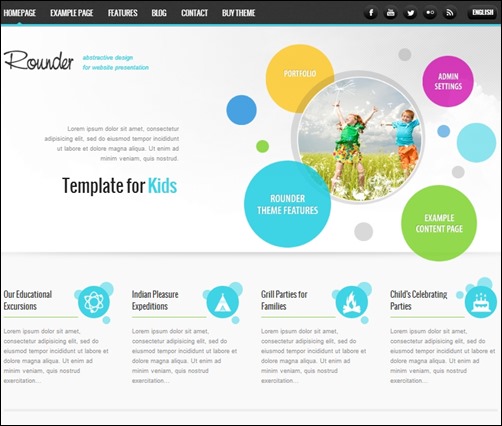 Rounder WordPress theme is coming with fresh modern design built with HTML5 and CSS3. It has a little touch of fresh moving elements and awesome multi-layer slider. It can be used for any type of website.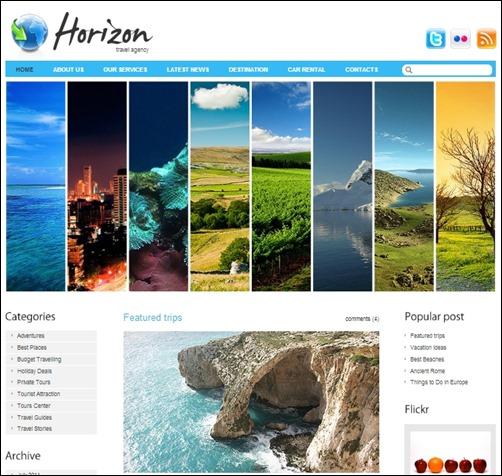 Includes a Single Site License for the template, the special price of an iPage hosting plan (100% compatible with the template) and an installation service price from TemplateTuning.com.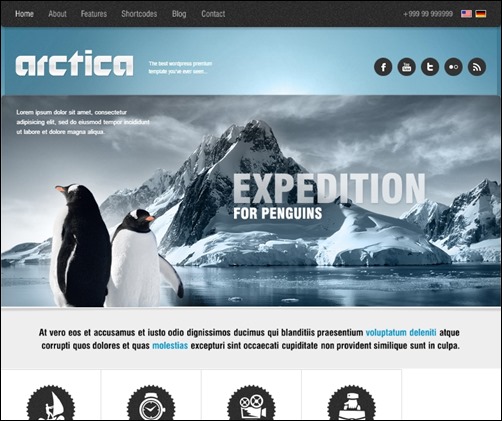 Arctica is a Adaptive theme designed for Desktop and Mobile phones. Comparing to other adaptive themes on the market you'll get a beautiful modern design, full set of shortcodes, portfolios, widgets, sliders, icon menu, localisation support and other great features.
Fusion v1.0 is a responsive premium WordPress theme built on Skeleton's base grid system, it has numerous features, powered by OptionTree, 5 color variations, 2 premium slider plugins, filterable portfolio, 20 pattern backgronds, and more that 17 premium backgrounds. It's very modern design which is perfect for any busniess.
The Vacation Rental – MORE INFO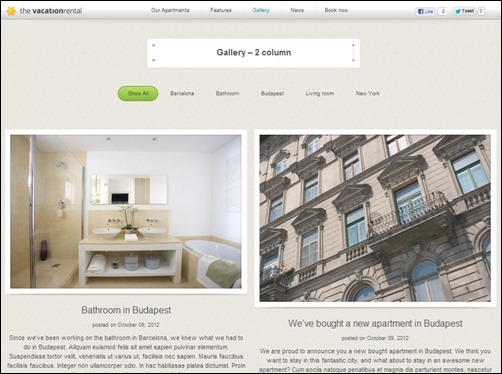 The Vacation Rental is the perfect theme for anyone renting out an apartment or house. It has a special apartment filter and detail page with a booking widget and a beautiful image slider. It will allow you to show off your apartments in all its glory.
Postcard is a beautiful travel-blogging theme with neat Google Maps integration allowing you to geo-tag posts with locations and display your recent travels on widgetized maps. Its packed full of all the functionality a traveller needs to publish news and photos for friends and family back home.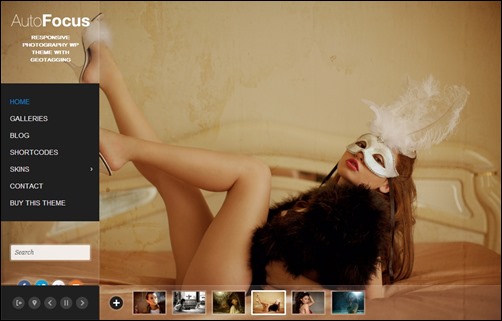 AutoFocus is a responsive photography WordPress theme with unique features, ideal for professional photographers, photo agencies and travel photography enthusiasts.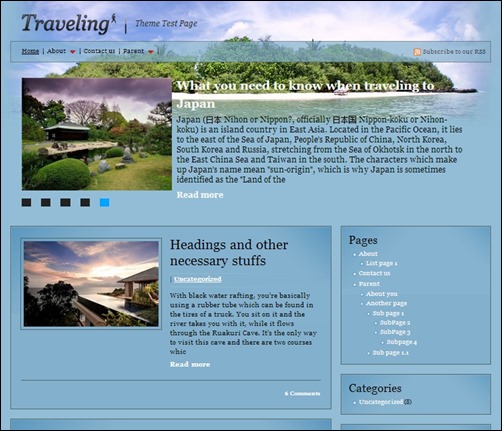 Clean and nice looking wordpress theme. Very intuitive Theme Options Page from where you can select the desired header image, insert Google Analytics code or choose those 4 125*125 Ads that will appear in your Sidebar. The theme comes with a contact form which is really simple to configure and use. No plugins necessary for this job. Documentation file is also provided with the theme.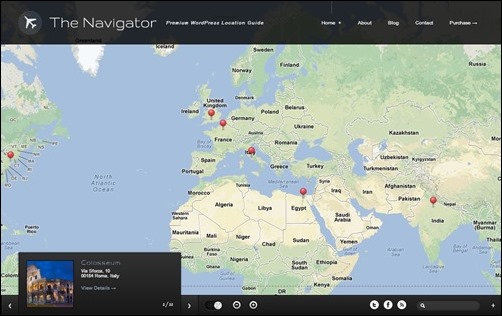 The Navigator is ideal for travel blogs and/or location guides. This directory-based theme utilizes Google maps to display exact locations and provide users the ability to interact with the location. This theme could also function as a real estate listings directory or store locator.