One of the most needed skills in photo manipulation is Image Extraction, as the end result often depends on how capable you are of mastering this skill. Image elements that are not extracted to perfection will spring to the eye once they are placed on a new background.
Photoshop image extraction tutorials can help you learn various techniques for getting what you need extracted without doing too much damage to the fragile elements of the original image. Some image elements are easy to extract, while others are always problematic and frustrating to work with. In this category, human hair and animal fur are well known opponents. With Photoshop a lot can be done almost on automation, but when it fails you will find it useful to have as many techniques and approaches in the arsenal as possible. With these basic tools it is likely that you will find a way through most image extraction challenges.
Good luck following these Photoshop image extraction tutorials. As you will see in most of the tutorials it is useful to have a few cool backgrounds to test the extraction results on. Check these Photoshop background tutorials if you want to create your own. Did I miss a great tutorial? Please leave a comment and I will add it.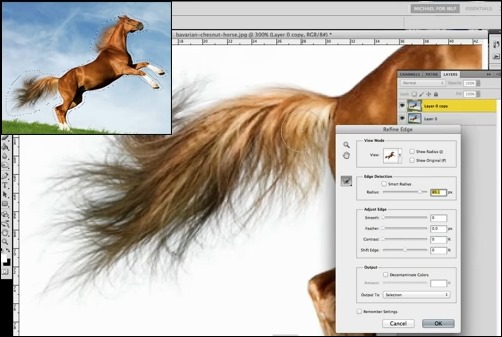 This YouTube video covers details on how to effectively select/cut out parts of an image in Photoshop without using the pen tool. It shows how you can select detailed portions of an image (such as hair) without losing detail and without taking 4 hours to do it.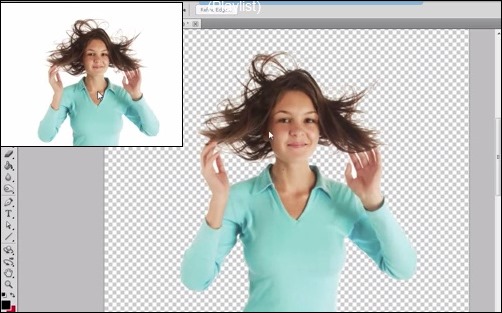 In this tutorial, you will learn how to make advanced selections using masks in Photoshop CS5.
Ever tried to extract a model's hair with the pen tool? Well, I gave up after a few minutes and eventually came up with another way to do that, which I'd like to share with you here in this Adobe Photoshop CS3 tutorial.
Everyone wants to know how to take a picture and replace the background or make it transparent. Here is a method using the extract tool that first appeared in ps 5.5. Notice the strands of hair near the shoulders.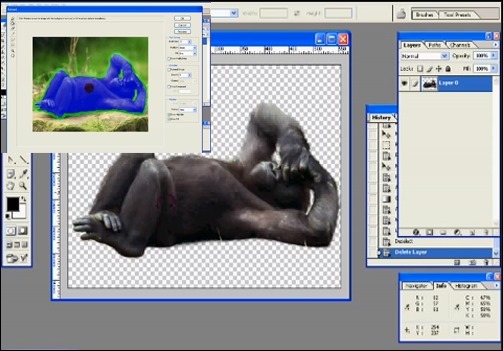 Great video tutorials showing all the steps needed for doing an effective image extraction in Photoshop.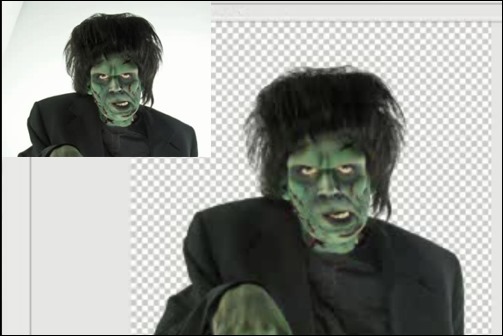 Never fear, the Extract Tool is here! Rediscover the Extract Tool in Photoshop CS3. In some situations, it's still the best way to make a mask for detailed hair.
One of the things that separates a good photo manipulation from a bad one is how cleanly the image was extracted from the original photo before being inserted into the new one. In Photoshop there are several ways to do this. You can select things painstakingly with the lasso tool. You can carefully erase or mask around the image. Or, if you're aware of it, you can let Photoshop do most of the work for you.
In this step by step Photoshop CS4 Tutorial you will learn how to extract and edit hair. Please note that this extract filter does not exist in CS5!
This tutorial from YouTube gives you a talk through the lesson of removing background around lots of hair by using the background eraser.
In this tutorial you will learn how to cut out yourself or some one/something out of an image and insert it in another image.