Halloween is just around the corner and it is time for filling up the toolbox with some design resources for creating scary and horrifying effects. For this article, I have found a lot of cool Photoshop Halloween brushes you can use for adding blood, skulls, spider webs, bats, scary pumpkins etc. to your designs to celebrate the season. If you are also searching for some Halloween icons we covered most of the cool sets available for free right now recently. Another great idea for creating cool Halloween effects is to look for inspiration in and even follow some Photoshop Halloween tutorials. Hope you found what you needed and that you will share this article with your friends and coworkers.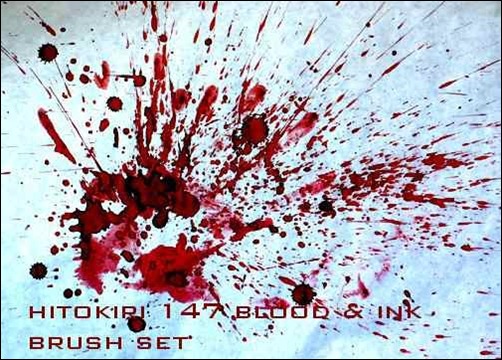 High quality ink and blood brushes for a chilling effect on your designs.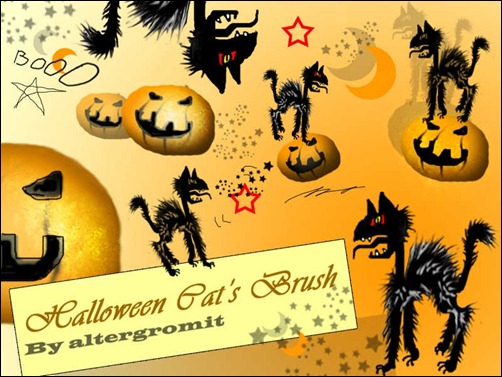 Ominous cat brushes for a haunting Halloween experience.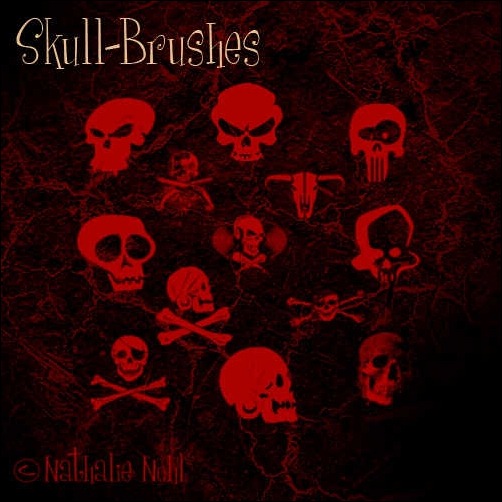 13 Photoshop brushes consisting of skulls.
A set of Photoshop & GIMP brushes composed of various Halloween images, as vectors. These are all high resolution, with the average size being about 2000 pixels.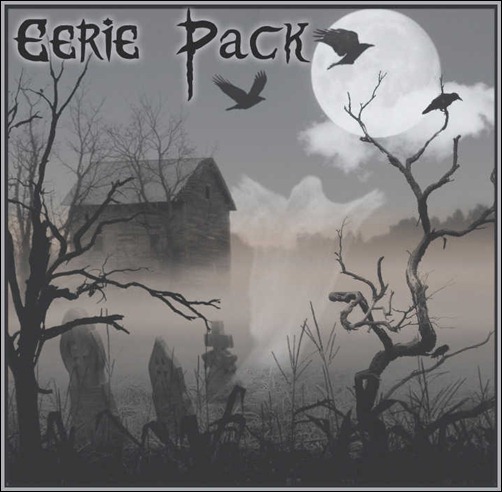 13 brushes made in Photoshop Elements 2 but works in PS7 and up as well.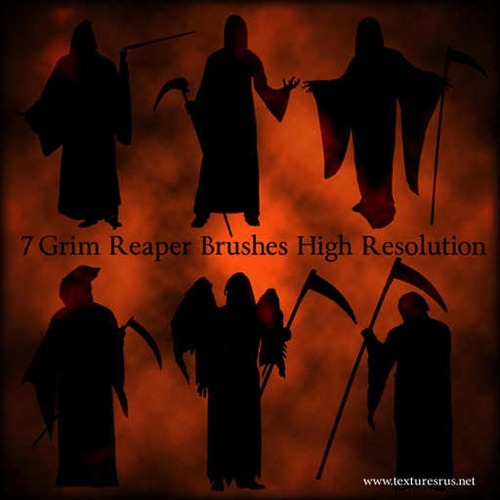 Seven figures of Grim Reaper. High resolution of around 1700 pixels each.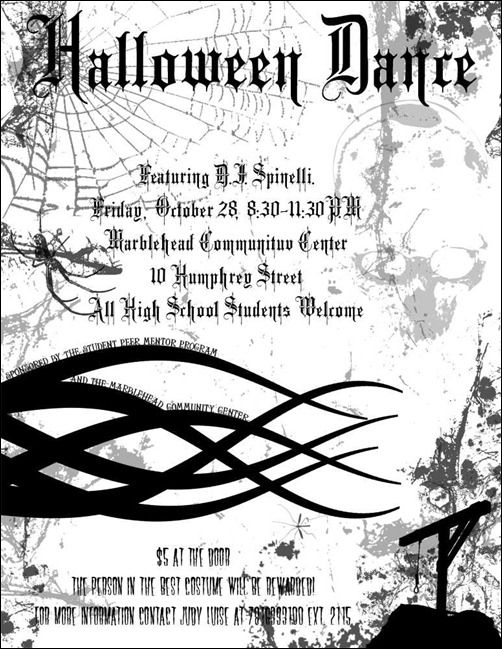 An awesome set of brushes consisting of a cobweb, skulls, spiders and more.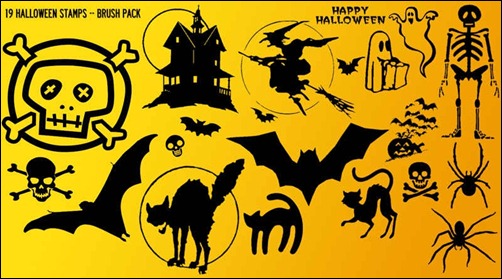 19 silhouette brushes of Halloween-esque things.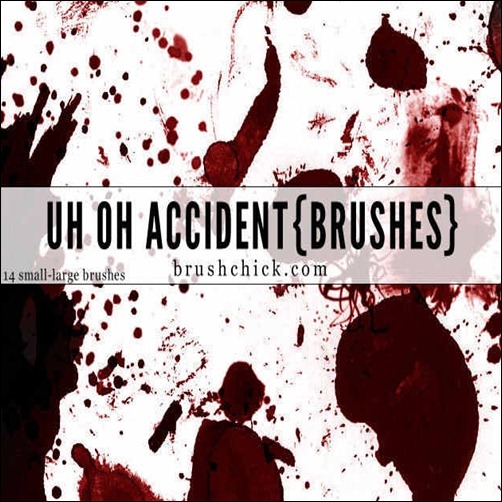 Some splatter brushes for your gruesome, gross, or just messy work. Composed of 14 brushes in a set.
A set of 30 brushes made up of various shapes of cobwebs. Includes a few spiders as well as a set of 4 "corner" web brushes that would make a great border, of sorts.
18 dark wings brushes for Photoshop.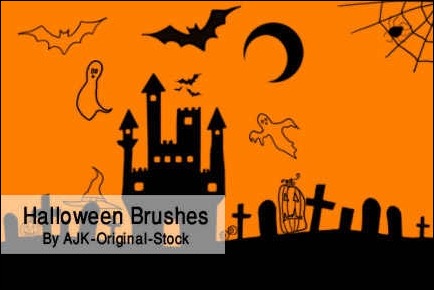 An assortment of Halloween design elements for Photoshop.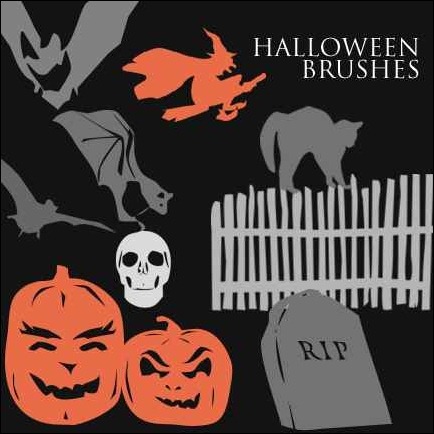 A set of 10 brushes for Halloween.
11 spiders and 2 spiderwebs created with Photoshop 7.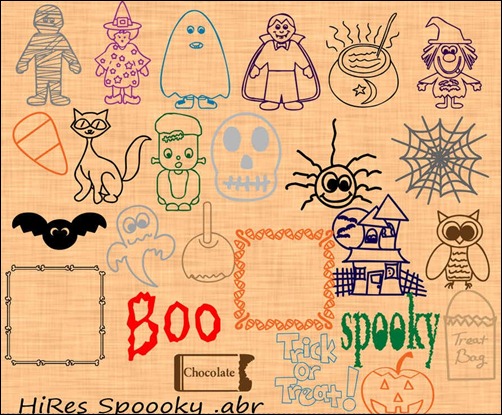 A set of Halloween brushes created in CS3 using Spoooky dingbat font.
10 webbed brushes to detail your design.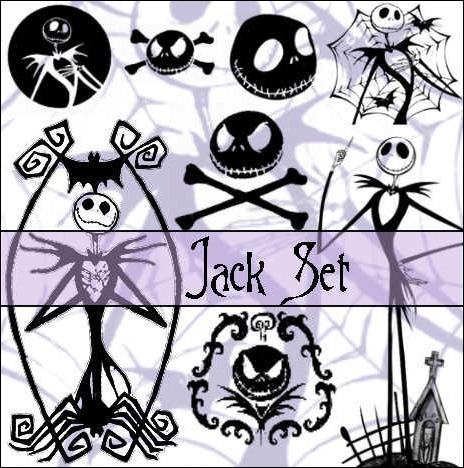 8 brushes of Jack Skellington, from Nightmare Before Christmas.
Enchanted Photoshop brushes perfect for Halloween.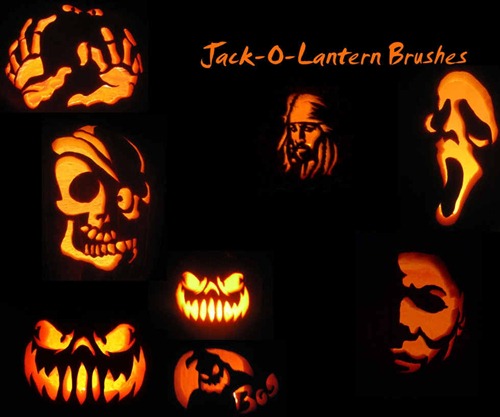 A set of  14 Jack-O-Lantern Brushes to add a little Halloween to your works.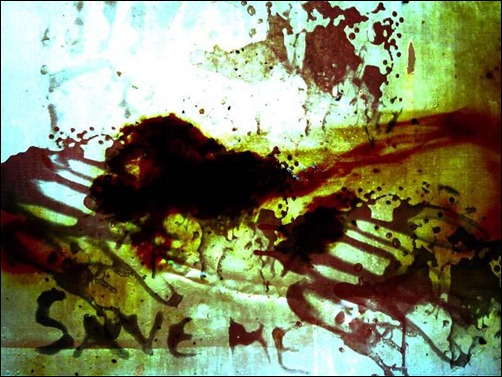 This set is composed by words written in Blood what gives a scary and macabre atmosphere to it. You will find more than 10 big brushes in this collection.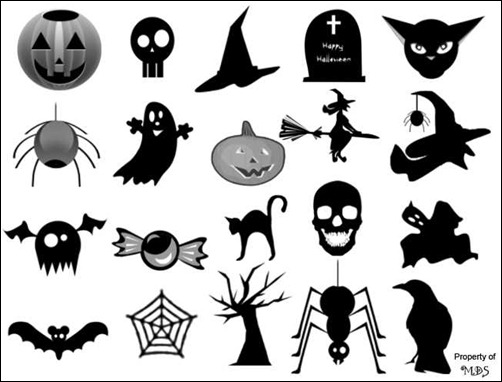 A set of 20 brushes made from scratch in PS.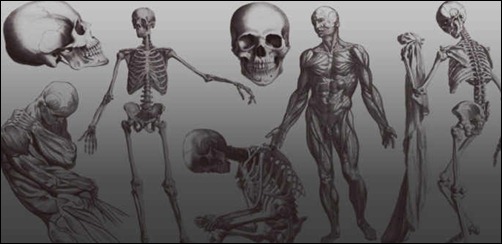 A set of 10 hi-res skeleton Photoshop brushes made up of sketches by some of the author's favorite classical artists.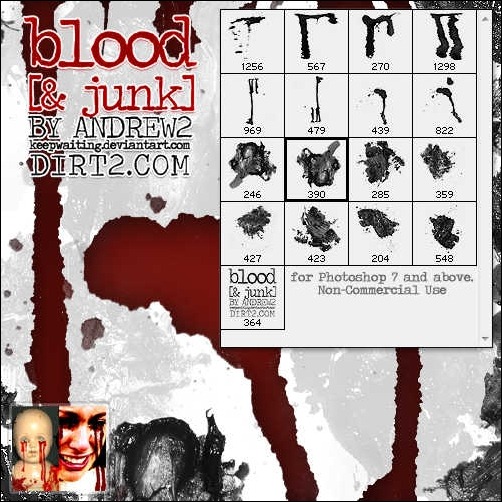 A collection of 16 brushes that you can use to create realistic bloody tears and blood drips.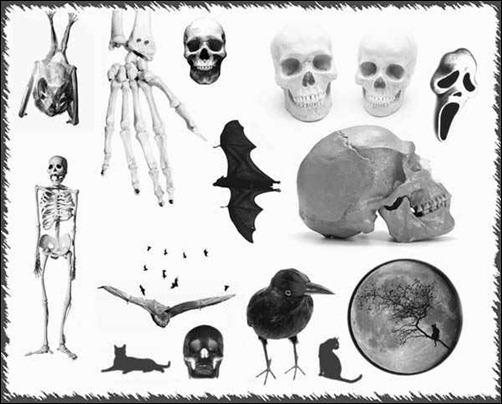 Some creepy brushes, skulls, skeletons, bats, etc.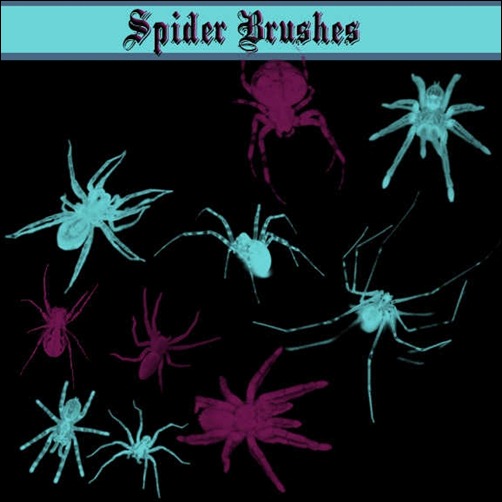 A number of spider Photoshop brushes for your Halloween artworks.
This is a set of 24 assorted Halloween brushes.
Some really cute Halloween Brushes for you.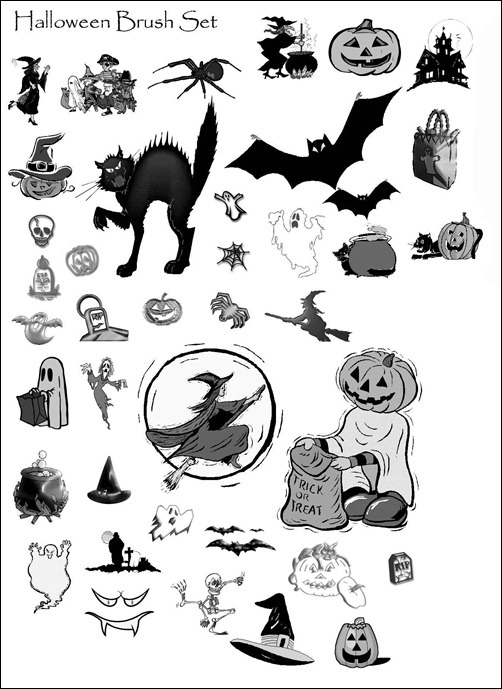 An assortment of Halloween elements for Photoshop.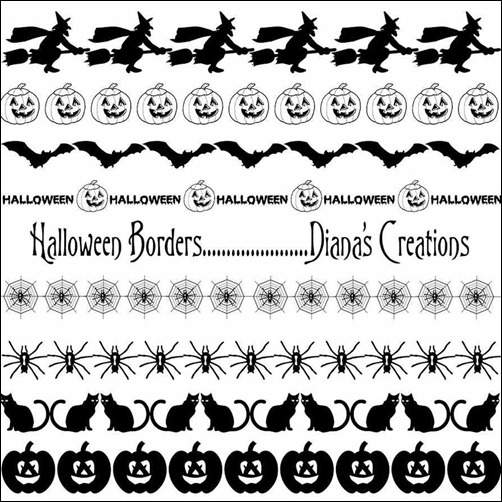 This is a set of 8 hi res (2500 pxl) Halloween border brushes.