Editing your shots is a necessary part of producing awesome images. If you choose to do it off-line it will require both disc space and computer power plus a decent image editor. Therefore, it can be quite interesting for you to take a look at these free browser-based image editing tools. Especially if you are often on the go!
Online image editing tools provide a surprisingly set of powerful tools, and they will allow you to edit your shots without paying anything. Another good thing about some of the online tools is their connecting with social media. This way you can share your photos with your online friends and followers once you are done editing them.
Below is a list of 10 free online image editing tools that I have compiled for you. Play around with them to see their full features. Once you are done, please let me know what you think by adding your comments below. Also, please share this post with your friends and co-workers. By the way, some of the images in this post are Twitter Covers showcased in another post here on Creative Can.
Pixlr provides a free online image editor that will allow you to filter, adjust and edit your photos easily. There is no registration required so you can simply jump right in and start editing. With Pixlr you get a Photoshop style windows giving you access to "editing history" and ability to create layers (with layer masks and adjustable opacity). It has a lot of great features such as graduated fills, red-eye reducer and a healing brush.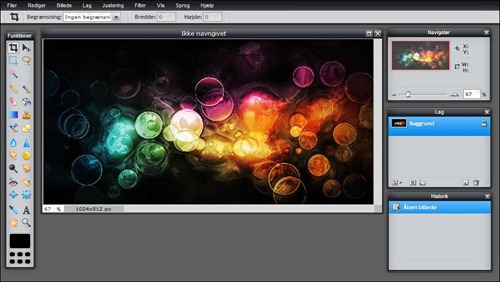 This online image editing tool is like the limited version of Photoshop. All the basics are covered though so you can crop, rotate, highlight and correct over and under exposures. You can also use a single color in your image and leave the background in monochrome.
iPiccy is a "quick image edit" tool, but will allow you to apply stunning effects and edit your pictures easily. You to add text and use other useful effects with this user-friendly tool.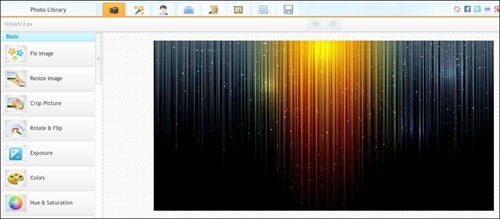 This free online editing tool will allow you to apply special effects, edit your Facebook photos easily and create professional banners and ads. ImageBot allows images to be dragged and dropped to the canvas.
FotoFlexer is also for quick editing. You can use all kinds of photo effects, shapes, fonts, distortions, doodling and others. You can edit sample pictures, upload image files from your computer or practice on your photos from MySpace, Flickr, Facebook, PhotoBucket, Picasa, Smugmug and Phanfare.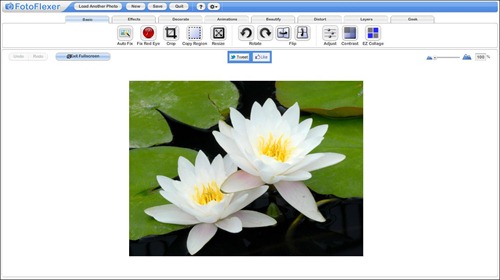 This website will allow you to edit photos and videos that are uploaded from your computer or on Flickr, Facebook and other social networks. LunaPic allows the creation of collages and animations.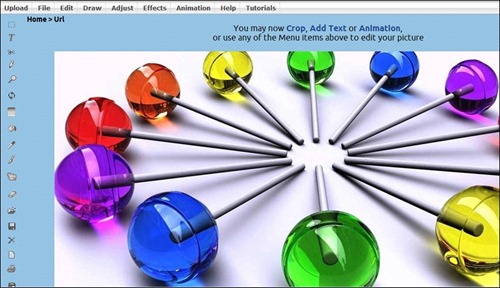 This free online editing tool offers a wider filter selection compared to Photoshop Express. The tool is also in plain English, so you do not have to be an expert on technical terms to use it effectively. PicMonkey features different filters that include saturation, sharpening, shadow and highlight. The most impressive though is the selection of frames, overlays and prebuilt filters that are incorporated with the tool.
This free online image editor is so simple to use, anyone can do it. It features all the basic editing tools that will transform your photos into great looking images. Once you are done editing, you can download your photo, print it or save it online.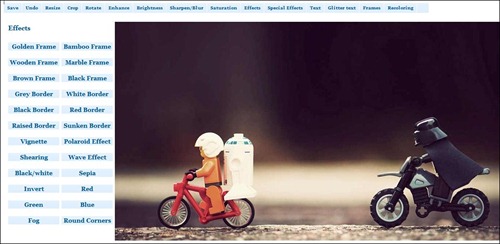 This is one of the free online image editing tools that you can use to share fun with everybody. It features over a hundred photo montages, drawing and painting effects, celebrity collages, photo frames, background effects, photo collages, filters and magazine covers.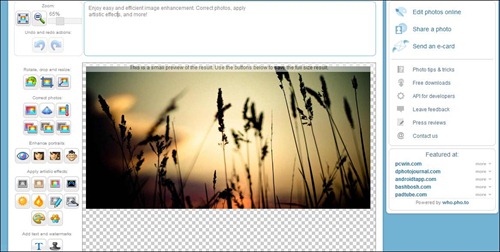 This online photo imaging tool is fun to work with. It provides different photo collages and effects that are so easy to use. In addition, the tool identifies faces on the images automatically so it is very accurate and convenient.