Only a few months ago, Amazon's tablet, Kindle Fire has grabbed the headlines when it dominated the U.S. market for Android tablets. To beef up the competition even more, there are reports that Amazon will be launching a second-generation of the tablet, the Kindle Fire 2, possibly this July 31. But what would the newest version of the Amazon tablet possess that would probably outshine its nemesis, Apple's iPad? Well, there are information coming from sources who are privy to Amazon's plans and they hinted of its intention of offering more features and performance at the same price as the first generation Kindle Fire.
Also, reports are spreading that Kindle Fire 2 will be sporting a higher resolution at 1,280-by-800-pixel display, which is about the screen size of iPad 2, and a built-in camera. To note, the newest Amazon tablet is expected to rock the Android mobile market but nothing is certain yet until the retail giant, cum mobile manufacturer, makes it official announcements and eventually make the product available for grabs.
Meanwhile, if you own the original Kindle Fire, which has proven itself as the top-class, low cost tablet to date, you need not have to throw it around for its newer version, but instead take care of it as what a trusty and reliable friend deserves. And what more to do for its safety than a durable and good looking Kindle Fire case for your nifty gadget?
So here, we are collecting some of the great Kindle Fire cases, cover and sleeves to help you choose a nice protective appendage to your beautiful gadget. All of these cases are of high quality from different suppliers of protective coverings for mobile devices such as iPad, Nook, iPhone, etc. Take your pick and share with us your thoughts. We will also keep you updated when the Kindle Fire 2 cases become available.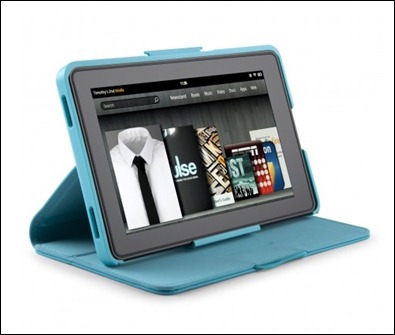 FitFolio is a Kindle Fire case that combines the fit of a precision-molded hard shell case, with the cover-to-cover protection in a book-style folio. The form-fit hard-shell cradle keeps your Kindle Fire securely in place, so it doesn't slip or slide, even when the cover is folded back and held in one hand. A book-style cover protects the Kindle Fire screen when it's in your bag or your jacket pocket. The cover is lined with super-soft padded microsuede and is held securely in place with a small bungee cord. FitFolio is available in fresh fabric or vegan leather designed to match your personality.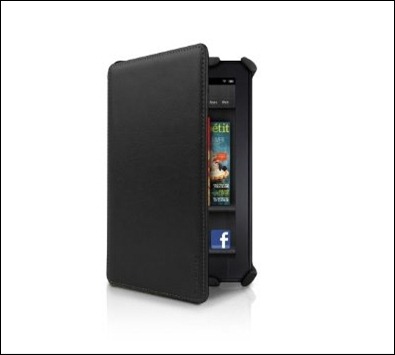 The Marware C.E.O. Hybrid is a form-fitted leather folio cover that protects your Kindle Fire and stands it horizontally for hands-free reading and viewing.  For hands-free reading or viewing in two angles, simply detach the two corner tabs closest to the lid and rest the edge of the Kindle Fire into one of the two grooves on the front lid.
Your Amazon Kindle Fire cover ensures your Kindle Fire remains safe and sound when not in use and easily accessible ready for when you need it the most. Crafted from the finest quality alternative to leather and boasting a luxurious protective lining, this Kindle Fire cover keeps it safe and sound from knocks and bumps.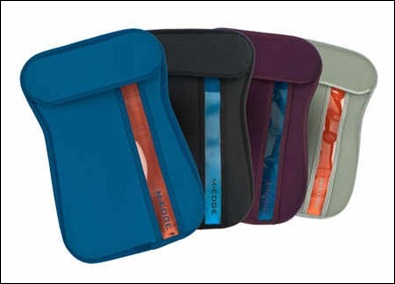 The Pop Sleeve will complement the aesthetic of your device with its urban two-tone design. Its expandable shape ensures a snug and secure fit for your device. An easy-to-clean neoprene exterior keeps your device protected while the interior microfiber material helps keep your device's screen clear of fingerprints.
The Marware MicroShell Folio is a sleek, lightweight cover that protects your Kindle Fire and stands it horizontally for hands-free reading and viewing. The MicroShell Folio features a hard polycarbonate back shell fused to a rubberized front lid that offers ultra-light protection from scratches and mild impact.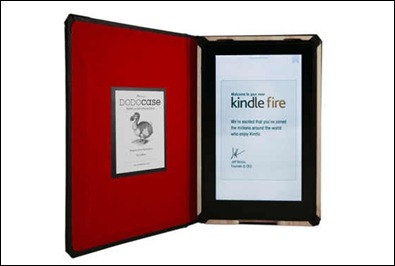 Made from black Moroccan cloth and constructed using traditional bookbinding techniques, the cover of the DODOcase for the Kindle Fire is designed to fold back to be used as a stand. An elastic strap keeps your Kindle Fire  protected while on the go.  Our one-piece bamboo tray, carved in San Francisco, perfectly matches the curvature of your Kindle Fire while providing access to all buttons and ports.  Design includes sound channels to direct audio from the speakers.   Available in a variety of interior color choices.
The Aquapac Kindle Fire Waterproof Case is plenty large enough for any device up to 440mm in circumference and 290mm long. It is independently tested and guaranteed to IPX8, which means it remains watertight up to 5 metres. The TPU case allows full use of the touch screen as well as switches and buttons, you can even hear normally right through the case.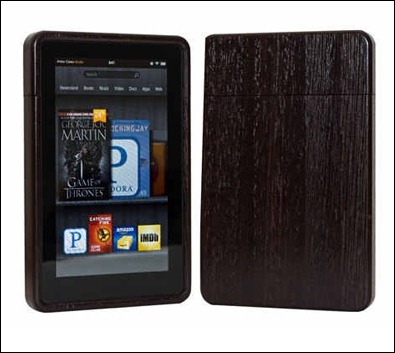 Protect your new Kindle Fire from scratches and nicks with this awesome, real wood case made out of one piece blank of exotic Wenge wood and a unique aluminum fire button that sits flush with the case making it easy to use when you want to and protected so it is not hit accidentally by setting it on a hard surface.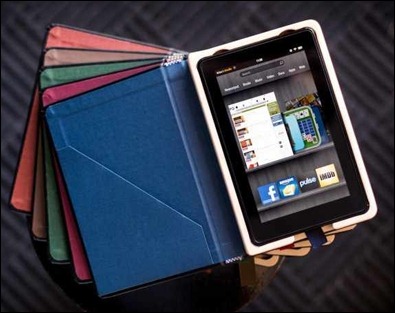 Fire Keeper is designed to protect your Kindle Fire in one of our beautiful hand made cases. Includes a port for your charger, headphones and our unique sound channel for better sound quality. Look no further, your Kindle Fire has found a beautiful home.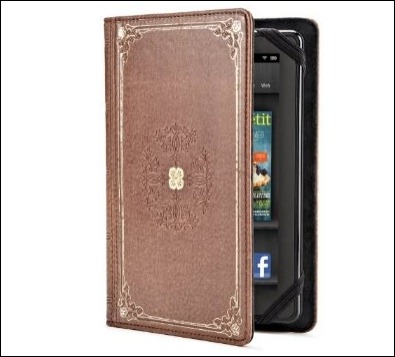 Prologue covers feature details that tell a story: hand-distressed finishes, carefully embossed embellishments, and intricate foil stamping. Each Prologue cover is constructed by hand so each is a bit different. It is made of animal-friendly "leather" on the outside and Microfiber interior lining that protects your Kindle fire screen.
Providing complete protection for your Kindle Fire, yet slim enough to carry anywhere, the low profile Underground is ideal for an on-the-go lifestyle.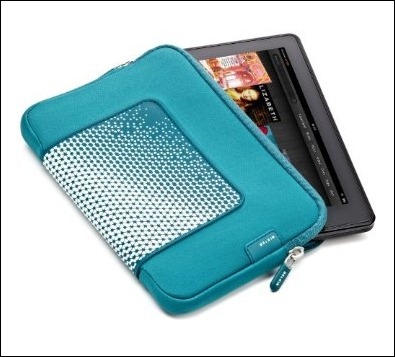 If you want more than just a basic sleeve, grip ahold of this. The Grip Sleeve's textured surface gives you a firm grasp on your Kindle, and the laser-etched silicone is a standout in unique colors and patterns for just the right style.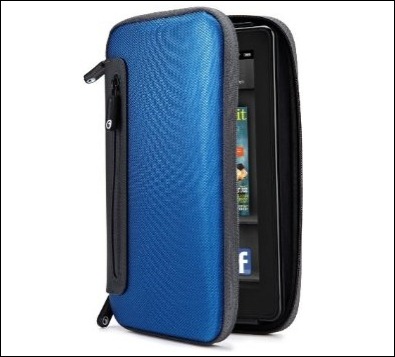 The Marware jurni is a fashionable, durable, zippered cover that utilizes a four-point mounting system to secure and protect your Kindle Fire at all times.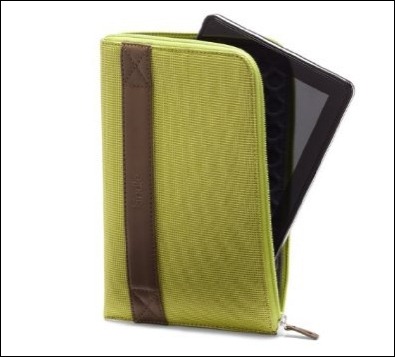 This stylish nylon sleeve provides optimal protection for your Kindle Fire while you're on the go. The lightweight material, slim profile, and zipper closure make it easy to quickly and securely stow your device in any bag or purse. The fully enclosed design ensures that your Kindle Fire is protected from all angles.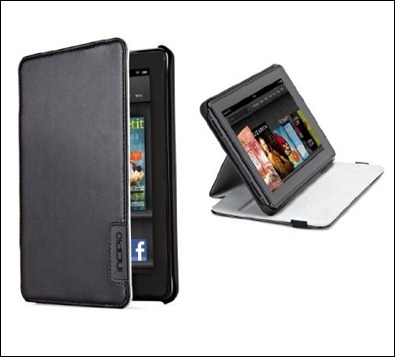 This case for Amazon Kindle Fire utilizes four sturdy clips for secure storage and top-notch protection. Slide your tablet into the kaddy and it will be embedded into the raised clips for an enhanced viewing experience without worrying about it slipping out.Keep your Kindle Fire looking flawless; a chic elastic band ensures that your device will stay protected in this Premium Kickstand case.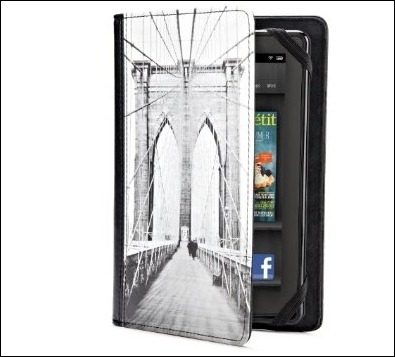 This synthetic cover stands up to most any abuse you could throw at it while the interior is lined with advanced microfiber, engineered to provide maximum softness where it contacts your e-reader. An interior pocket is a perfect hiding spot for important documents or receipts while on the move. Silicone-striped corner elastic straps keep your device extremely secure, and they're guaranteed to maintain their tight grip for the lifetime of your device.
This leather cover adds style, personalization and protects your tablet from bumps, scratches, and falls. It has a magnetic flap closure, with interior room for business cards. This  case is built so that all functions for the amazon kindle fire are accessible including the bezel functions as seen in the pictures
This case is made of PU Leather. It is very easy to insert or pull out your device and easy port access. The nice stand feature make it the simplest and most affordable Kindle Fire case in the market.
The Verve Tab Folio hugs your Kindle and protects it from scratches and scuffs, with a smooth leather-like exterior and an inner lining that's soft and smooth against your device. Lightweight and form-fitting, it can slip easily into another bag without excess bulk.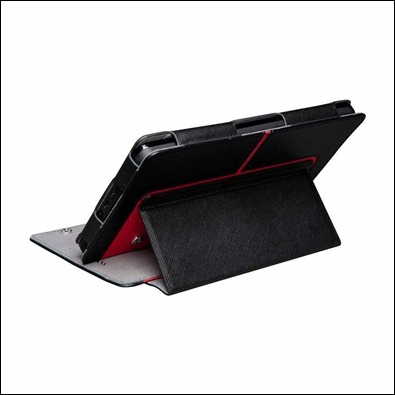 Tech accessories get savvy with the Kindle Fire Venture case. The Kindle Fire case and built-in stand takes a sophisticated approach to protecting and displaying the Kindle Fire. Secured with a button closure, the Kindle Fire cover protects the device from all sides. The built-in stand acts as a presentation easel and workstation, or remains hidden for a flat cover. Featuring a sleek textured finish, the Venture brings a refined touch to the Kindle Fire with a leather-inspired case.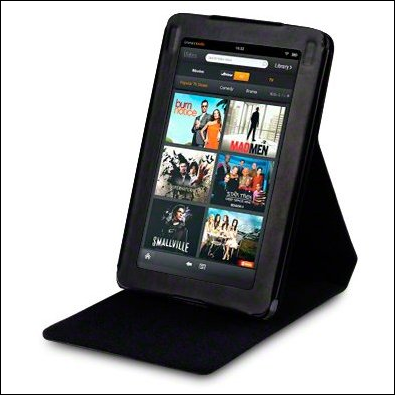 This leather flip case is designed specifically for the Amazon Kindle Fire and is the perfect low profile, high protection solution for carrying or using your device. This stunningly attractive and unique case is the ultimate compliment to the classy look of your your device and has spaces for all the functions of your device, allowing you to maintain full functionality while in the case. With velcro angle-adjusting mechanism to optimise your desktop viewing angle. Also includes a Qubits-branded Microfibre cleaning cloth specially designed for wiping the surface and screen of your device.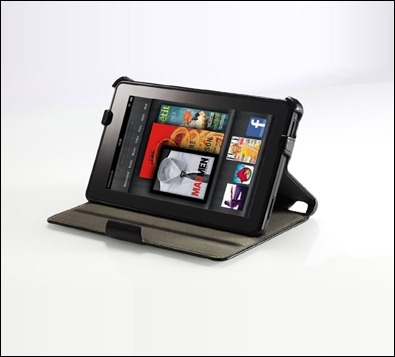 Custom designed for your precious Amazon Kindle Fire tablet, this case features a combination of functionality and style. The premium quality PU leather boosts a classy look; premium quality no-scratch microfiber interior adds comfort and an additional layer of protection; a built-in stand with two angles: perfect whenever you type an email or watch a movie; access to all controls and features; Well built to protect your tablet for the years to come.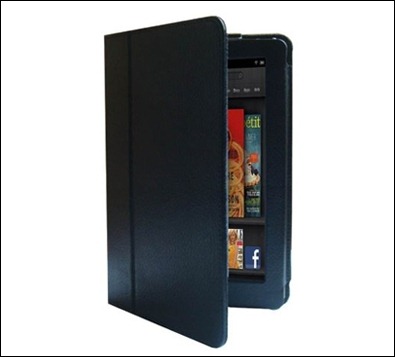 Protect and enjoy your Kindle Fire with this amCase PU Leather Case and Stand. This case is made of High Quality PU Leather Material, protecting your kindle Fire from bumps and scratches. Unique design allows you to access all the Kindle Fire features without taking off the case. 2-in-1 Built-in Stand allows you enjoy your Kindle Fire with 2 strand options. Whether you need a hand free media-viewing stand or a low angle typing stand, this is the right case for you.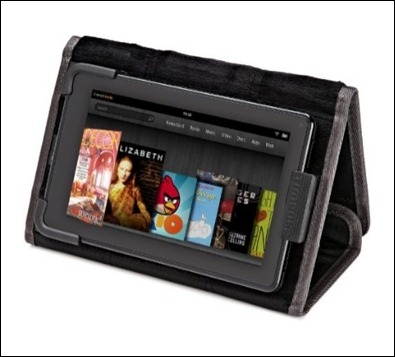 The ultimate Kindle jacket where sophistication meets awesomeness. Classic Timbuk2 styling, custom made-for-Kindle hardware.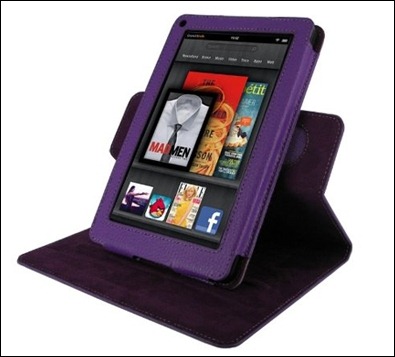 Keep your Amazon Kindle stylishly well-protected in the rooCASE Dual View Leather Case for Amazon Kindle Fire Tablet. This leather case features a pebble-grain texture, and it's available in several colors. It comes with a handheld sleeve for handheld operation, and it has three grooves for multi-angle viewing. It has a magnetic flap closure, and it provides access to all your favorite device's ports and controls. The rooCASE Dual View Leather Case for Amazon Kindle Fire Tablet boasts a slim silhouette, and it slides easily in and out of your backpack, tote or messenger bag, carry-on case, or luggage.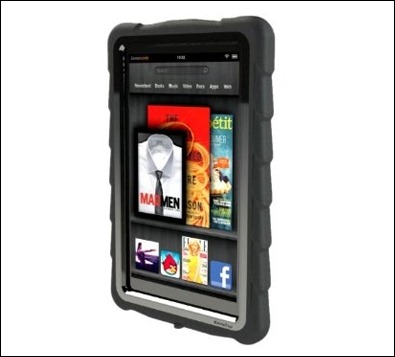 If you're looking for the most rugged, durable, yet ultimately affordable Kindle Fire protection, you found it in the Drop Tech Series Kindle Fire Case. Shock absorption, drop protection, extreme ruggedness and hard-core readiness for all adventures, the Drop Tech Series Kindle Fire specifically conforms to the shape of the Kindle Fire and offers multiple layers of protection. This transformer case features a uniquely replaceable, snap-on integrated screen for maximum protection.
Typewriters embody this kind of potential energy," says artist Molly Rausch, designer of the Verso Typewriter e-reader cover. "Simply by rearranging the 26 letters of the English alphabet, you can say everything that's ever been said, and there's no limitation to what you can do."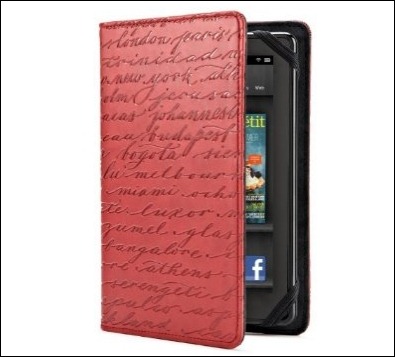 This case features soft, microfiber interior with full pocket for holding receipts or travel documents. Also it has a patent-pending corner elastics to provide a snug fit without impairing functionality.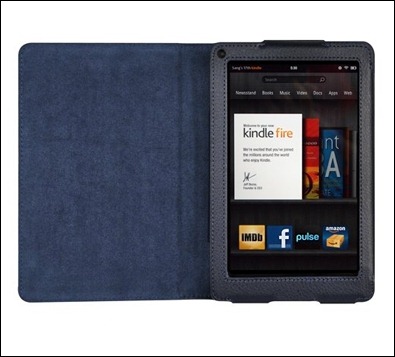 This case sports a simple and classy design made from synthetic leather, and the interior is lined with non-scratch material so you don't need to worry about any damages. Simply insert your Kindle Fire in the open pocket and secure it in place with the velcro flap. There is also a magnetic strip built inside for a secure closure. Because the cover is uniquely designed to flip back and transform the case into a comfortable viewing stand, this capability allows the viewer to use the Kindle Fire hands-free whatever your position may be without strain. All features of the Kindle Fire are accessible even with the case on.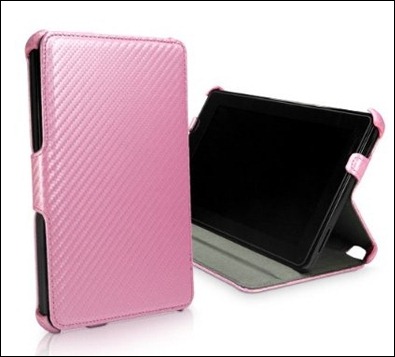 Clean and professional, BoxWave's Satin Pink Leather Book Jacket is a slim, animal-friendly synthetic leather case that is custom fitted for your Kindle Fire.  The interior of the Satin Pink Leather Book Jacket is lined with a soft grey fabric to help protect your Kindle Fire from scratches.  Another molded tab on the cover of the case keeps the Satin Pink Leather Book Jacket securely closed when your Kindle Fire is not in use.
DecalGirl skins for Kindle Fire feature distinct artwork printed in vibrant color onto premium adhesive-backed cast vinyl that is then sealed with a special sating/matte protective coating to reduce glare and prevent fingerpints.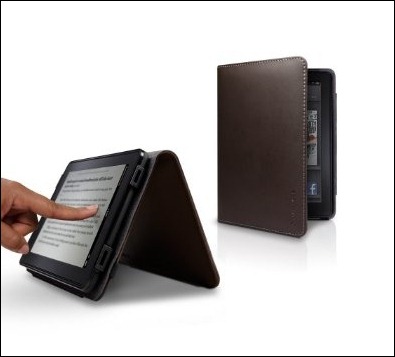 The Marware Eco-Vue is an eco-leather folio cover that protects your Kindle Fire and stands it horizontally for hands-free reading/viewing. To stand your Kindle Fire, simply fold the front lid of the Eco-Vue back and place it on a flat surface in the horizontal position. Thin rubberized strips provide additional grip along the edges of the cover. The Eco-Vue features a durable, eco-leather exterior and a soft microsuede interior that protects your Kindle Fire from scratches and mild impact.
The folio cover features grooves on the microfiber interior that offer multiple viewing angles to enable ease of use when typing email and hands free viewing of movies. Four corner elastics hold your Kindle Fire securely in place with a convenient elastic strap to keep the case open or securely closed.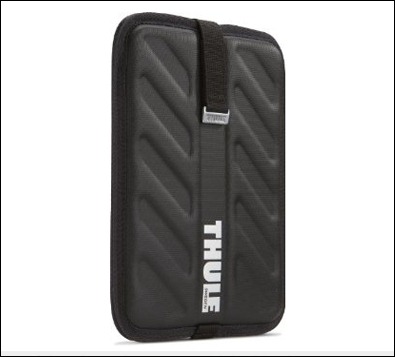 Whether relaxing in a grove of aspens or taking the commuter bus downtown, this rugged sleeve helps safely transport your Kindle Fire to any destination. Molded, weather-resistant materials form a protective body and create a precise fit for your Kindle.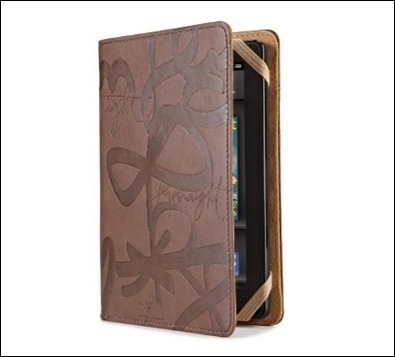 This is a sturdy case for Kindle Fire has a calligraphy text engraved on its body. It has a  soft, suede-like interior with full pocket for holding receipts or travel documents. It fits snugly on your tablet thus no function of your device is impaired.