With Photoshop bird brushes, you can add all kinds of bird shapes and silhouettes to your designs. Having a wide variety of different Photoshop brushes is useful for every designer that works professionally with design assignments. As stocking up on premium brush sets can be rather expensive finding free brushes that are of high quality is important however, rather time consuming.
With Photoshop brushes you can create everything from watercolors to adding tattoos on people. However, while this is great for adding affects you also need to add silhouettes of people and animals from time to time. The easiest way to do so is by using Photoshop brush sets of e.g. bird.
For this article, I have found more than 35 sets of bird Photoshop brush sets you can add to your toolbox free. Please let me know if any of these brush sets found the way to your toolbox. Enjoy the brush search!
Birds Flying Brushes – MORE INFO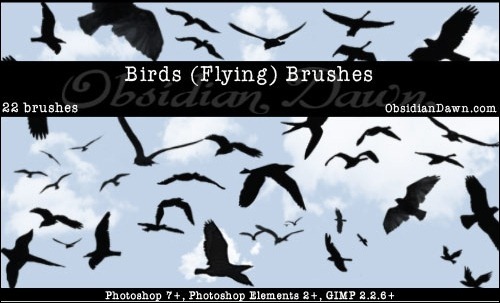 A set of brushes made up of various flying birds. Seagulls, geese, crows, swallows, and all kinds of miscellaneous birds are included. There are 9 brushes of several birds together in a small flock/group, and 13 singular birds. All are silhouettes, so don't expect much detail beyond that. These are great for use in backgrounds!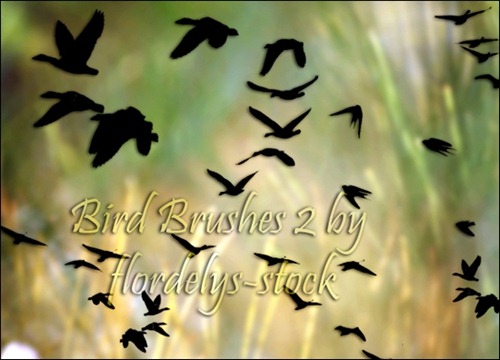 set of 17 bird brushes for ps7 – MORE INFO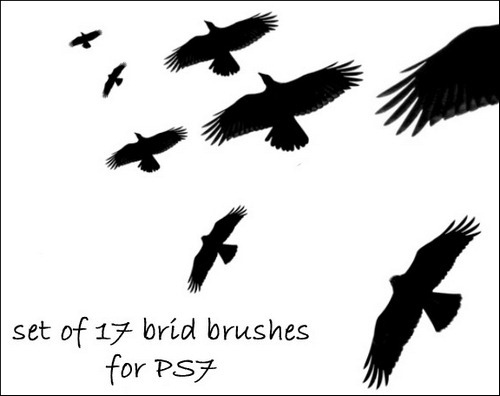 set of 17 bird brushes for photoshop version 7 inculdes two bird cages and a bird wing brushes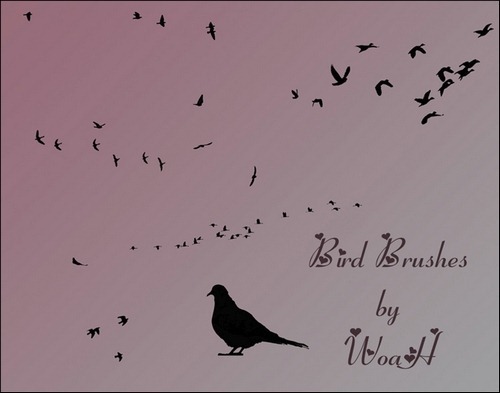 Here are 10 different bird brushes I made in Photoshop CS3
25-free-bird-themed-photoshop-brush-sets – MORE INFO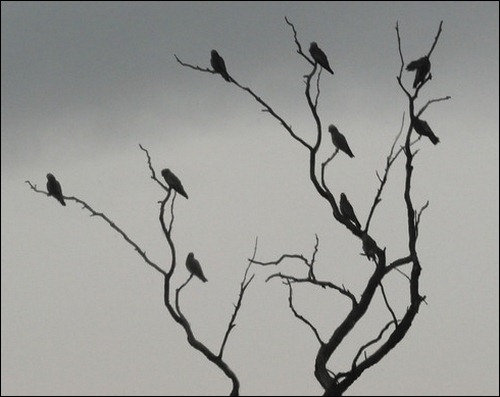 Here is our comprehensive collection of Bird themed Photoshop Brushes that you can bring into play to improve a simple design or artwork.
Hi-Res Bird Brushes – MORE INFO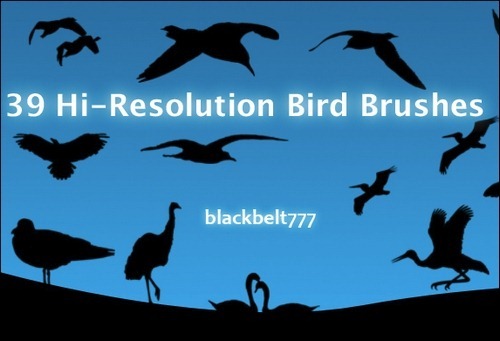 39 high resolution (up to 2500px) Bird brushes.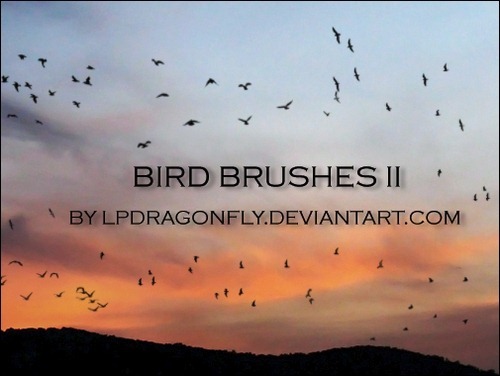 6 small brushes, made in CS3.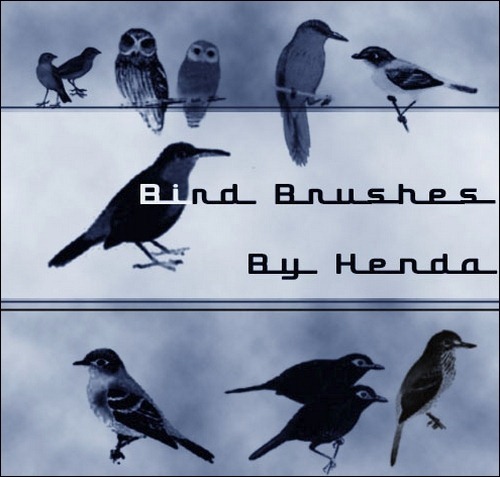 Belladona-Fairy Bird Brushes – MORE INFO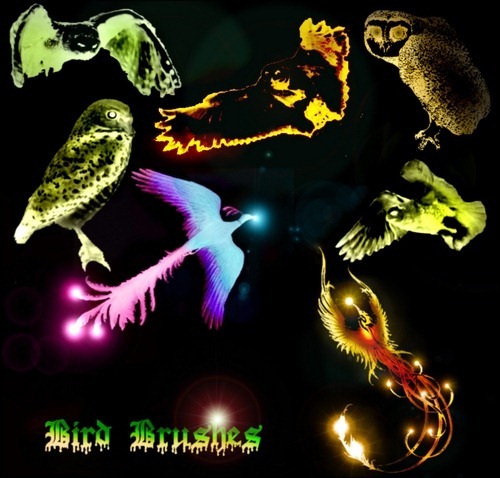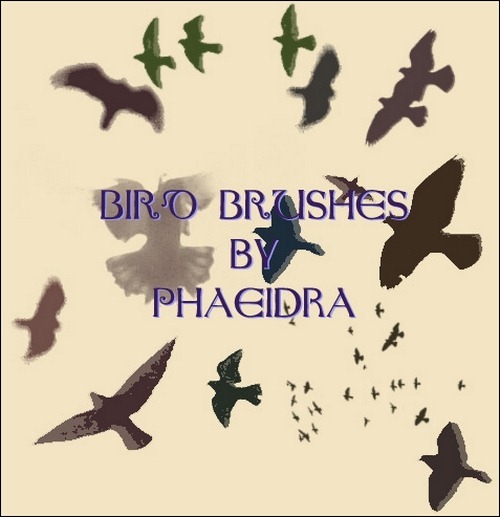 Ten Brushes: Turkey Vulture and Pigeon Silhouettes. Made in Photoshop 7
Photoshop Brushes: Birds – MORE INFO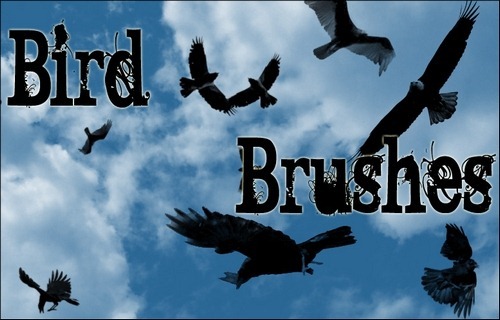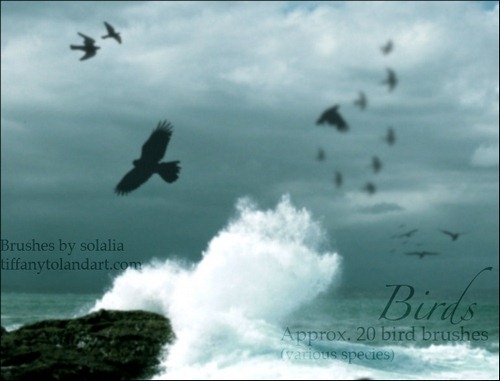 This pack includes around 20 brushes, mostly crows but other types of birds as well, and birds on street lamps and in trees, even a couple of crows on a telephone wire.
Selfmade bird brushes. Only for photoshop.
Vintage Bird Brushes – MORE INFO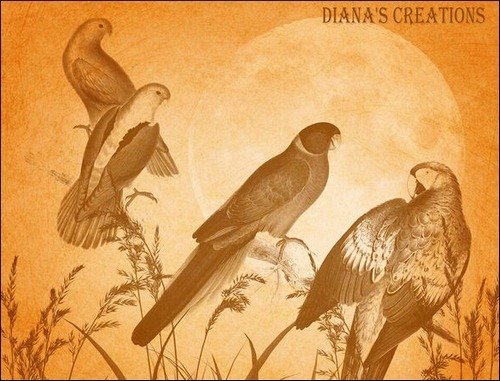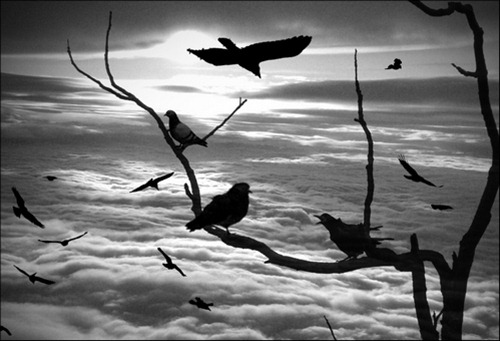 Crow Brushes Pack I – MORE INFO
High-Res Bird Brushes – MORE INFO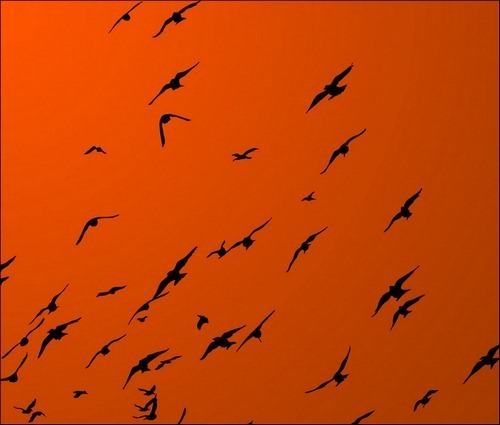 brush pack for PS CS2 and above
Bird Brushes III – MORE INFO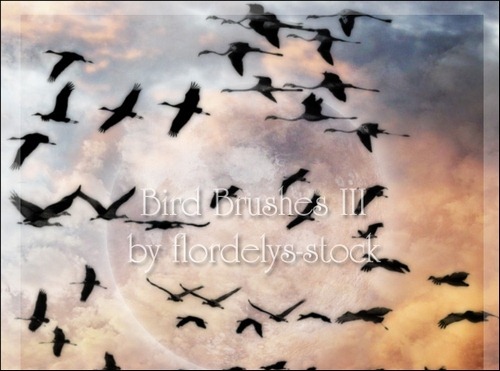 some larger birds this time: cranes, flamingos and other floridians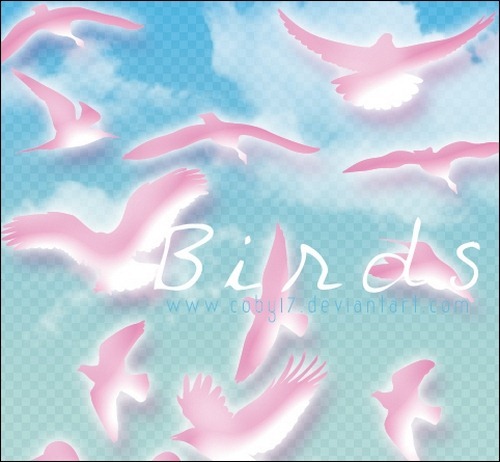 Photoshop Brushes: Birds – MORE INFO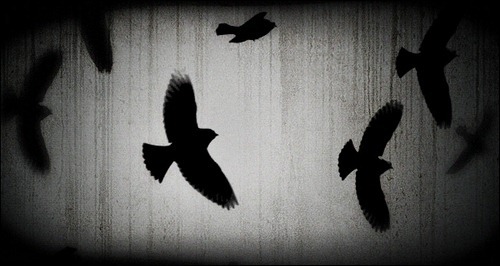 These bird brushes were taken from some of our recent photographs.
Crows, Ravens and Birds Brush Pack – MORE INFO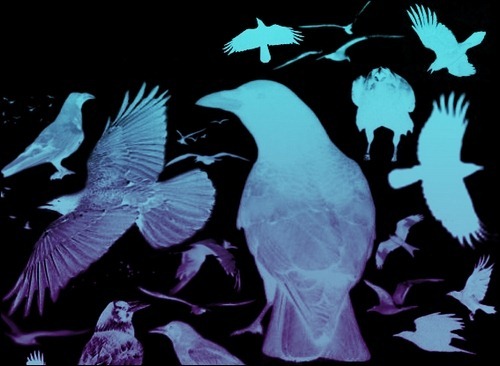 Combined Two brush packs, previously named Crow and Raven Brushes and Flying Birds
Bird silhouette brushes – MORE INFO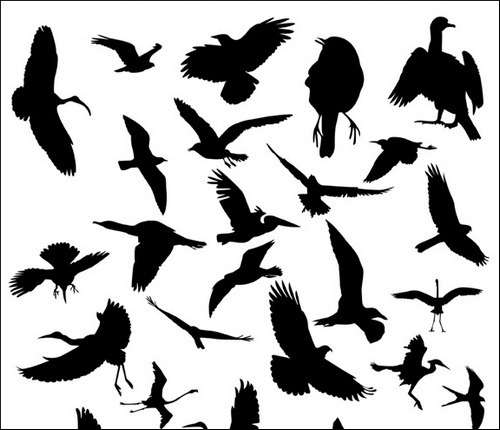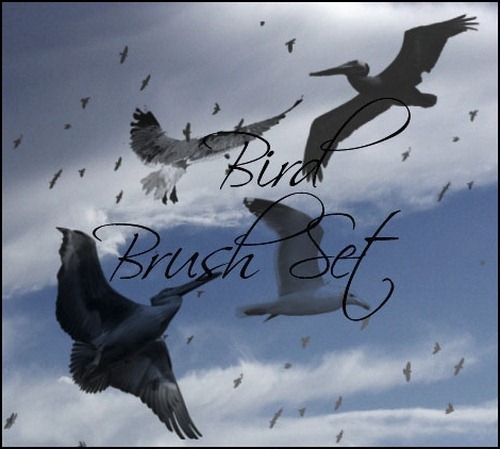 Cranes Photoshop brushes – MORE INFO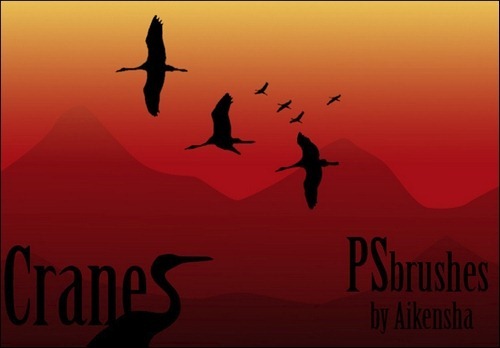 Brush Set 28 – Birds – MORE INFO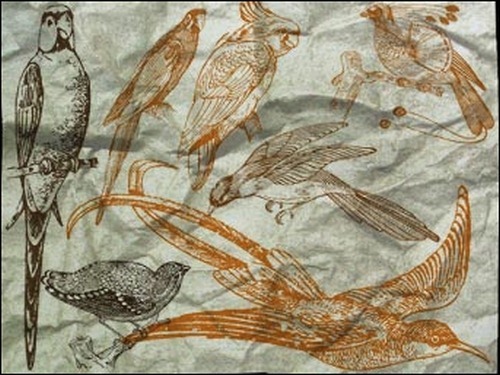 Flying Bird Brushes – MORE INFO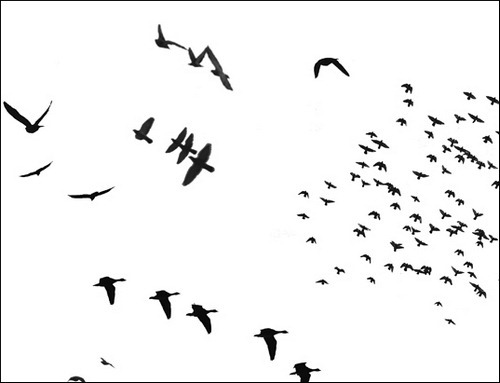 some free flying bird brushes I just made in photoshop CS3.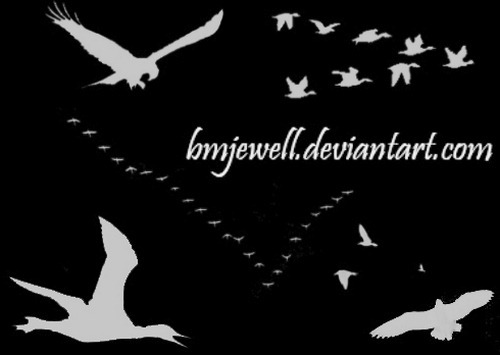 This is a set of 10 different bird brushes.
Birds Brush Set 1 – MORE INFO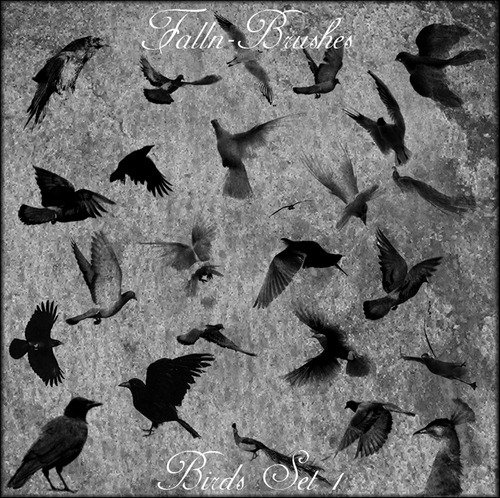 The Brushes here are made by me for Photoshop. *they may not work with older versions of Photoshop they were made with Photoshop CS*
Branches and Birds Brushes – MORE INFO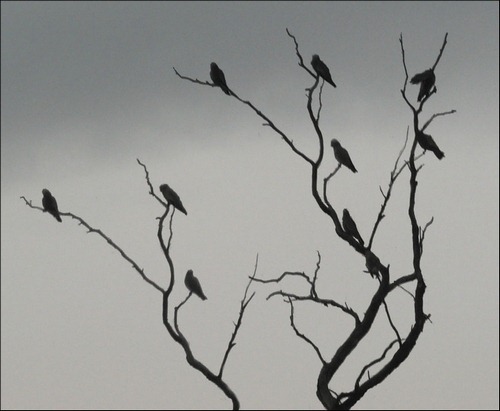 Created in Photoshop CS4. Contains 2 different brushes.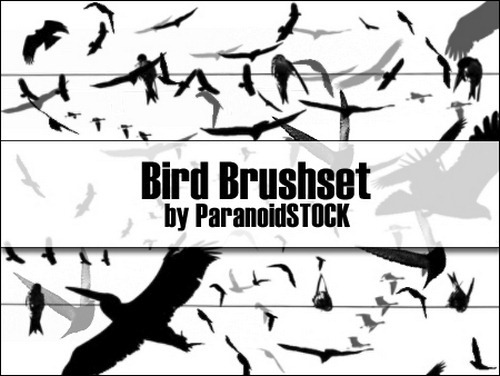 Brushset includes 17 bird brushes made in Photoshop CS
Swallows Photoshop Brushes – MORE INFO