By using a Photoshop splash brush, you can quickly apply realistic water and paint splash effects. This will be useful for many different types of design projects.
Photoshop is a powerful graphic software for optimizing and manipulating images, creating graphic designs and drawing realistic artworks. To perform basic techniques on Photoshop users often rely on brushes one way or another. Photoshop have some build in brushes that work fine as a generic toolbox, but often they can seem inadequate especially when time is of the essence.
However, the good thing is that, there a lot of cool Photoshop brushes one can download from the Internet freely. As an example, if you want to integrate a flower figure or shape into your design or otherwise embellish the background with a decorative vegetation, you can benefit from using some floral brushes. If what you want to create a design with a night sky, then moon, stars and planet brushes can be of great use to you. For an urban themed design, on the other hand, you might need graffiti brushes.
In this article, I am sharing with you another line of resources to make your job easier as designer. Here, you will find splash brush sets for Photoshop that you can use whenever necessary. Most of them are free thanks to benevolent artists who want to make the world a better place for designers. Check these awesome collections of splash brushes for Photoshop and enjoy!
A collection of awesome water splashes for Photoshop.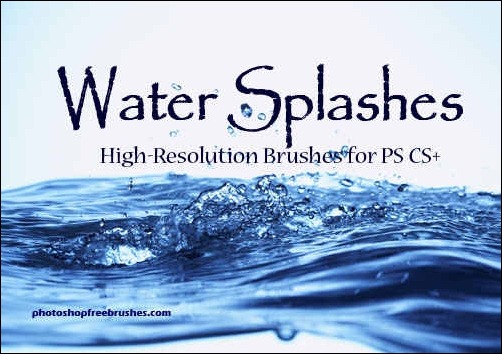 A set composed of 18 Photoshop brushes consisting of different water effects such as water splashes and waves.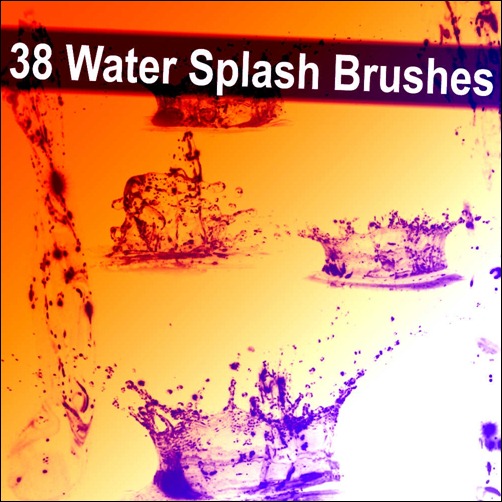 A large set of free to use High-Resolution Photoshop / Gimp 2.4+ Brushes.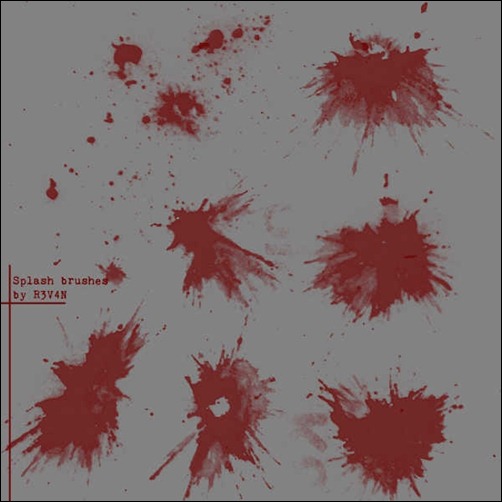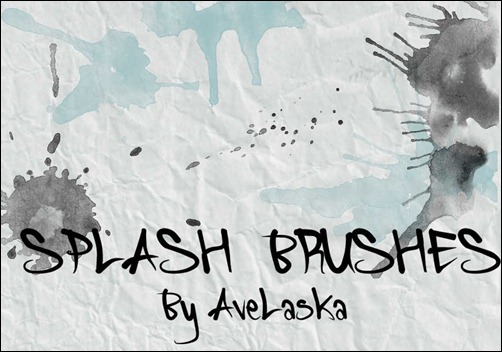 A pack containing 12 splash brushes.
A set of 10 ocean brushes for Photoshop. The set includes waves, splashes and water texture. Brush sizes range from 845px to 2288px.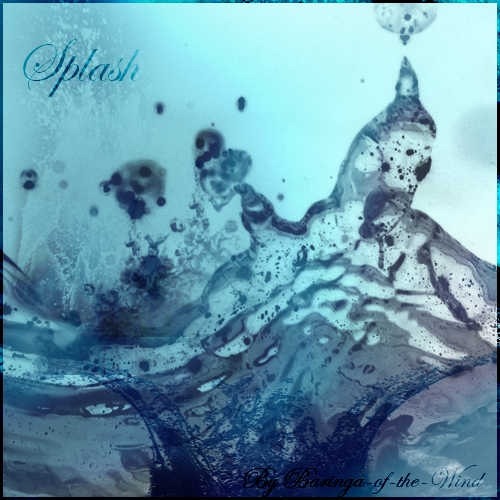 A set of different splash brushes for your artworks and designs.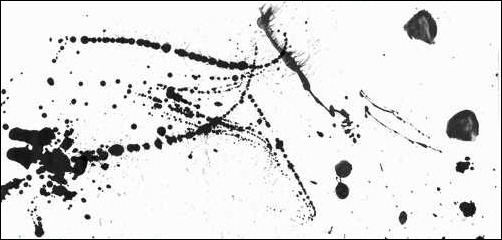 10 Photoshop splash brushes done in water color.
A set of Photoshop brushes made up of various water shapes. It includes: water reflections (like those on the bottom of a pool), bubbles, lots of falling water (like from a waterfall), foam, some water "shimmers," tons of splashes, some splash droplets, and a few water textures.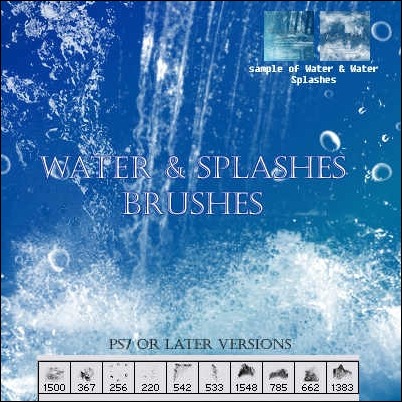 This is a selection of 10 brushes from 2 packs of brushes, water and water splashes.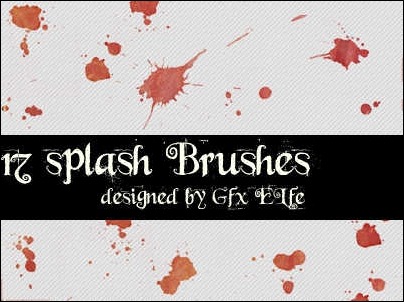 A collection of cool water splash brushes.

18 Unique and high resolution splash brushes.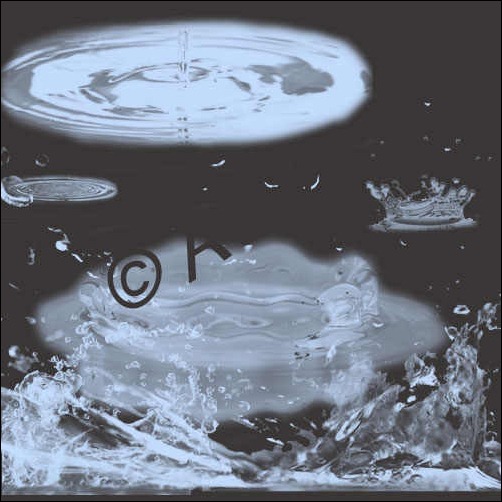 6 splash brushes which you can use in manipulations or something like that.
Water Splash Set of 4 Brushes!
A set of containing two splash brushes.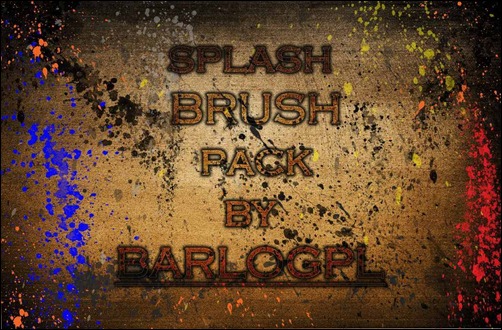 A pack of 10 brushes for Adobe Photoshop CS5.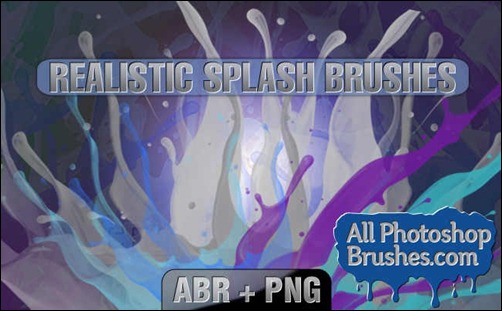 Realistic Splash brushes for your designs and artworks.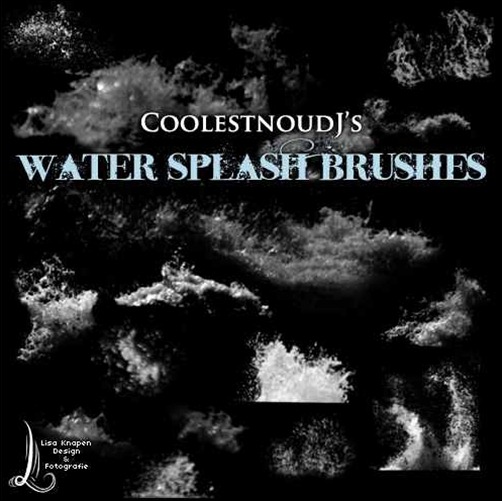 A pack consisting of different splash brushes for Photoshop.
10 very large brushes (1800px and larger): water splashes, ripples, drops, waves. Because of their size, you can use them both for print and web projects.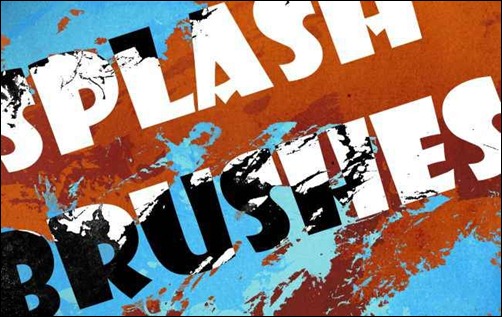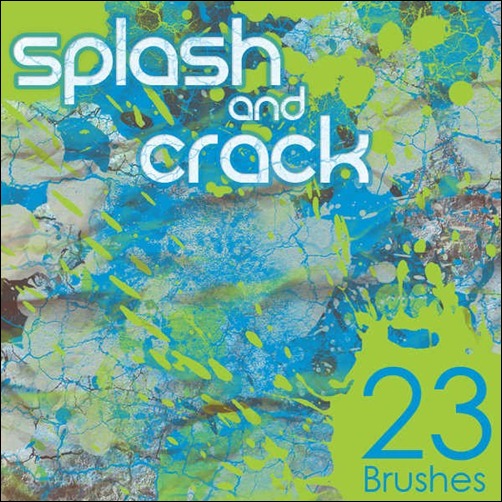 The Brush-Pack includes 23 brushes. There are Cracks, scanned Splashes and some paper brushes. The brushes were made in Photoshop CS and Photoshop CS3.
A beautiful collection of water brushes.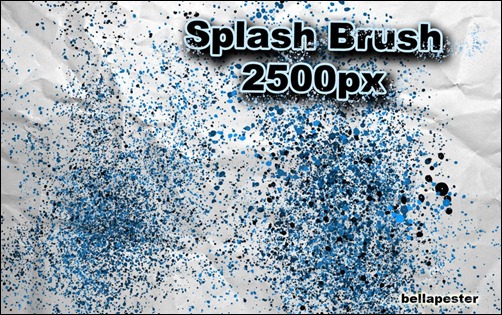 28 PS 7 brushes. Some drips, some drops, some ripples, and a fountain or two.
9 Water Splash Brushes for Photoshop.
7 Brushes Photoshop Water Splash Brushes.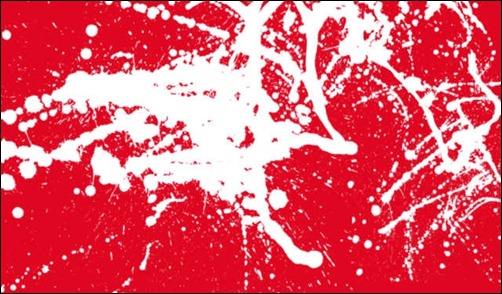 A set of splash and splatter brushes.
6 splash brushes for Photoshop.
21 splash brushes for Photoshop CS 4.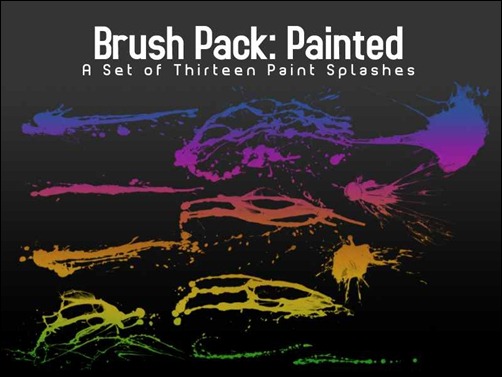 A Set of Thirteen Paint-Splash Brushes.
The pack contains 7 splash brushes.