With free UI design kits it is possible to get inspiration and even kicks-start a webdesign or app project. The success of websites, web applications and mobile apps strongly depends on the look and feel and the usability of the user interface. These kits typically include nicely layered PSD files you can use directly or as a starting point for creating your own unique interface design. It is however also possible to find fully implemented admin templates and this is where you can really start to cut down delivery time. A great deal of these have responsive layouts and works well on mobile devices as well.
Many web and app projects start up with primary focus on developing the features and getting the server side code up and running. This means that the design of the client side is often not taken care of until later in the process and overall it is not given the focus needed to make it stand out and make users fall in love. User interface design should not be underestimated; it is not as easy and quick as many think to get it right. Just consider the effort Apple put into creating the minimalistic and extremely user friendly UI on the iPads.  With a sizable collection of UI design kits, you will be able to shortcut the process, find inspiration and even choose to reuse design elements as they are.
In this article, I have collected more than 75 useful free UI design kits you should grab today for your own collection. I hope you find the collection useful as I took a lot of time to build it! Please help me by sharing the article with people you know.
Black UI Kit – free – MORE INFO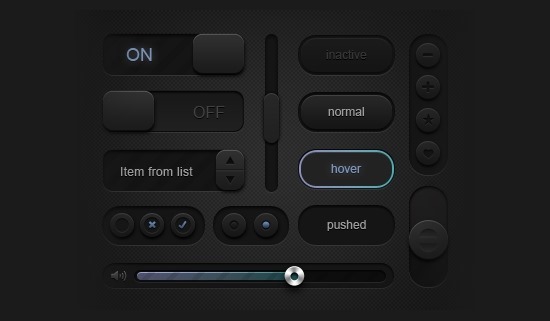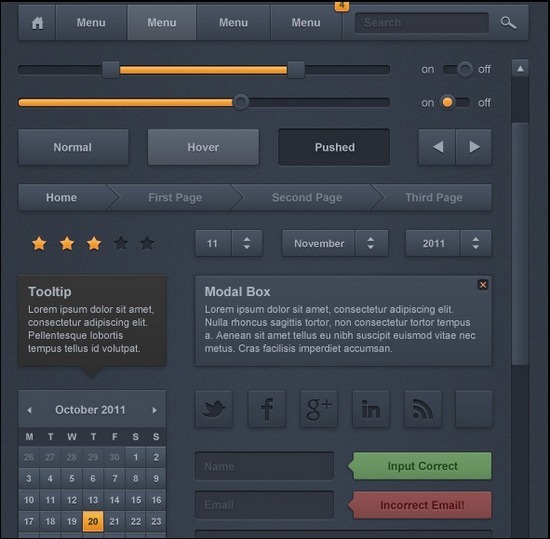 Blaubarry Free UI Kit 2 – MORE INFO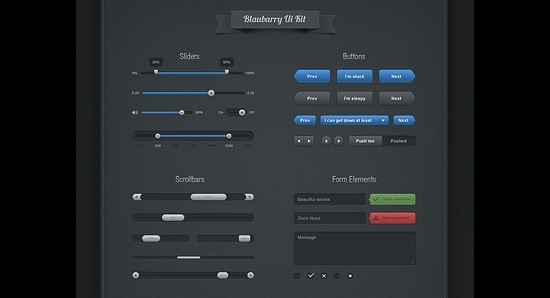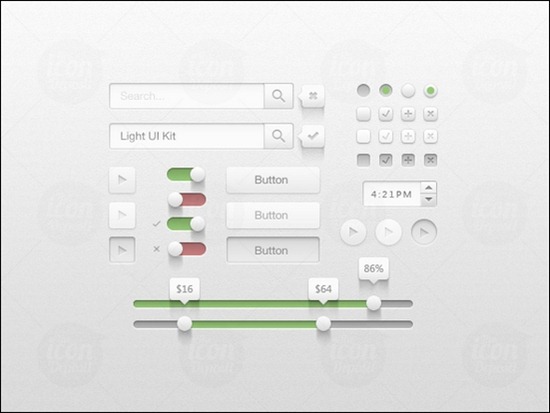 iPhone GUI PSD Version 4 – MORE INFO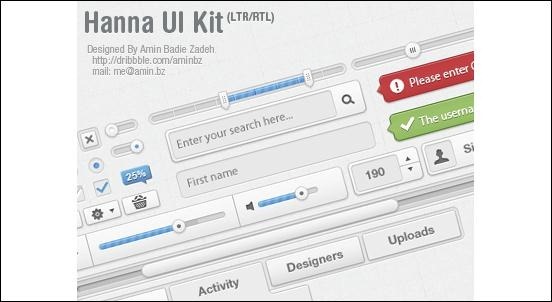 Chutzpah User Interface Kit – MORE INFO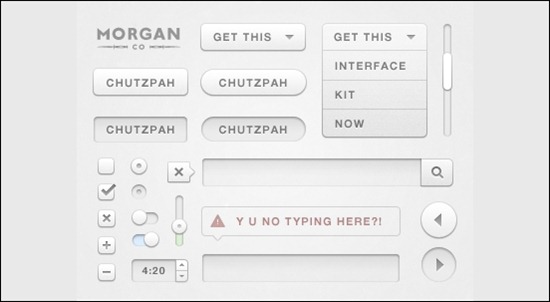 Black UI Kit PSD – MORE INFO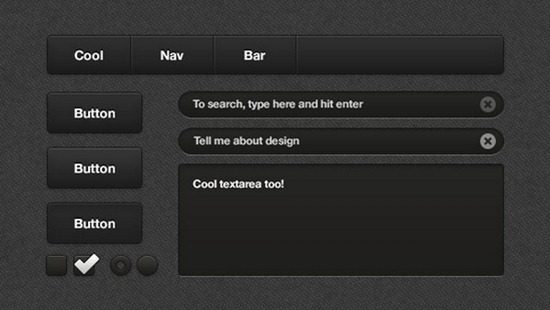 Web UI Resources PSD – MORE INFO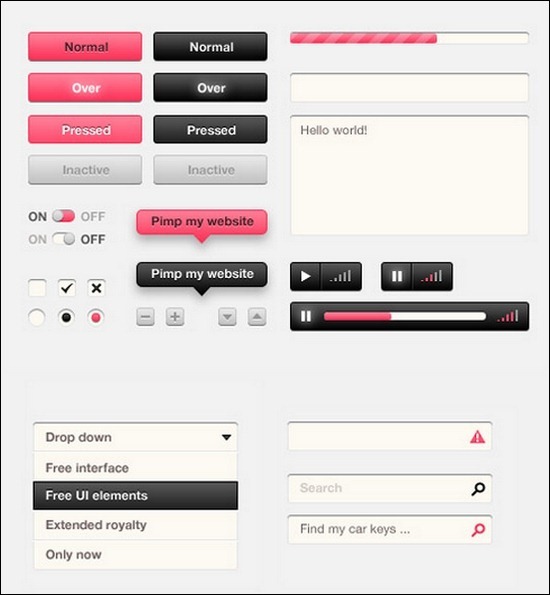 Pandora UI Free for iOS – User Interface Pack – MORE INFO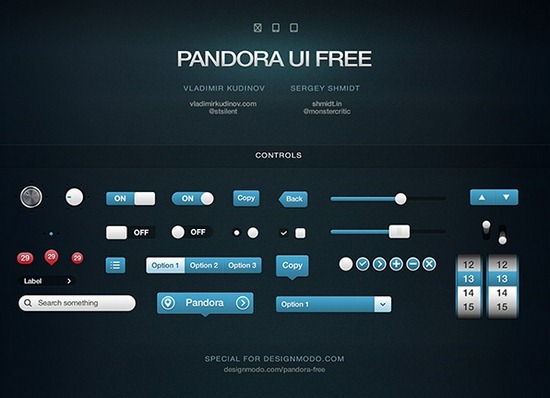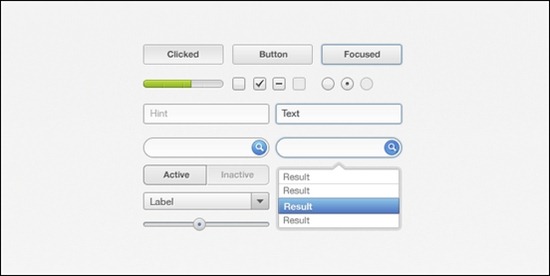 Free PSD/HTML Web UI Elements Kit (Set) – MORE INFO
Sleek UI Elements – MORE INFO
Icon Deposit CSS3 UI Kit (PSD+CSS) – MORE INFO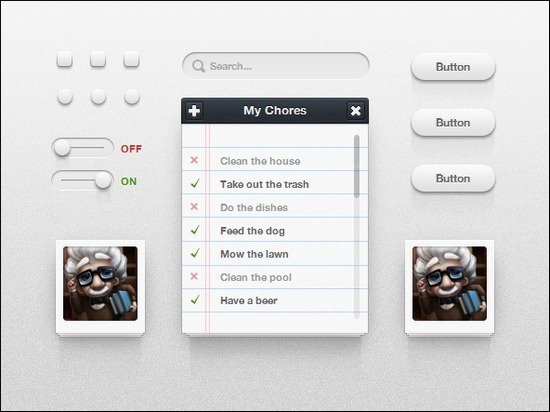 "Sepia" GUI Elements – MORE INFO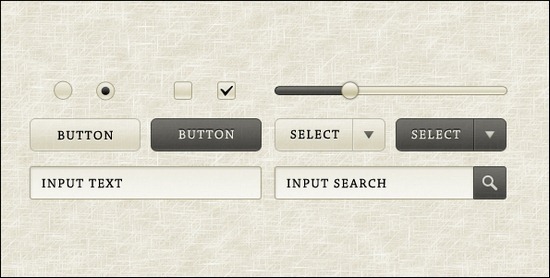 Blue Milk UI Kit – MORE INFO
Blue UI Touch Kit – MORE INFO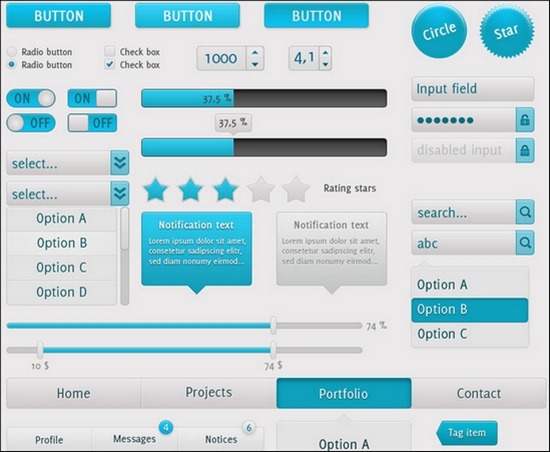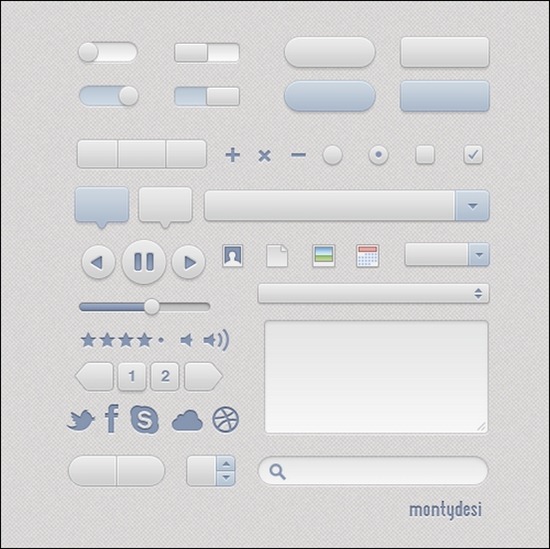 Clean & Usable UI Kit – MORE INFO
Caramel UI – Free User Interface Kit – MORE INFO
Futurico UI Free – User Interface Elements Pack – MORE INFO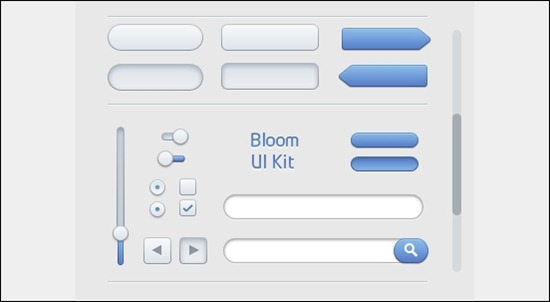 Designer CSS UI Kit – MORE INFO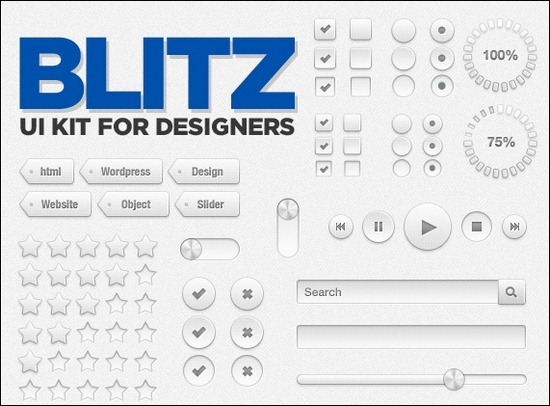 Impressionist UI Free – MORE INFO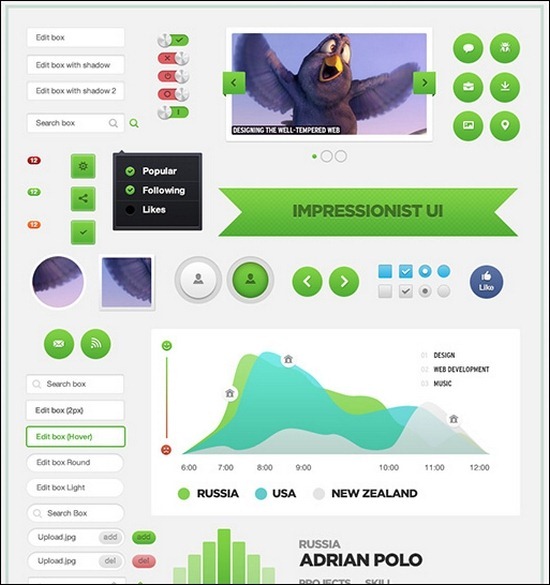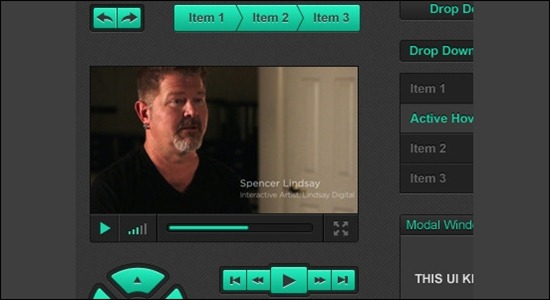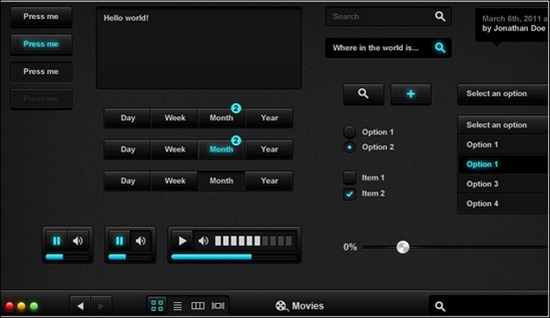 Ruthenium GUI Kit FREE PSD! – MORE INFO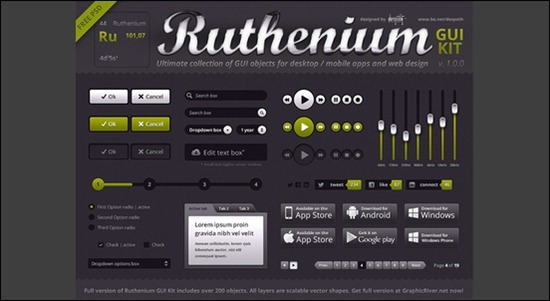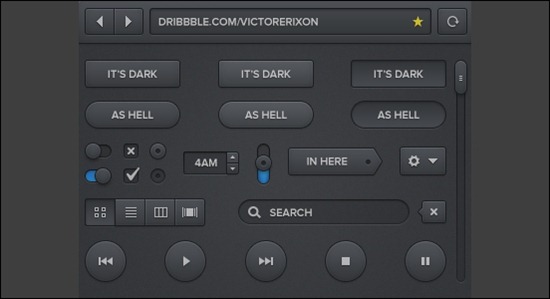 Blaubarry UI Kit – MORE INFO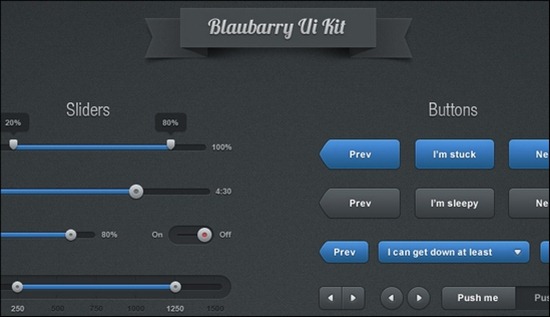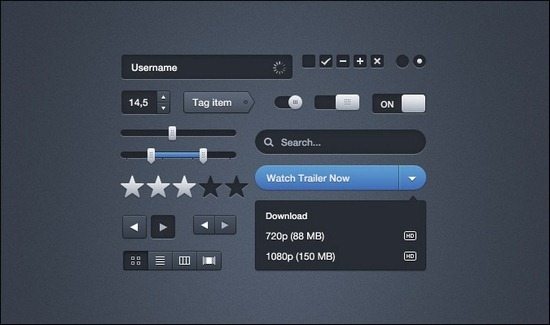 Media Black UI Kit – MORE INFO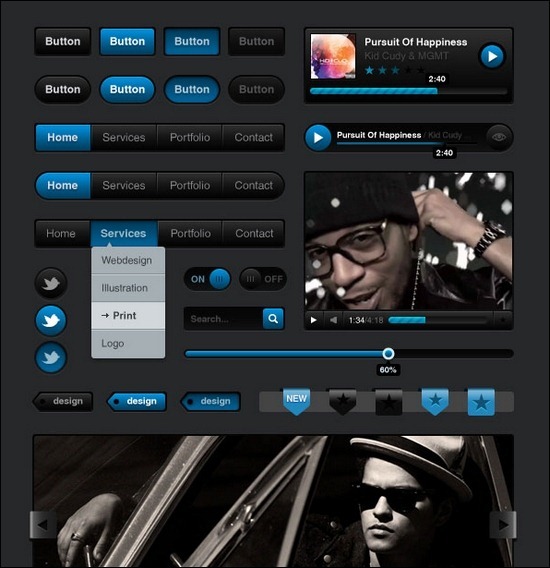 Clean UI Kit PSD – MORE INFO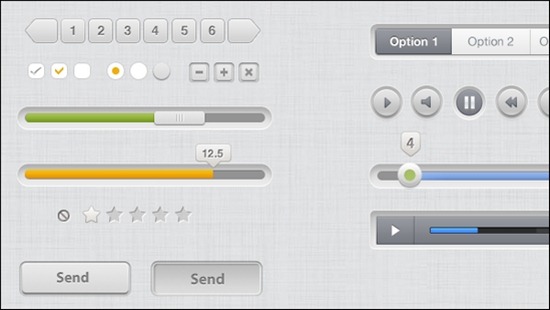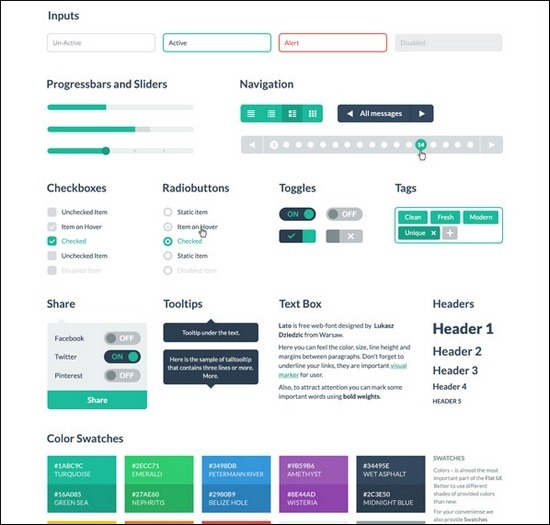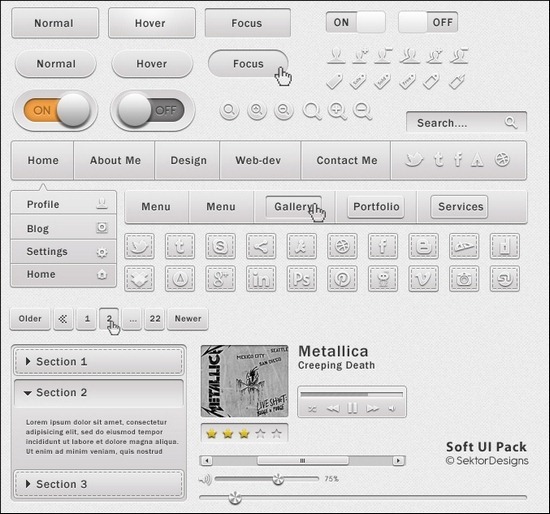 Dark Web and Apps UI Kit – MORE INFO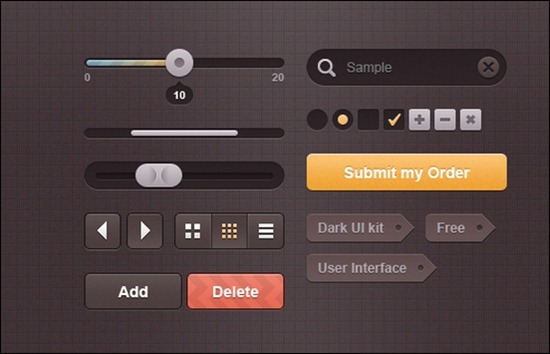 Super Clean UI Kit – MORE INFO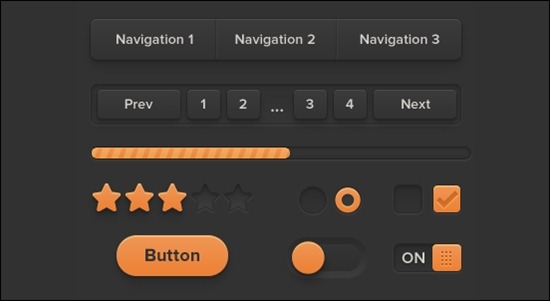 Dereailed UI – Mini Set – MORE INFO
Exclusive UI Kit PSD – MORE INFO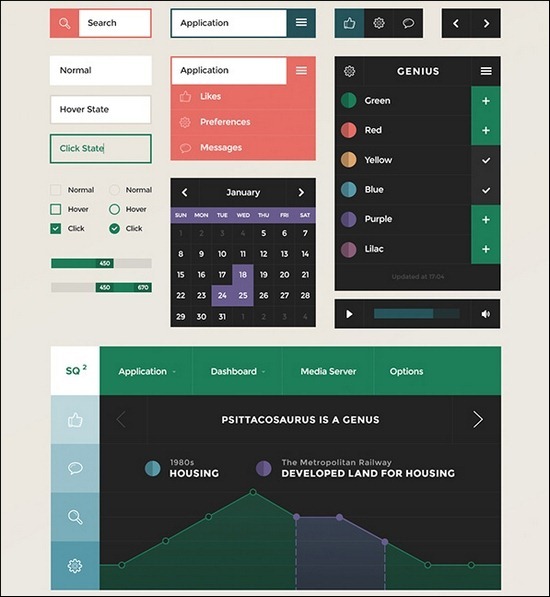 Free Small UI Kit – MORE INFO
Sleek UI Elements  – MORE INFO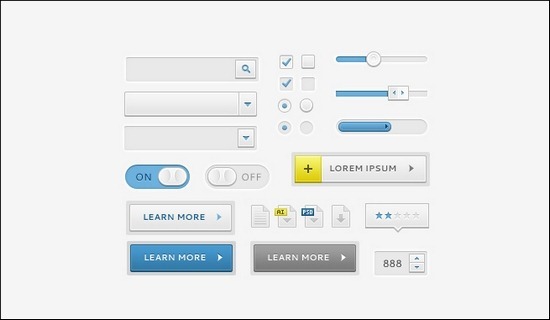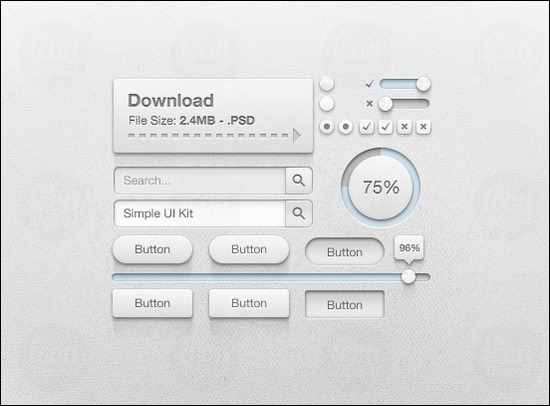 Exclusive Stylish User Interface Kit – MORE INFO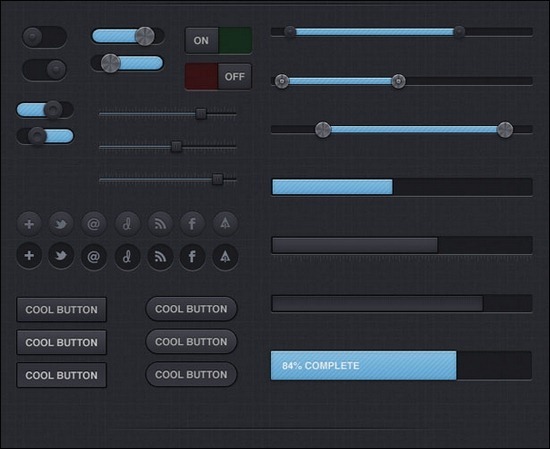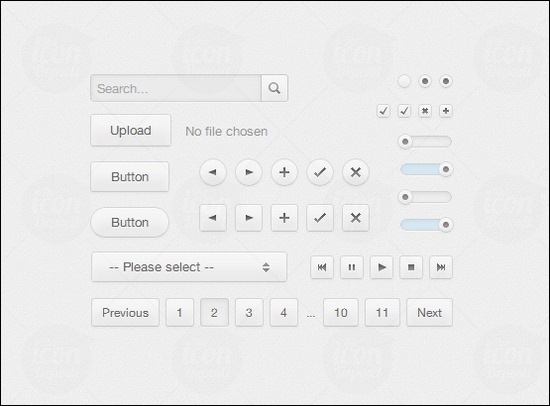 Simplistic UI Kit – MORE INFO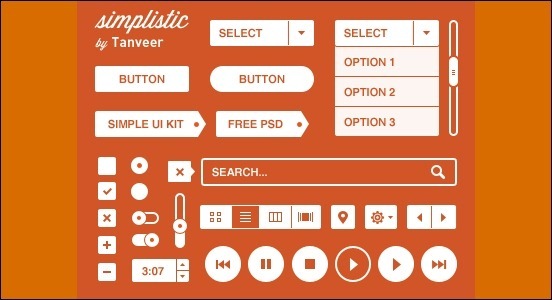 Purple UI Elements – MORE INFO
Transparant UI Kit Freebie – MORE INFO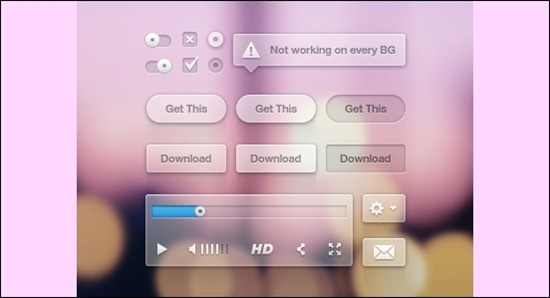 Dark Chart UI Kit – MORE INFO
Light UI Elements – MORE INFO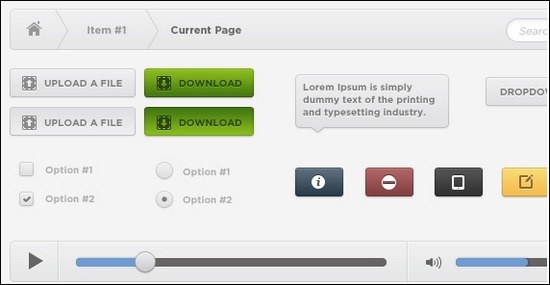 Sticky Butterscotch UI Kit – MORE INFO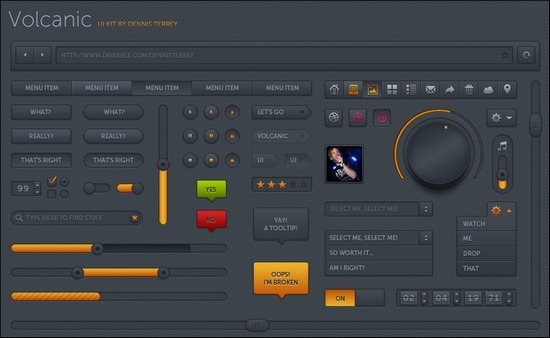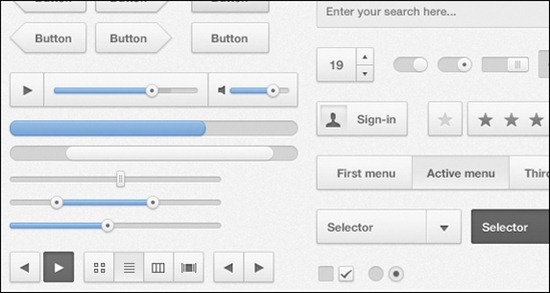 Skinny Kid UI Kit – MORE INFO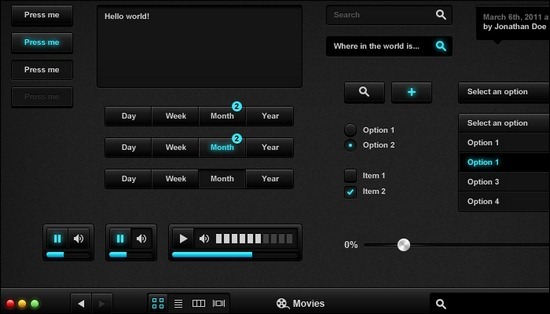 Transparent UI Kit – MORE INFO
PSD&HTML User Interface Kit – MORE INFO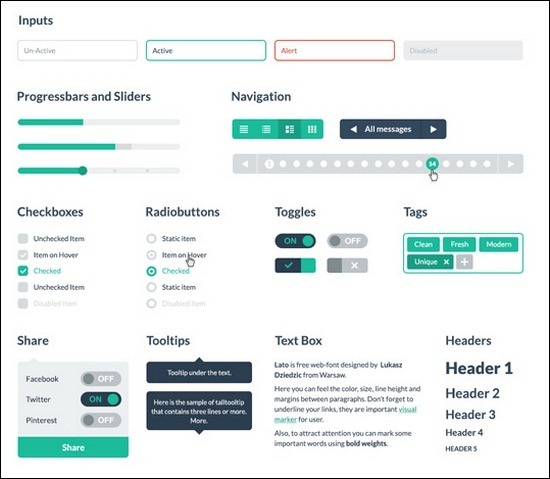 UI Kit – Free PSD – MORE INFO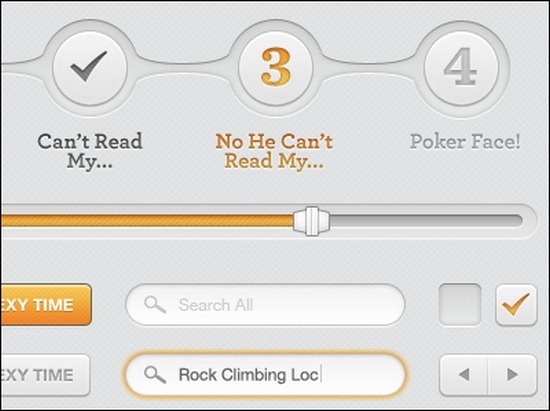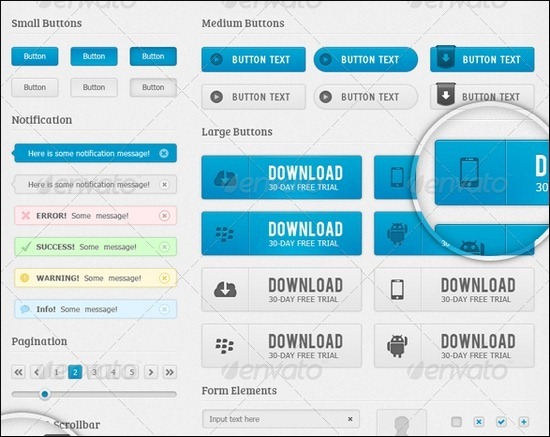 Professional Comprehensive UI Pack – MORE INFO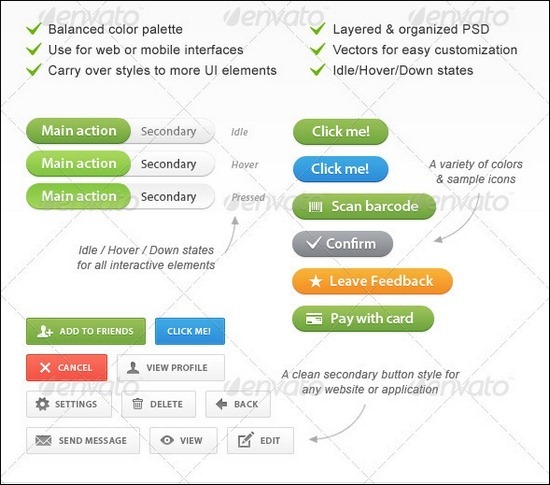 HUGE Premium Dark User Interface (UI) – 4 Colors – MORE INFO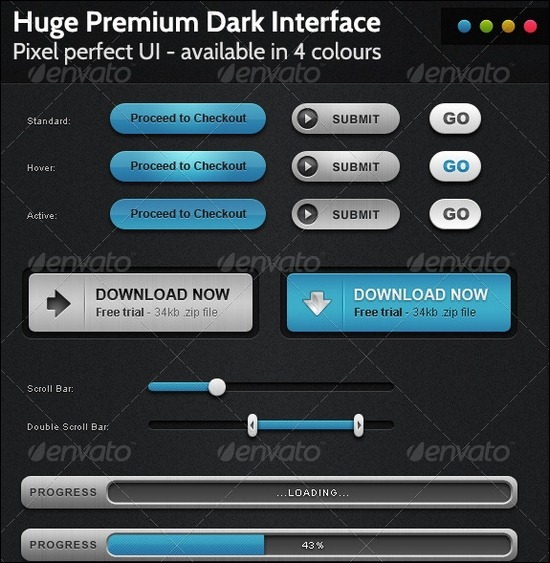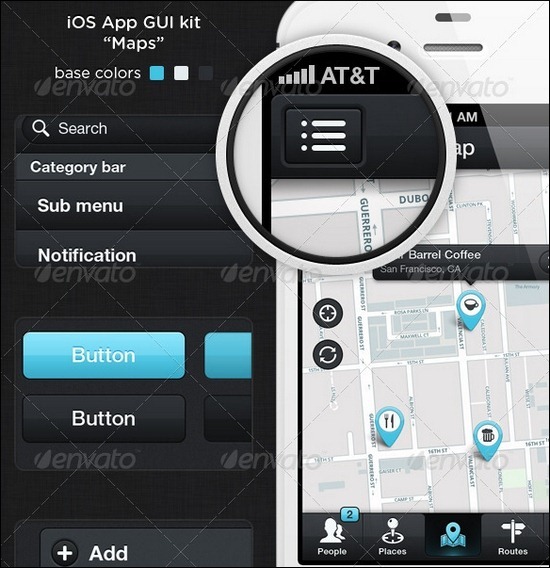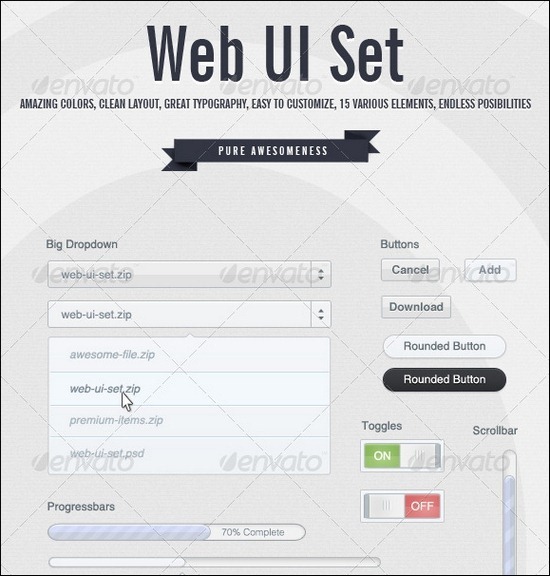 Retro Web Elements – MORE INFO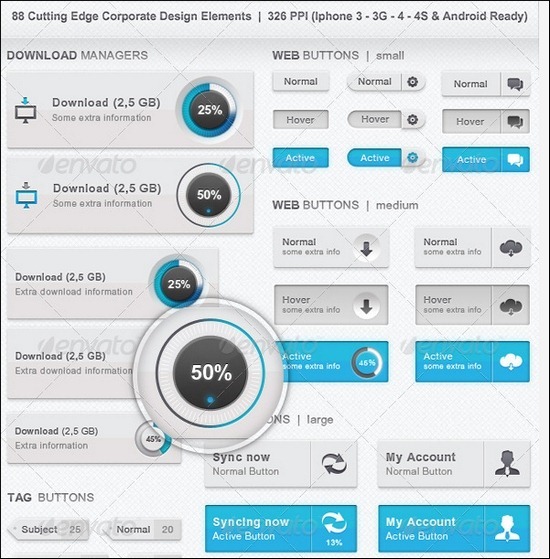 The Ultimate Web UI Kit – MORE INFO
Dark Minimalist UI Pack – MORE INFO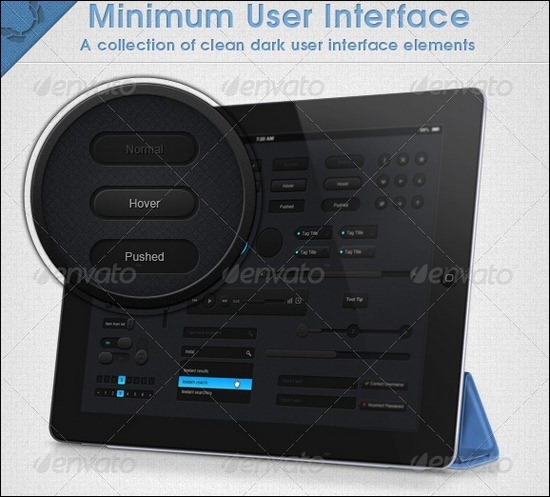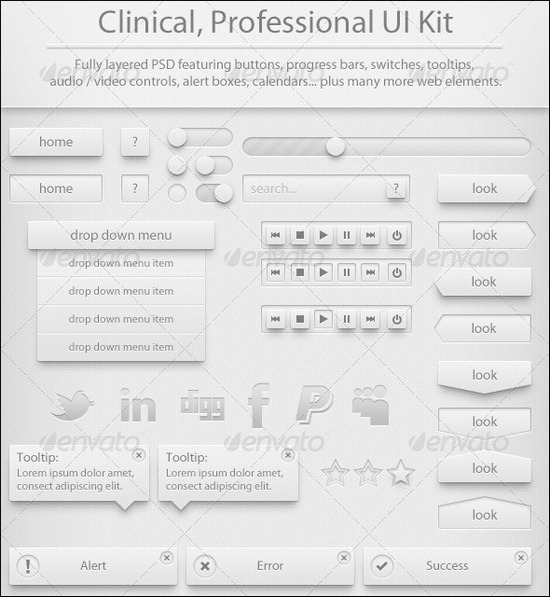 UI Pack for iOS by rebirthPIXEL – MORE INFO