iPad Multiplayer games can be a lot of fun and playing with or against others online often takes the excitement to the next level. Several of the most popular multiplayer games for iPhone are also compatible with iPad, and we actually see a growing number of great games that are only made available for the iPad. With GameCenter, you can play the same game, and syncronize data between your iPhone and iPad and this is quite cool. It makes it possible e.g. to keep your HayDay farm up to date on the move, while still enjoying the best game experience at home on the iPad.
I have found some of the most fun and addictive multiplayer iPad games for you, and hope you will enjoy them as much as we do! Please let me know which one you like the most and if I missed your favourite!
Disclosure: Please note that some of the links below are affiliate links and I will earn a commission if you purchase through those links (at no extra cost to you). I recommend that you do your own independent research before purchasing any product or service. This article is not a guideline, a recommendation or endorsement of specific products.

Tower Madness is one of the best multiplayer tower defense games out there. The addition of a human opponent makes this game a ton more fun than just playing against the AI. The game has you laying out defenses against your opponent while trying to steal his sheep. Nice inventive spin on the standard TD model.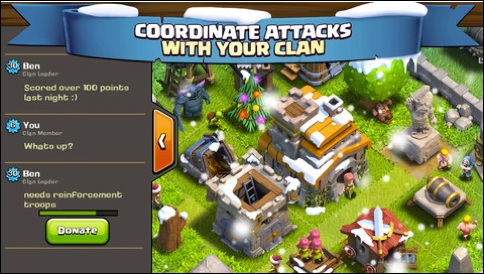 Lead your clan to victory! Clash of Clans is an epic combat strategy game. Build your village, train your troops and battle with thousands of other players online! (Compatible with both iPhone and iPad). Be careful however, this is one of the games that I have had a hard time putting away again… And it is tricky and time consuming if you are not willing to spend diamonds!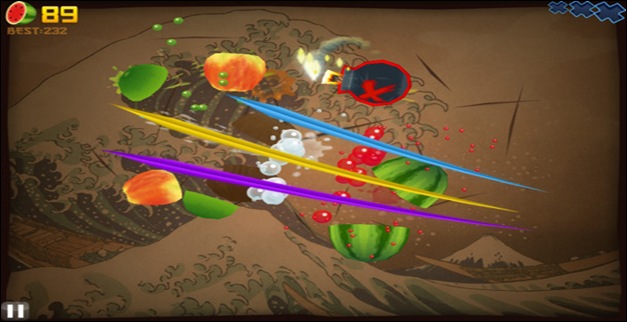 Fruit Ninja is a juicy action game with squishy, splatty and satisfying fruit carnage! Become the ultimate bringer of sweet, tasty destruction with every slash. Swipe up to EIGHT fingers across the screen to deliciously slash fruit like a true ninja warrior, taking in all of the crisp detailed effects which have been radically improved from the iPhone version. With two games modes in single player and worldwide leaderboards using Game Center, the addictive gameplay will keep you coming back for even higher scores.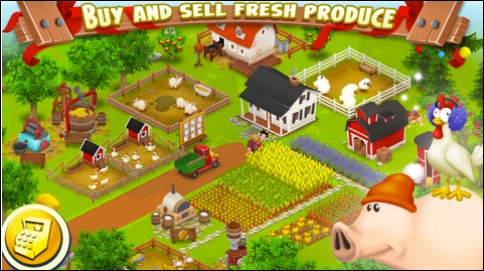 I have heard of entire families that turned to Hayday for playing together, sharing resources, production etc. to get a shipment out the door… It is about setting up a farm from scratch by harvesting crops and building bakeries, sugar mills and dairies that turn your fresh produce into wholesome goods. You can trade with your friends at your very own Farmer's Market. (Compatible with both iPhone and iPad). The game is a bit aggressive to get you connected on Facebook, but it is not a requirement!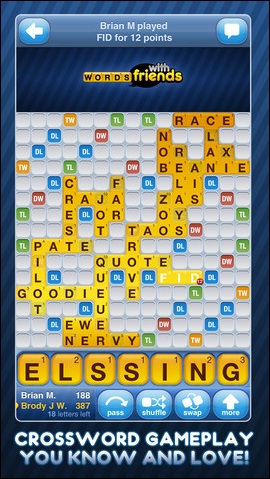 Experience for yourself why more than 20 million people are addicted to the word building, triple score seeking, chat bubble sending goodness of Words With Friends.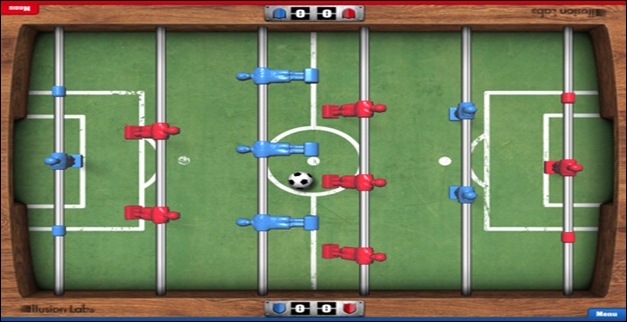 Pick up and play this easy-to-learn but hard-to-master iPad game from Illusion Labs, the creators of smash-hits such as Labyrinth 2 and Touchgrind.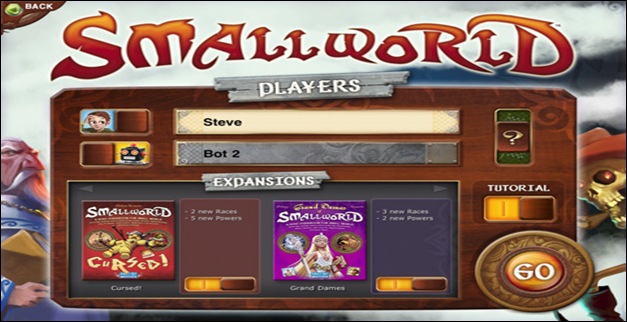 Take control of insanely fun fantasy race & special power combos, such as berserk hobbits, triton merchants, alchemist ratmen and dragon-master amazons to grab all the land you can in a world that is just too small to share with your opponents!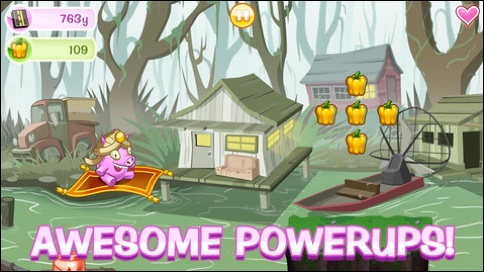 Meet Ham – a pig who loves to run! Use one touch controls to avoid hazards, collect powerups and grab tickets. Spin the wheel to win prizes and use them to compete on the leaderboards.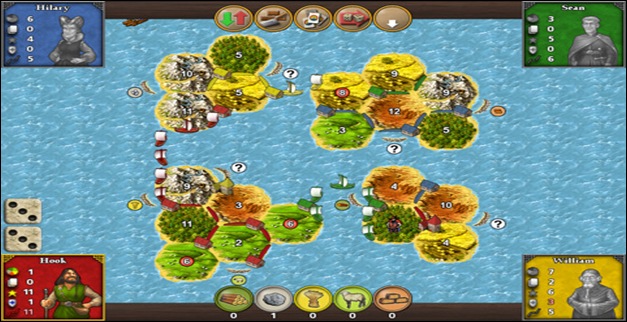 It's Catan for iDevices. There is little to say about Catan that hasn't already been said but to summarize it's a resource gathering and building game that pits you against 3 other opponents in a race to colonize a new land. A great game to play with 4 people, not as fun against the AI opponents.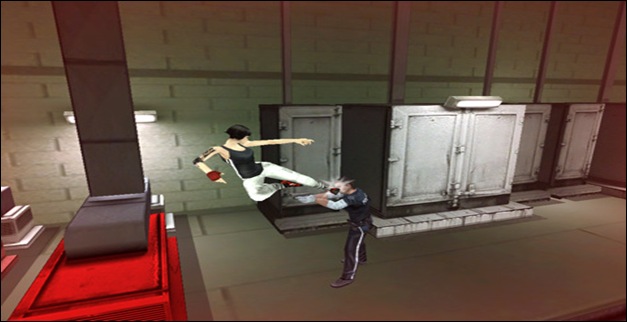 Mirror's Edge is one of EA's early offerings for the iPad and still one of my favorite side scrolling 'runner' games for the platform. The multiplayer component allows you and one other person to compete head to head in arenas in modes like straight up races or more acrobatic item collection exercises. Once you get the tap-and-swipe down this is a lot of fun.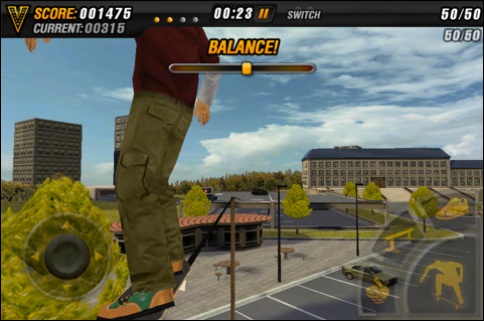 The only HD skateboarding game available! Play with your friends using the multiplayer mode, complete achievements, gain experience and upgrade your skaters. Customize your outfits, shoes, board, trucks, wheels and bearings. Challenge skaters from all over the world using Game Center leaderboards.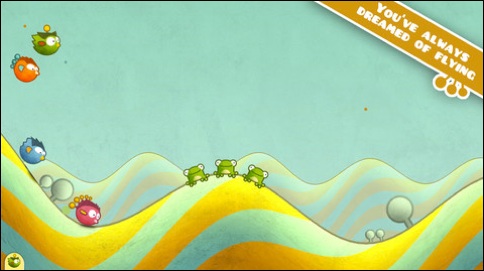 You have always dreamed of flying – but your wings are tiny. Luckily the world is full of beautiful hills. Use the hills as jumps – slide down, flap your wings and fly! At least for a moment – until this annoying gravity brings you back down to earth. But the next hill is waiting for you already. Watch out for the night and fly as fast as you can.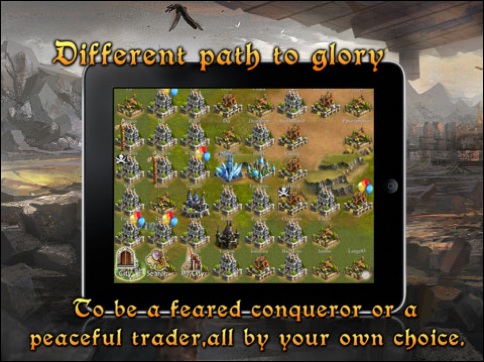 "Throne on Fire HD" is an online strategy game set in the legendary world of Medieval. You start your journey with a humble village which you grow over time into a prosperous capital. On your path to glory you will have to expand your power by developing strong economy, defeating mighty monsters and forging a feared army to conquer the world against other players!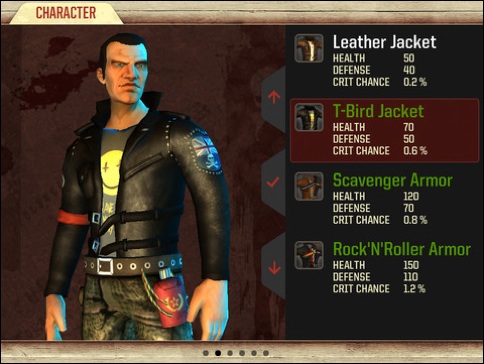 In a vivid post-apocalyptic world you'll join the engaging story of John Irish as he strives to reclaim his family from the cold grasp of a savage breed of mutated beasts.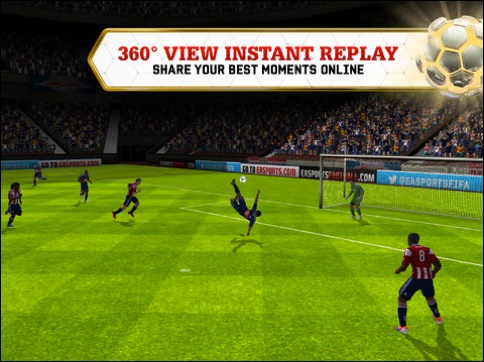 FIFA 13 is more realistic than ever – with all the authenticity and innovation you've come to expect from the FIFA franchise. Matches come to life with groundbreaking graphics and the most responsive controls ever delivered on iOS.