Beer advertisements, being promotional campaigns designed to promote alcoholic beverages have some of the most creative and innovative way of captivating the audience. In most cases you can find humor, cleverness in graphics, witty slogans or a combination of the any, or all of the three factors. These tend to downplay whatever negative perception people may have about beer.
Expectedly, you will find effective beer advertisements to be inviting and even entertaining not only to beer consuming public but to those who do not drink alcohol as well. This is due to the talents put in by marketing specialists and graphic designers who have mastered the art of portraying brands in the best way possible.
Of course, part of effective advertising design is the adoption of socially responsible techniques in presenting products. This applies to all and most specially on the way ads with sexy themes are depicted. In beer ad design it means promoting alcohol without espousing its negative effects or encouraging overconsumption. It may be expressly made on the ad, or tacitly by means of symbolisms intermingled with other design elements. Here are some of the examples of effective, creative and funny beer advertisements. Enjoy!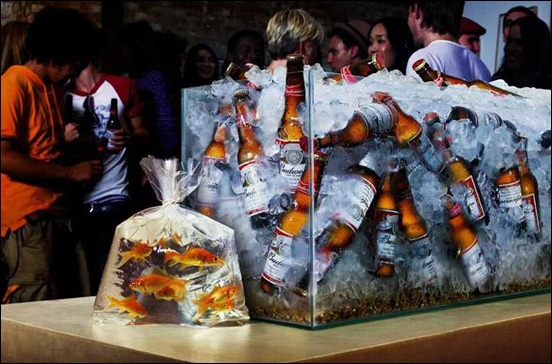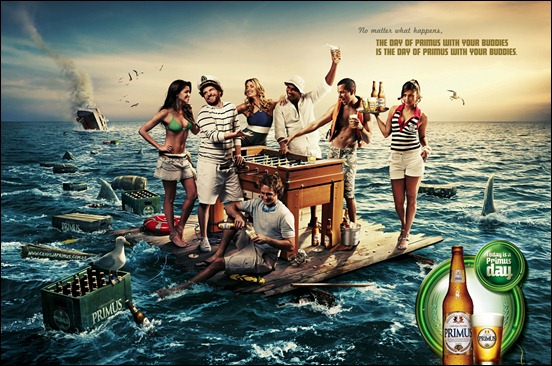 "No matter what happens, the day of Primus with your buddies is the day of Primus with your buddies."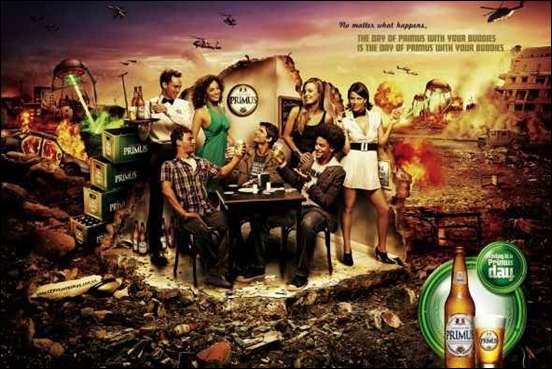 "No matter what happens, the day of Primus with your buddies is the day of Primus with your buddies."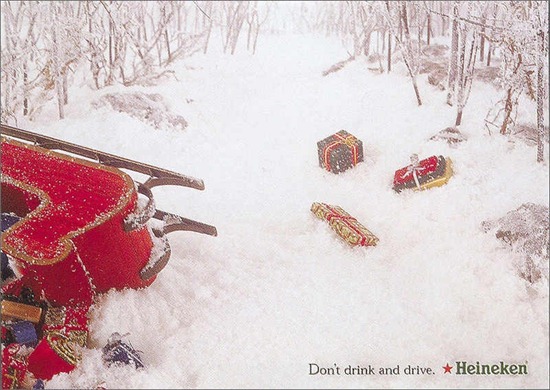 "Don't drink and drive."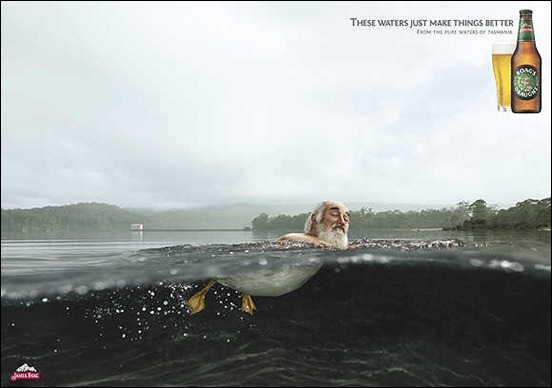 "These waters just make things better."

"Carlsberg don't do the weather, but if we did it would be the best weather in the world."

"Carlsberg don't do camouflage, but if we did it would be the best camouflage in the world."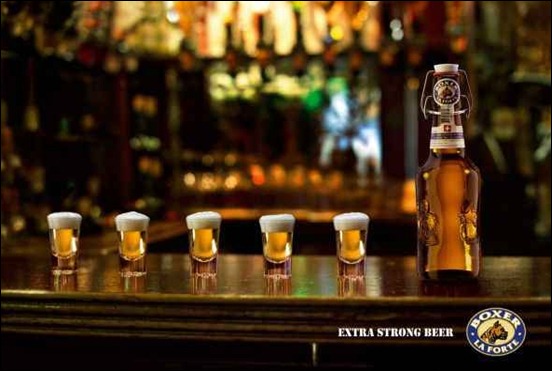 "Extra strong beer"

"The weather man was wrong again. In other words: …In other words: Beer!"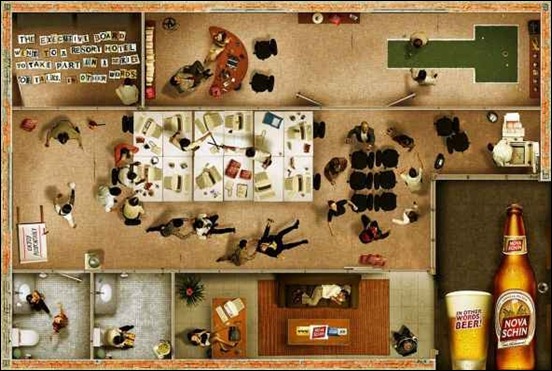 "The executive board went to a resort hotel to take part in a series of talks. In other words: …
In other words: Beer!"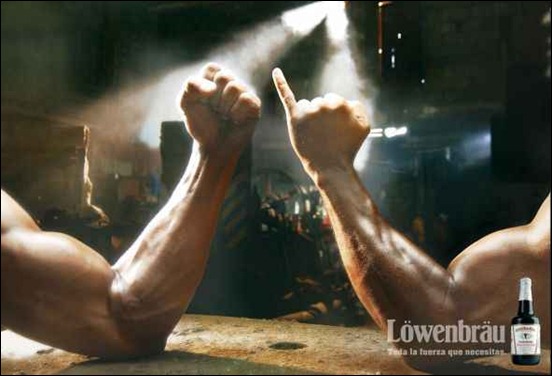 "All the strength that you need."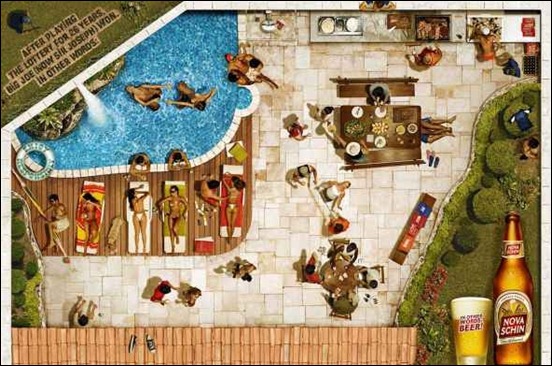 "After playing the lottery for 26 years. Big Joe (now Sir Joseph) won. In other words: … In other words: Beer!"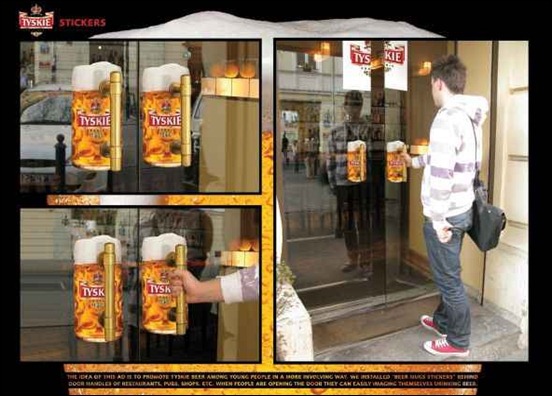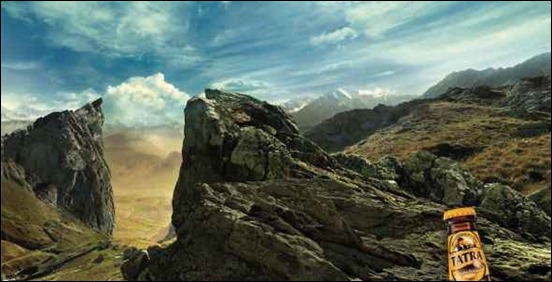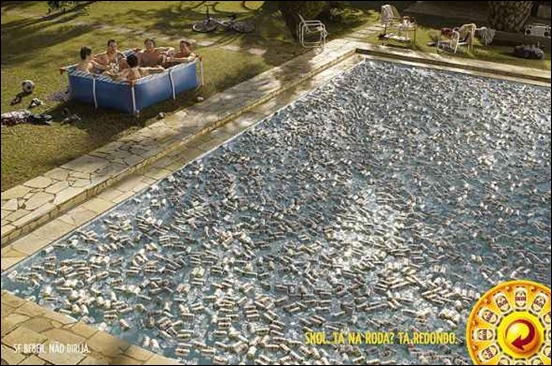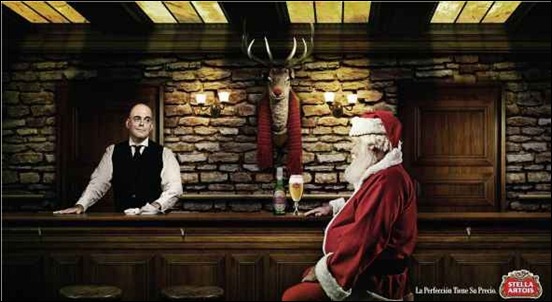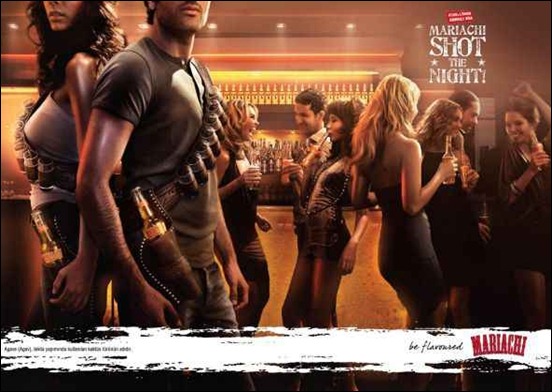 "German character, French refinement. The original Alsatian beer."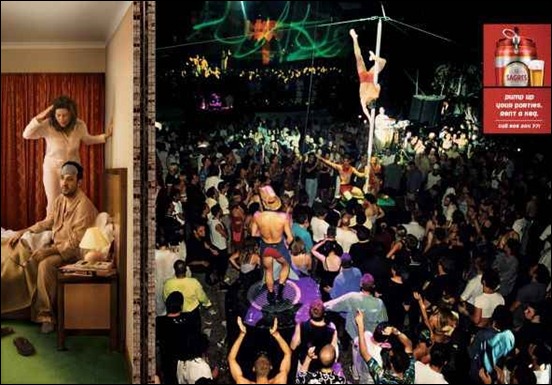 "Pump up your parties. Rent a keg"

"Producto de Mexico"

"Improvise"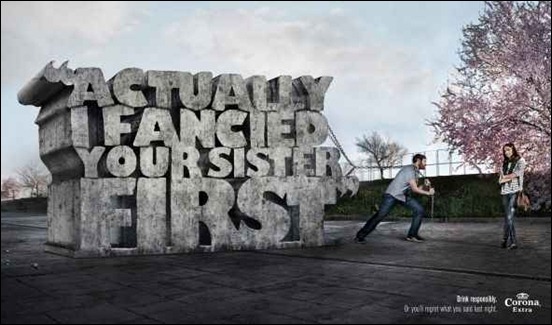 "Actually I fancied your sister first. Drink responsibly or you'll regret what you said last night."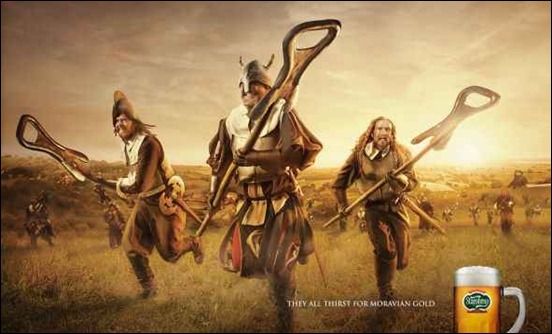 "They all thirst for Moravian Gold"\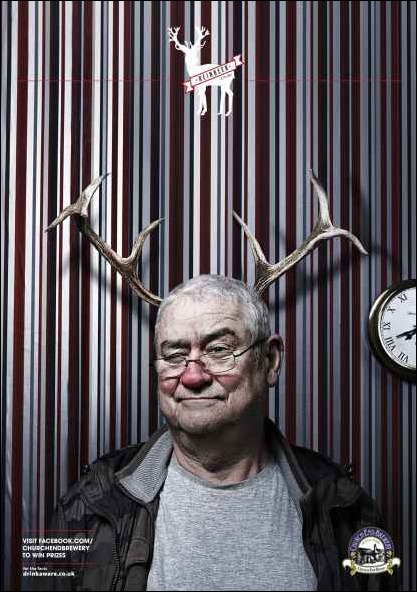 "Made in Manchester"

"We're for the real thing"