For quite some time multiplayer games have been extremely popular online. Each day new games emerge and while some immediately catch on others disappear into oblivion within a short while. Where online multiplayer games used to be restricted to PCs the resent years boom in sold smartphones, such as iPhones, has made it favorable to develop multiplayer games for mobile devices as well.
Unlike multiplayer games for PCs finding people to play with on an iPhone is easy. Most people carry around their iPhone all day and have it close most hours of the day no matter if they are at the office or in bed. Many game vendors have also figured out that integrating Facebook and other social networks makes multiplier games spread with epidemic effects. This means it is not just the traditional gamer-geeks that team up online to compete. Multiplayer gaming is now something nearly everyone have tried or even spend time on every day.
With an almost endless supply of multiplayer games available in the AppStore it is easy to find one that fits your needs. Luckily must of these are sold for low prices so it is not costly to get started. There are also several great and highly addictive multiplayer games for iPad you might want to look into.
For this article, I have found some of the most popular iPhone multiplayer games available in the AppStore. Please leave me a comment below telling me which iPhone multiplayer game you play the most and if I misted out any great ones. Enjoy!
Candy Crush Saga – MORE INFO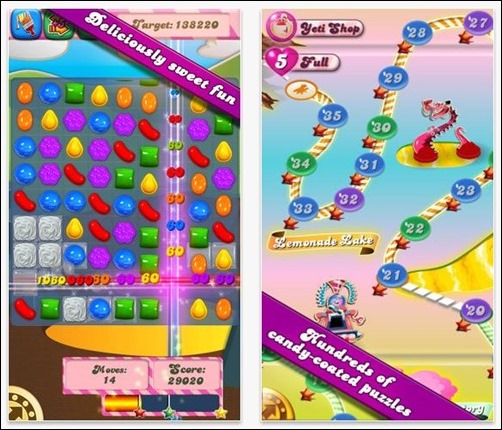 Switch and match your way through more than 100 levels in this delicious and addictive puzzle adventure.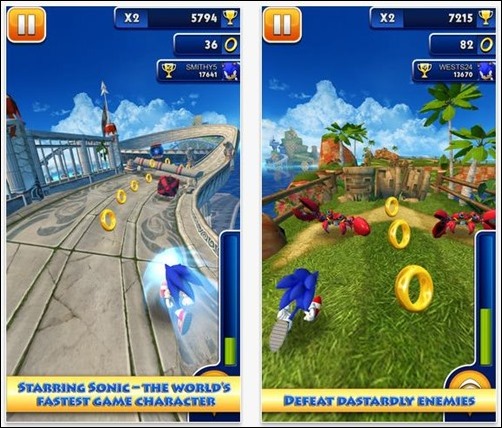 Play as Sonic the Hedgehog as you dash, jump and spin your way across stunning 3D environments. Swipe your way over and under challenging obstacles in this fast and frenzied endless running game for iPad, iPad mini, iPhone & iPod touch.
Minecraft – Pocket Edition – MORE INFO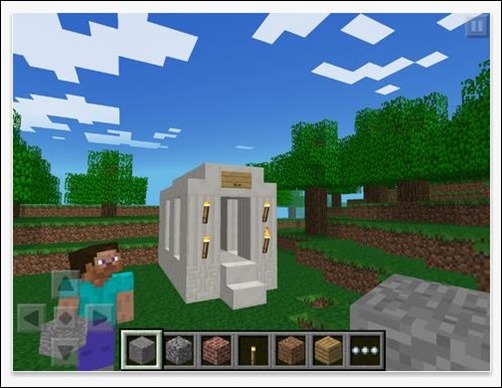 Minecraft – Pocket Edition is a Universal App! Play on any iPhone and iPad. It's constantly evolving thanks to our free updates.
Minecraft is about placing blocks to build things and going on adventures!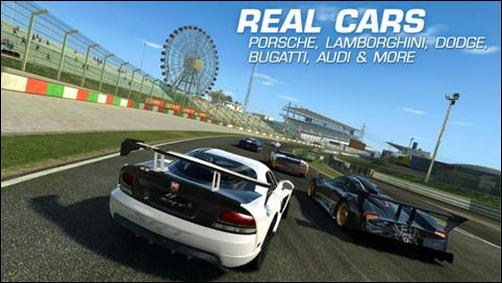 Real Racing 3 sets a new standard for mobile racing games – it really must be experienced to be believed.
Jurassic Park™ Builder – MORE INFO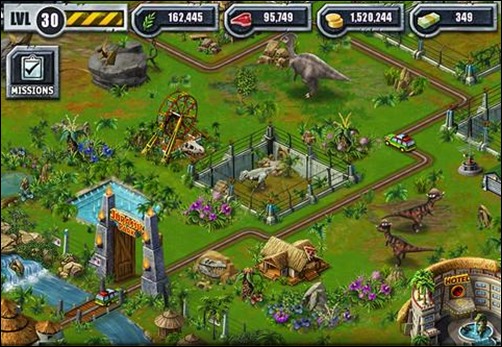 Here's your chance to build your own Jurassic Park from the ground up, on land and in the sea! As a Park owner, nurture and grow various dinosaur species through the discovery of amber filled with dinosaur DNA. With help from your friends, turn the DNA into eggs, place them in your land or aquatic park and grow them until they reach adult size. To evolve, your dinosaurs have to be fed plants or meat depending on their respective diets. As a Park manager, you'll need to make sure your park is constantly fueled with enough goods to feed all the dinosaurs by managing the flow of imports at the port. Finally, build a road for your visitors so they can go around and explore your creation.
Order & Chaos Duels – MORE INFO
Rediscover the Order & Chaos universe in this FREE collectible trading card game (TCG) that lets you battle with evil forces in many adventures or against real players for leaderboard supremacy.
MetalStorm: Online – MORE INFO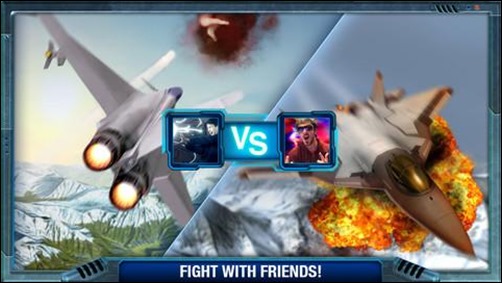 Dominate the skies and master the world's most advanced combat aircraft as you experience the best looking, most action packed jet fighting game for iOS
Hay Day is a totally new farming experience with smooth gestural controls lovingly handcrafted for your iPad or iPhone.
SPY vs SPY is based on the original, multi-million unit selling, break out hit on the Commodore 64; Apple // series; and Atari 400/800 computers by First Star Software, Inc. It features online and local multiplayer matches, 16 new embassies (plus the original 8), and a pixel perfect retro mode as well as a modern mode, both with the famous black and white spies from MAD Magazine.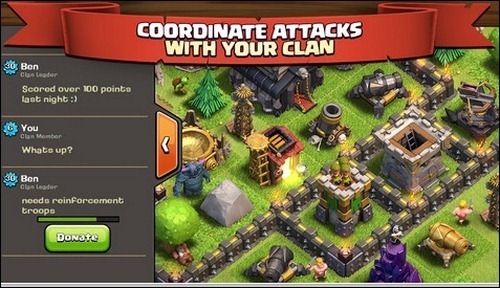 Clash of Clans is an addictive mixture of strategic planning and competitive fast-paced combats. Raise an army of Barbarians, War Wizards, Dragons and other mighty fighters. Join a clan of players and rise through the ranks, or create your own Clan to contest ownership of the Realm. Driving back the goblins is just the first step – your quest isn't over until your clan reigns supreme over all others!
Gameloft has harnessed the power of the revolutionary Unreal Engine to bring unimaginable battles in real-time, full-3D graphics. Live the unforgettable journey of Sir Lancelot as you never have before!
STREET FIGHTER IV – MORE INFO
Street Fighter 4 delivers the first true fighting game on iPhone. This uncompromising fighter features all the visceral thrills, fantastic graphics and brilliant gameplay that are hallmarks of the series.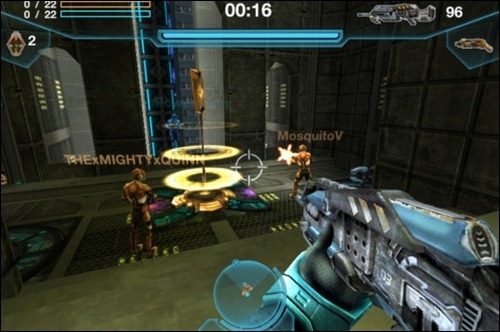 Archetype delivers a high quality console-style FPS experience on iPhone or iPod touch. No gimmicks, just pure iPwnage.
Reckless Racing 2 – MORE INFO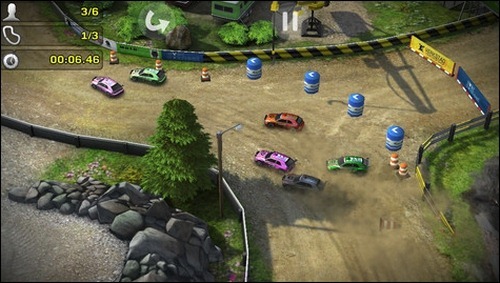 Strap down and prepare for the ride of your life… Reckless Racing is back with more! Including a selection of 20 highly detailed cars, ranging from small dirt buggies to fast supercars, and 28 routes in a variety of flavors make this a racer for all tastes – both dirt and tarmac.
Slicer HD – Neon Bubble Shape Slasher Game for Kids – MORE INFO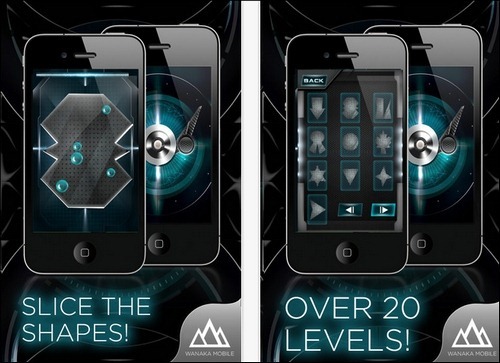 Slicer HD is a fun slicer game where you use your finger to chop the shape to smaller pieces. One you remove enough of the shape, you beat the level!
Super Stickman Golf – MORE INFO
Super Stickman Golf is no ordinary game.. it's actually an award winning physics puzzler! Warning: Once you pick up this game, you may not be able to put it down. You will definitely never play "golf" the same again..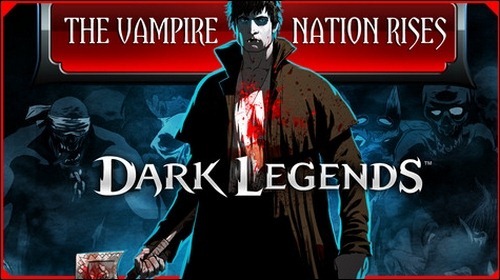 Dark Legends is a FREE vampire horror adventure and 3D Massively Multiplayer Online Role Playing Game (MMORPG). In this bloody addition to Spacetime Studios' Legends games, Vampires have been hunted to the brink of extinction by human supremacists that have called on evil supernatural creatures for help. You are the last line of defense and will undertake missions for the Vampire Nation to dominate or utterly destroy your enemies.
The Freakishly Rugged Advanced Genetics Galactic Enforcement Division (AKA F.R.A.G.G.E.D) specializes in the development and deployment of superhuman special agents. Headed since its formation by the brilliant soldier-turned-scientist Mother Gun, its current roster consists of only two active field operatives, code-named Percy and Francis Gun. Their lifelong mission: to protect the cosmos from the Tyrannical Oppressors of Life known as T.O.O.L.
Zombieville USA 2 – MORE INFO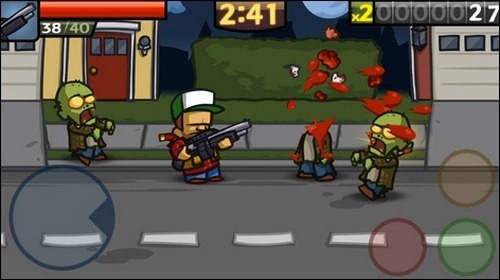 Brought to you by the creators of Battleheart, OMG Pirates!, and the original Zombieville USA – this sequel is jam packed with content and features. Take command of your favorite character, customize them with a spectrum of weapons and skills, and do battle with the living dead – either alone, or with your friends!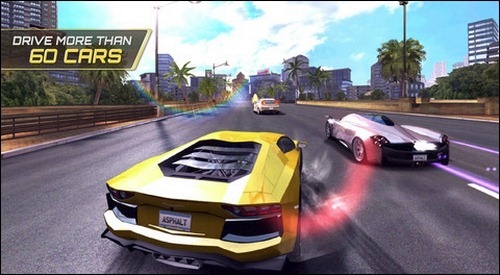 Burn up the street with the fastest and most  visually stunning edition of the Asphalt series.
Assassin's Creed Rearmed – MORE INFO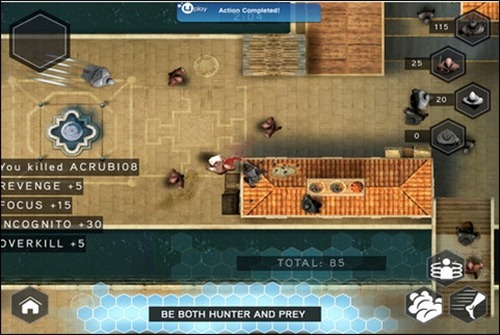 Rearm your blade: Assassin's Creed innovative multiplayer is now mobile! Exclusively designed for the iPad, iPhone and iPod touch. Fuel your gaming needs with this innovative Assassin's Creed experience…
World at Arms – Wage war for your nation! – MORE INFO
LOCK AND LOAD! The United States of America is under attack from an evil alliance of highly trained forces known as the KRA. As the leader of the free world, YOU have to stand and fight. Build your military base, train your army, and battle against or ally with players from all over the world online in order to defeat the enemy for good!
Modern Combat 3: Fallen Nation – MORE INFO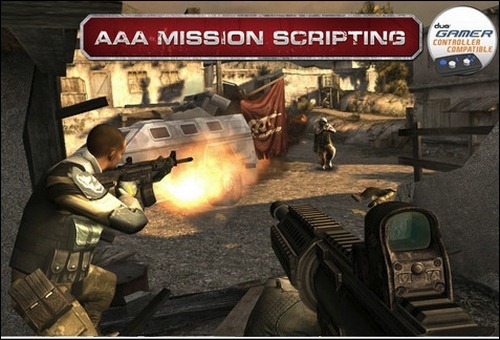 The best, most realistic smartphone FPS series returns with even higher intensity and an apocalyptic battle for the freedom of the United States, for one or more players.
Deadlock: Online – MORE INFO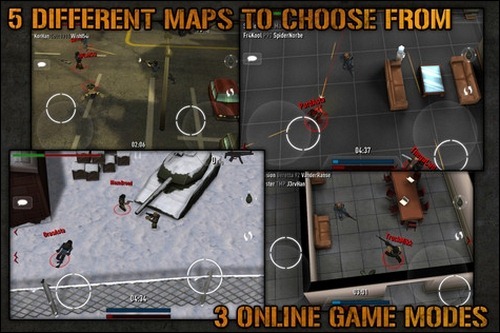 Join in on the action and play against thousands of other players in online matches. Compete in daily and weekly tournaments to win unlock points. Over 30 different weapons, armor, and attachments – including different pistols, rifles, machine guns, grenades, scopes,and flashbangs!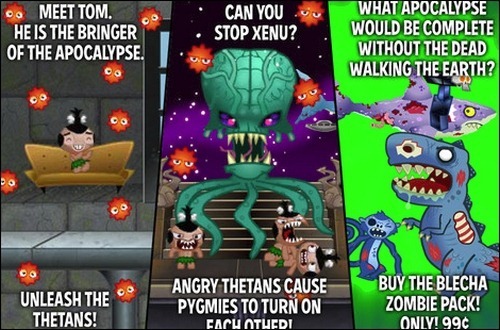 Pocket God is an episodic microgame for you to explore, show your friends and have fun with. We have been growing the game with the help of player suggestions! What sort of godly powers would you like to see added?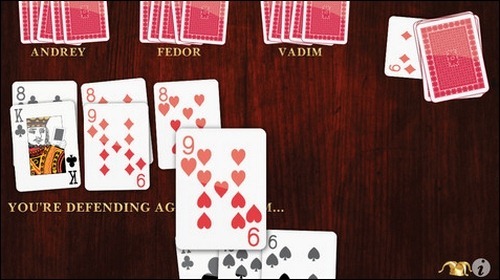 The object of the game is to play all of your cards before your opponents do. The last person holding cards is the Durak – the fool. Like all truly great card games, chance plays a role, but it takes skill and strategy to master the game.
GT Racing: Motor Academy Free+ – MORE INFO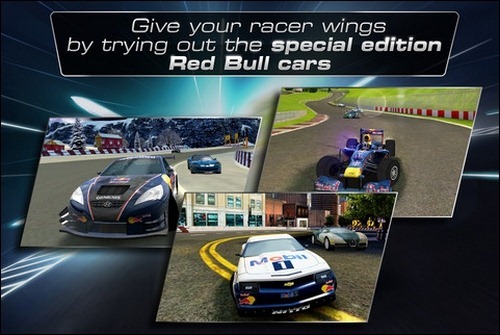 4 new cars are now available in GT Racing: Motor Academy. Update your game and access the Audi RS5, Bentley GT Speed, Citroën Survolt and the McLaren MP4-12C.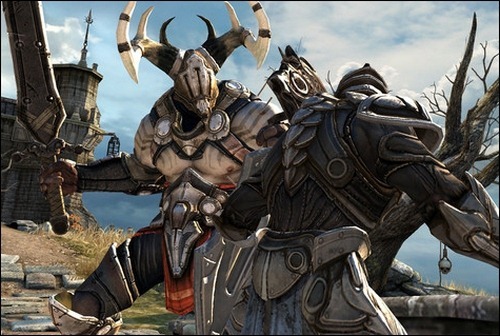 For untold ages, the God King has ruled with an iron fist – his power is incalculable; his followers, legion. Now you must journey to the Dark Citadel to battle his Titans, one by one, until you face the tyrant himself. As it has been for all in your bloodline, this is your birthright – to free your people from an endless legacy of darkness. The immortal can be vanquished – but only if heart, mind, and steel are one.
Stickman Ski Racer – MORE INFO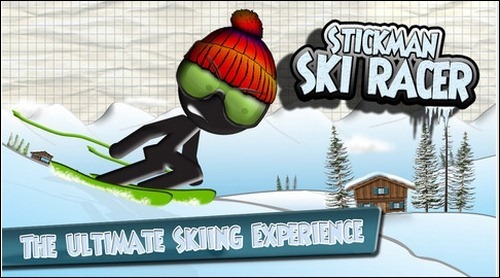 Take your skis and hammer down the most beautiful and most dangerous mountains in the world and experience the amazing feeling of Stickman Ski Racer. Perform insane jumps and stunts while rushing down the hills trying to avoid deadly avalanches, rusty weak bridges or profound abysses.