Here you will find a sizable collection of Valentine Photoshop brushes to prepare for the upcoming celebration.
Right now, we are already in the last week of January, and before we know it, the world will be celebrating the day of the hearts, the Valentine's Day on February 14. Personally, the date may or may not be significant for us, but to others, especially those who are romantically involved, Valentine's day is a very special occasion. Customarily, the day of love is celebrated, with personalized greetings written on a sweet and attractive Valentine's card together with flowers and gifts.
As a designer, there is a great likelihood that as Valentine's Day comes closer, some of your friends and clients might request a customized Valentine's Card. To be able to create such a design in a snap it will come in handy if you already have found a handful of valentine fonts and heart vectors you can use. The icing on the cake is adding some useful Valentine Photoshop brushes to your toolbox, which makes it easy to create a variety of designs related to the celebration of love. Whether it is a poster, a Valentine's card, a valentine wallpaper or a party or wedding invitation, valentine brushes can certainly add an element of love to your designs. Enjoy!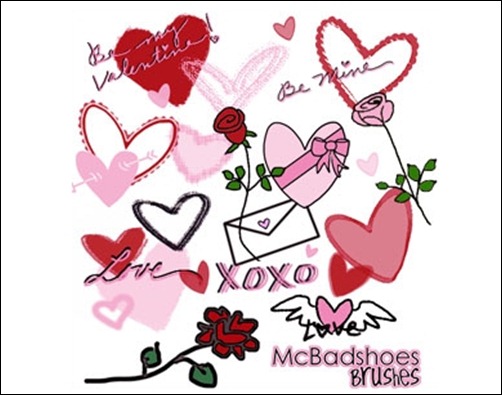 A set composed of 25 Valentine brushes.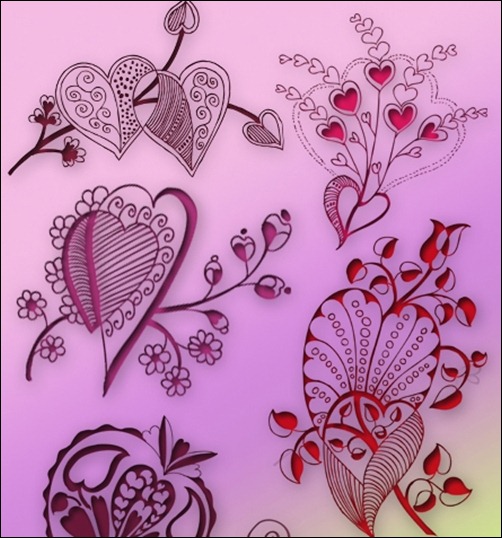 This brush set is a collections of 20 Valentine floral decorative heart brush ( high resolution vector brush).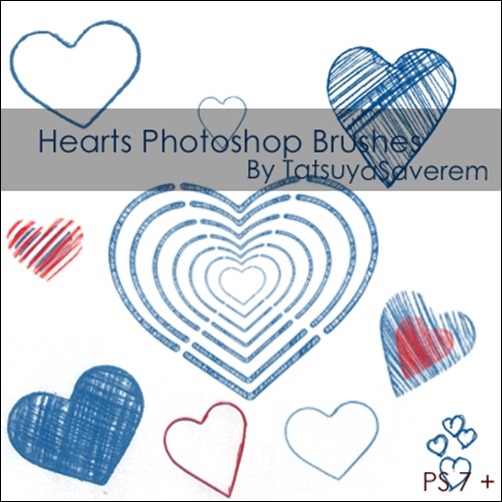 23 or 24 heart brushes all drawn by hand with an ink pen and the help of stencils.
Hearts, ice creams and other doodles fit for Valentine's Day.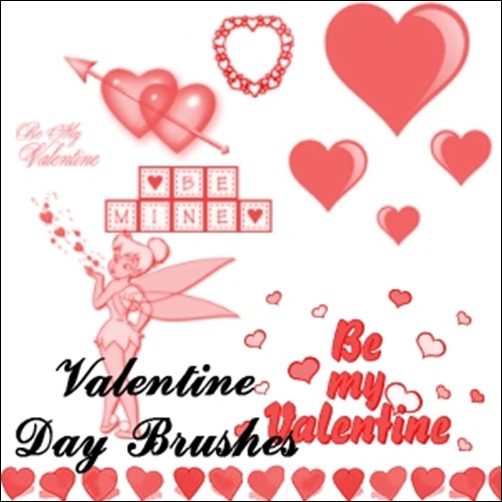 Valentine's day brushes made for Photoshop Cs2 & 3.
This set contains 9 big brushes created in Photoshop 7.0
A set of Photoshop brushes composed of decorative hearts and flowers that you can use to design your own postcards or gift tags not only for Valentines Day but for other occasions as well.
Valentine Brush set consisting of mostly Valentine's day postage, love letters, postcards, envelopes, etc. A few other random Valentine's day brushes are thrown in for good measure. These brushes are medium to fairly large in size.
An assortment of cool Photoshop brushes this Valentine's day.
A set of 11 Hearts brushes done with Apophysis.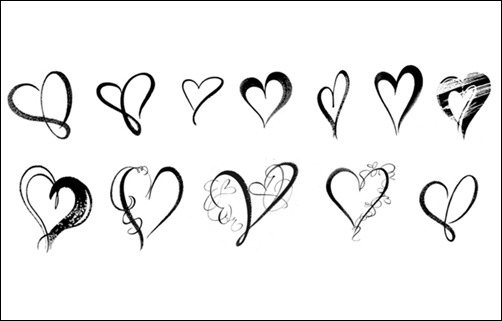 A set of attractive heart brushes.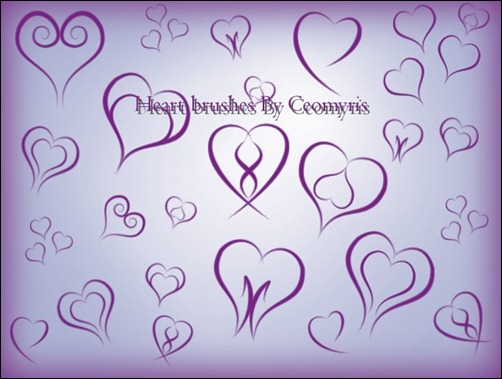 A simple set of Photoshop heart brushes perfect this Valentine's Day.
This set of free Photoshop brushes is composed of 17 medium-resolution images of romantic invitation envelopes.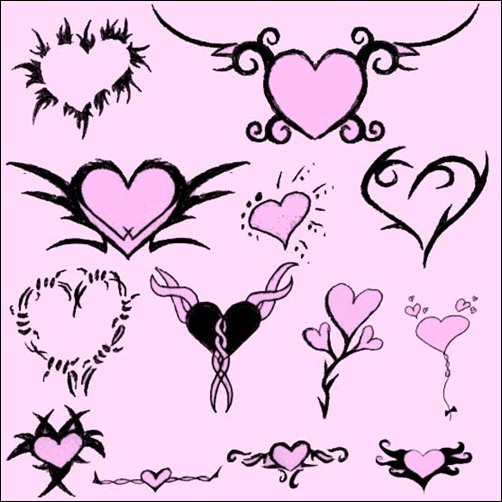 A set of tattoo inspired heart brushes.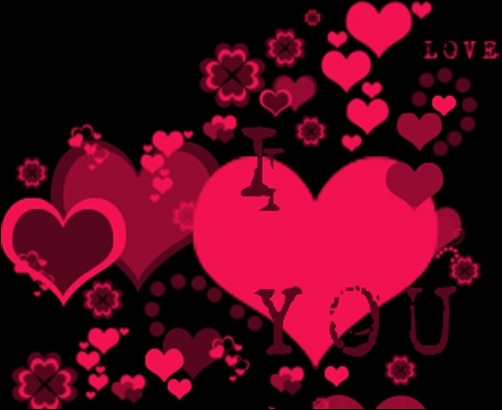 A set consisting of 10 heart brushes.
A set of Photoshop brushes consisting high-resolution valentine clip art images such as hearts, roses, candles, chocolates, gifts, rings and many more. There are a total of  25 valentine clip art Photoshop brushes  in this set with resolution of about 2500 pixels wide.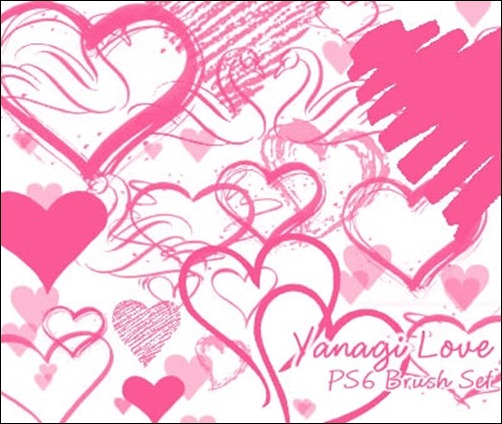 A set of brushes made for PS6+ and CS.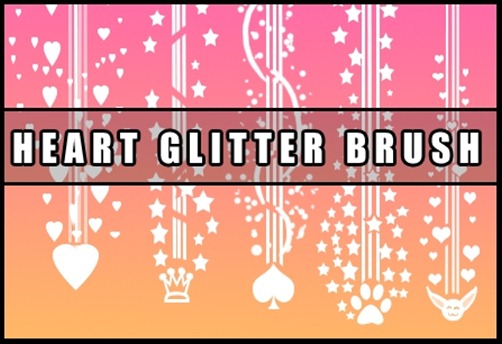 Heart glitter brushes for Valentine graphic design.
Some glowing hearts for your Valentine's Day artwork.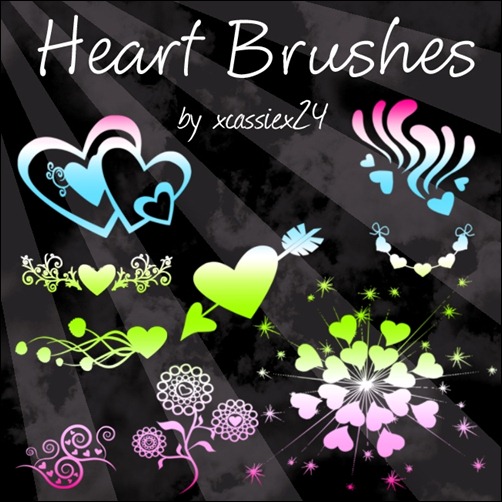 20 Brushes All Together.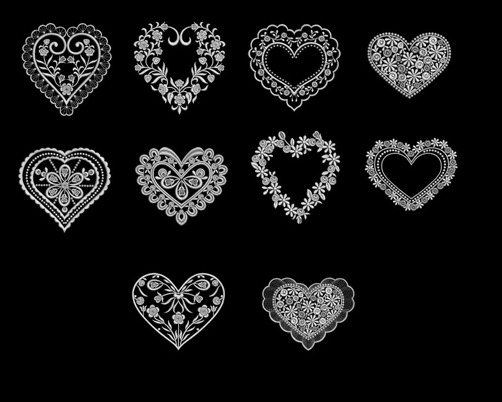 A set of 10 Patchwork Floral Heart brushes.
A set of high-resolution hearts ,cards templates and elegant background brushes .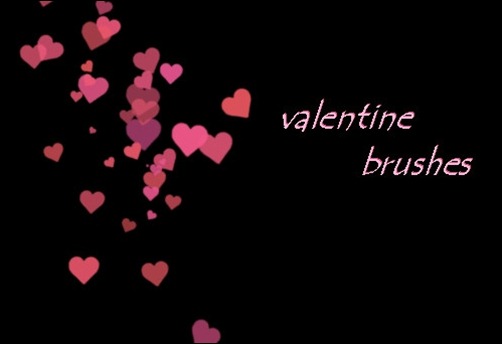 A set of attractive heart brushes for Photoshop.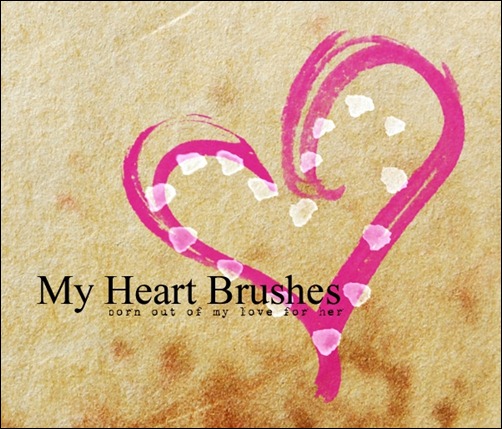 18 Heart Brushes in this set, made using paint brushes.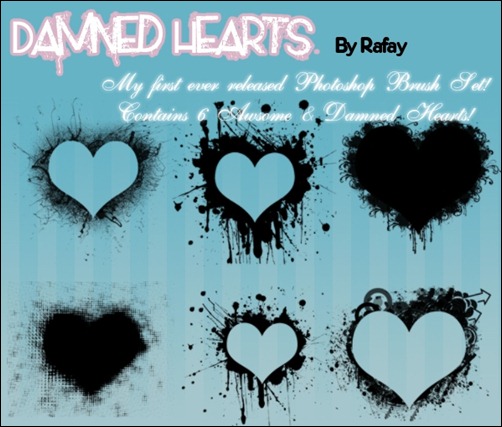 Contains 6 awesome and damned heart brushes!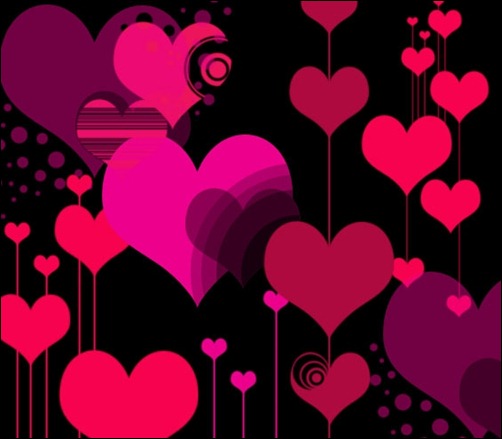 Set of 20 heart/valentine brushes made in PS7.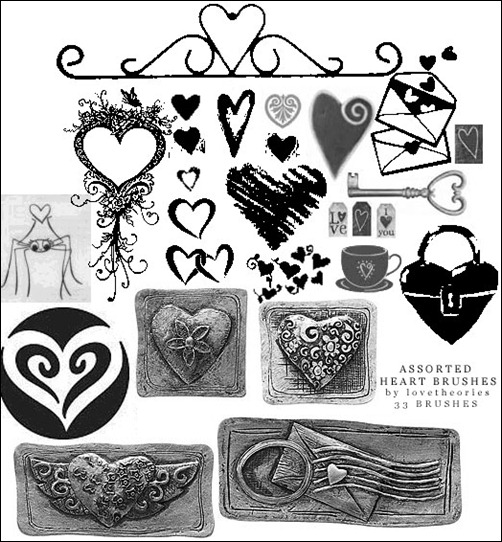 33 Photoshop assorted heart brushes as well as an image pack.
A set of 25 brushes for Photoshop.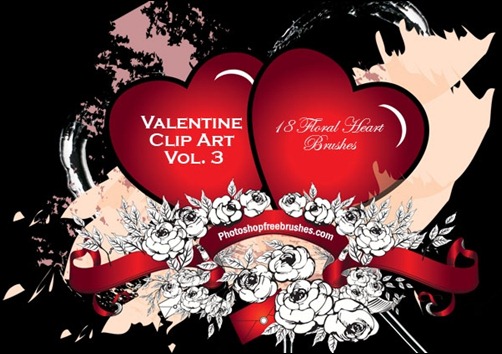 A set is composed of high-resolution images of floral hearts. There are designs with hearts made of flower arrangements or hearts made of floral swirls.
21 hearts brushes for Valentines day.