People silhouette vector sets are great for quickly adding a human touch to a design. Vectors are great design elements because they scale well and therefore you can use the one of the human silhouette vector files for both small icons and large design elements in website backgrounds.
In this article I have collected more than 35 sets of vectors with people silhouettes and it adds up to a huge amount of available design elements you can choose from.
Silhouette vectors showing a businessman in different poses.
Most of these silhouettes are beautiful and hand drawn.
Business Girls Illustration including cityscape and ray light.
There are 24 people silhouettes in this set, specifically girls in retro look. Also available as Adobe Illustrator and vector shapes for Adobe Photoshop CS (CHS).
Silhouettes of street dancers (b-boys, hip-hop, modern dance).
A collection silhouettes of shopping girls for flyers, banners, posters, t-shirt, invitation cards; background, wallpaper; commercial graphics etc.
18 silhouettes of fashion male model. Young men standing in poses like they do on fashion stage, or during walking on runway.  Different clothes, different poses, hand drawn and high quality.
A beautiful collection fashion women silhouettes. Each silhouette of lady hand made with love and designed to the last detail.
New sexy clipart of vectors of girls dancing on pole.
Pole Dance silhouettes for sexy themed designs.
Vector collection sitting woman silhouette for free download.
This free pack includes detailed vector silhouettes of people. Most of them are hand drawn. You may download them and use in your design absolutely free
The pack includes a surfing sequence and some silhouettes of people diving off a boat.
Impressive collection of silhouettes in various positions.
30 vector silhouettes of Rock'n'roll dancers.
This free vector is silhouette images of fan crowd.
Collection vector silhouettes cocktail girls. Used for creating flyers, posters, banners etc.
A full set of senior citizen silhouettes.
A pack containing a wide variety of jumping, flying, falling vector silhouettes of men, women and kins.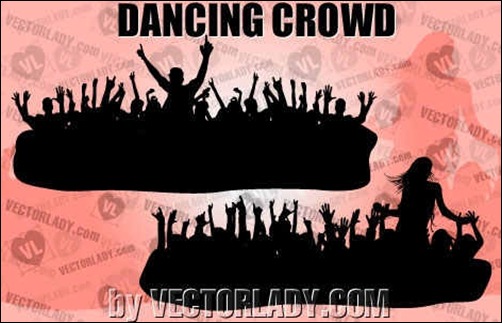 Vector silhouettes of crowd of dancing people.
This freebie vector contain children silhouettes in different variants : childish sports outdoor, jumping children and others.
Clipart of  pop king MJ, his well known dancing poses and movements.
Vector of men lying in different poses.
Clip art of love couple silhouettes. Free for commercial used.
A pack of travel theme silhouettes.

There are a total of 32 people silhouettes in this set featuring male people or men in business clothing. Licensed as Creative Commons Attribution-Share Alike 3.0 and available in vector EPS format.
Mother and Father with children, parents playing with there children, walking with children hand in hand, with small babies, etc.
Free vector silhouettes of common people.
Silhouettes of people in graduation hat.
Vector pack of men's silhouettes in 18th century style clothing.
Cool vector silhouettes of sexy thin girls.
Different silhouettes of people trying to speak with God.
This freebie vector contain children silhouettes in different variants : childish sports outdoor, jumping children and other.
A vector pack containing people posing in side view.
Sports people silhouette free vector.
Silhouettes of disabled people in wheelchairs, on crutches, elderly people with sticks and on stilts.
24 businesswoman silhouette vectors.
Silhouettes of people cleaning.