Oftentimes, photographers are confronted with the need to enhance or otherwise improve the quality of their images but not all of them have the right skills to bring about the changes that they want to see on their photos. Luckily, we can gain access to some of the free tutorials in the web that teach photographers, especially the amateurs, how to get rid of flaws and imperfections on photographs using Photoshop.
In this article, we are showcasing some of the great photo retouching tutorials that you can learn from to take your photography skill to a higher level. Whether it is removal of blemishes, dark spots, wrinkles or the adding of makeups, or the changing of the color of the hair, teeth, eyes etc., you will find how to go along with them in this post.
You will definitely learn, from some of the professional photographers as they share their knowledge for free. If you don't want to enhance photos manually however, don't worry as you can automate the process by using actions in Photoshop. Either way, try to take note of these awesome resources to further your craft. Enjoy!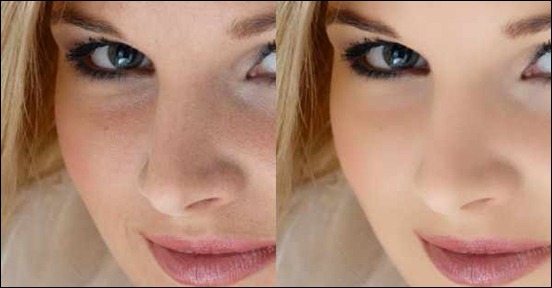 Airbrush skin like a pro. In this Photoshop retouching tutorial, you'll learn how to retouch skin like the professionals. Find out how to make skin look healthy without looking plastic or blurred.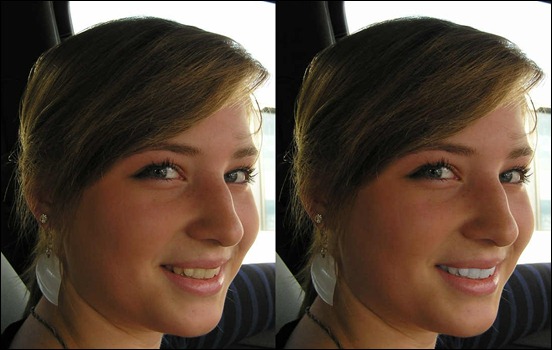 Learn how to whiten teeth for a flashy and more beautiful smile.

This tutorials demonstrates how to take roughly 10 years off of a middle-aged male subject.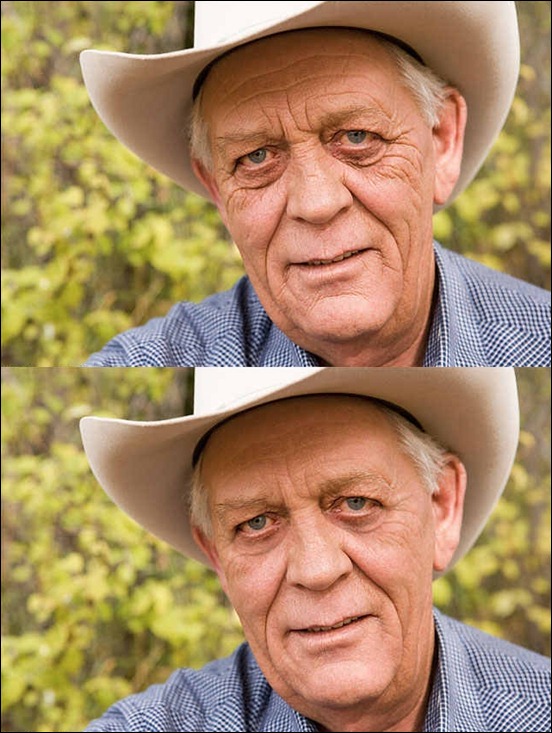 In this tutorial, we'll look at the Healing Brush, by far the best photo retouching tool in all of Photoshop, and how we can use it to easily reduce distracting skin wrinkles in an image.
Learn how to enhance the overall look of the photo in this tutorial.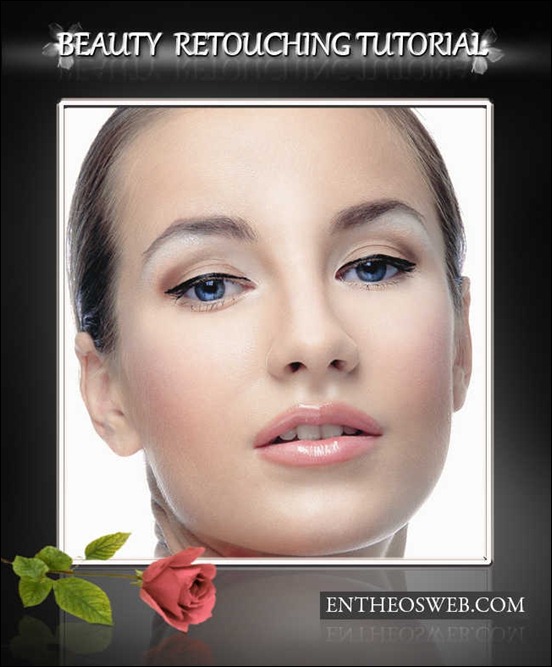 In this tutorial you will learn how to make a glamour retouch for a model portrait in Photoshop. You'll learn a new method to create a great look for natural skin without using any extra plugins.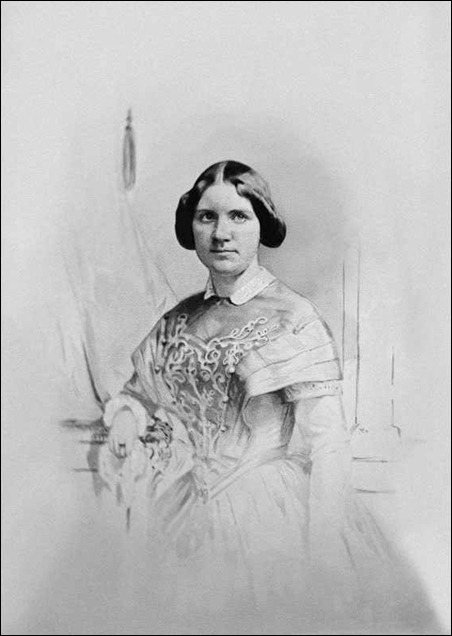 In this tutorial you will learn how to repair cracks, scratches, and spots so this photo of the Swedish Nightingale, Jenny Lind, looks just like new. Its purposely avoided using some of the quick fix tools such as the healing brush so that you can gain an understanding of the basics of photo restoration.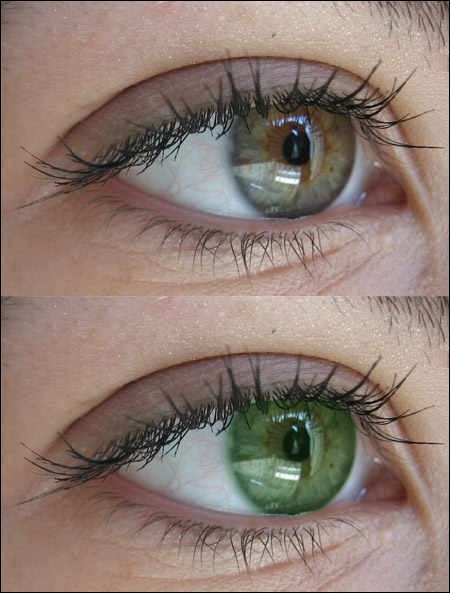 Have you ever wanted to see what you look like with different color eyes. Well this is the Photoshop tutorial for you. In this tutorial, we'll go through a very easy process of changing the color of the eyes to whichever color you want.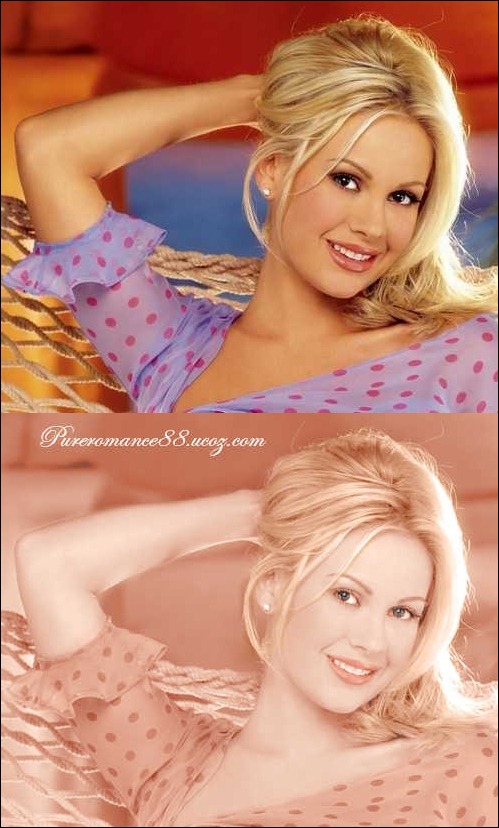 Learn how to transform your photo into something sweet and romantic in this tutorial.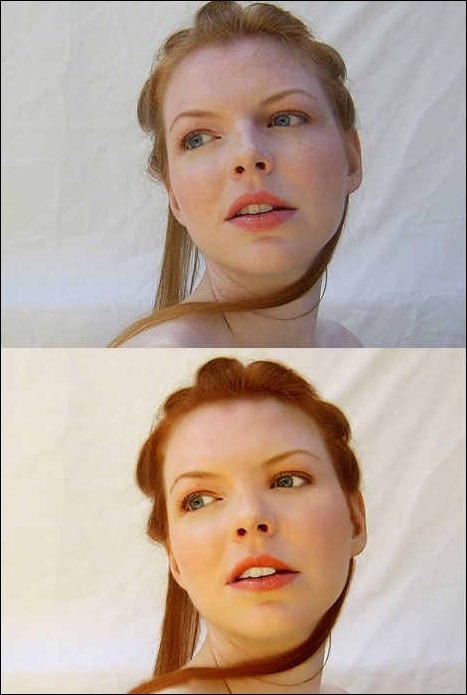 Learn how to apply makeup or makeover on your photos in this tutorial.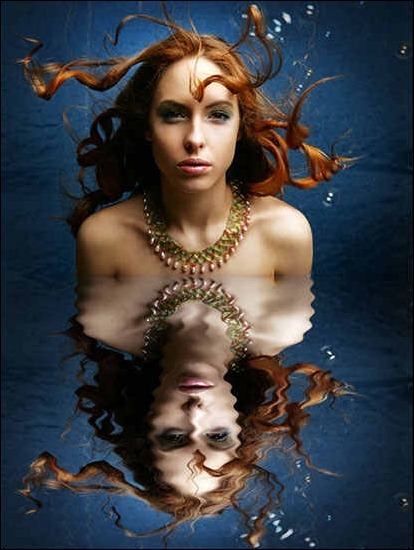 In this Photoshop photo effects tutorial, we're going to learn how to easily add a realistic water reflection to any photo. It's a very easy effect to create and you can add it to any photo you like, although it tends to work best with images that don't already contain water in them.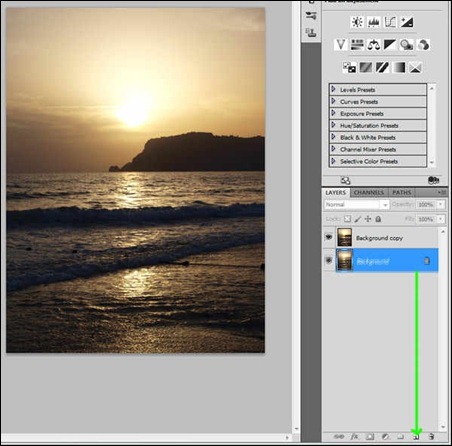 In this retouching tutorial we're going to look at making Photoshop work for us in a way that wasn't entirely intended, skipping the default sharpening tools and using the often under-utilised High Pass filter to create a completely independent and editable sharpening layer.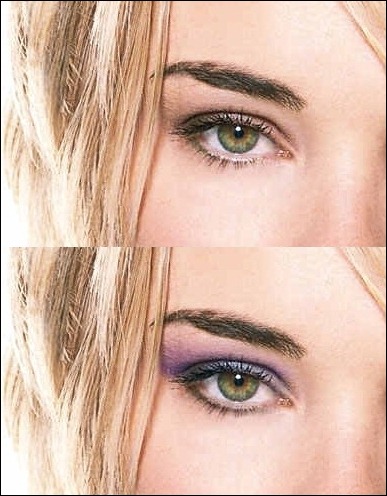 This photoshop tutorial will show you how you can add eyeshadow, eyeliner and mascara to any model easily with Photoshop CS.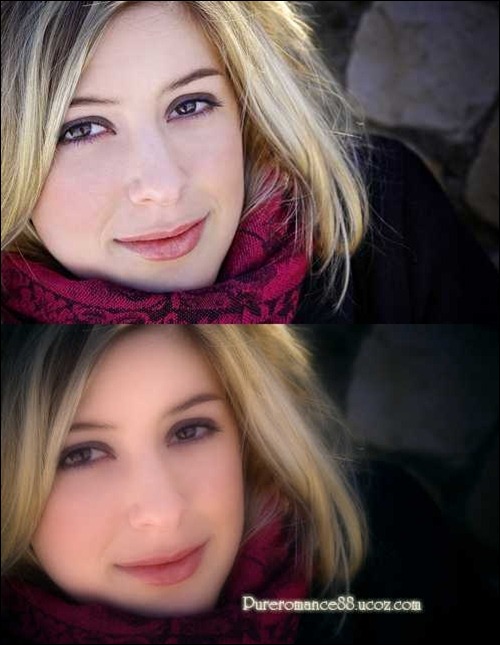 With few simple steps your pic can get a special  effect like its in a movie scene. We will create a soft , dreamy  effect on the face also make it  stand out with warm color from the background darkened.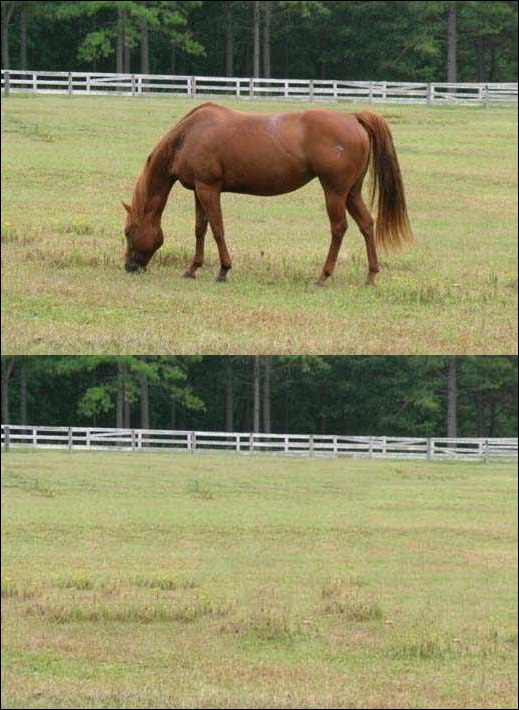 Learn how to remove the horse from the canvas miraculously and you will see it with your naked eyes.This work was previously done by using lot of other tools like healing brush, patch tool or stamp tool but content aware option has done a great job to do this.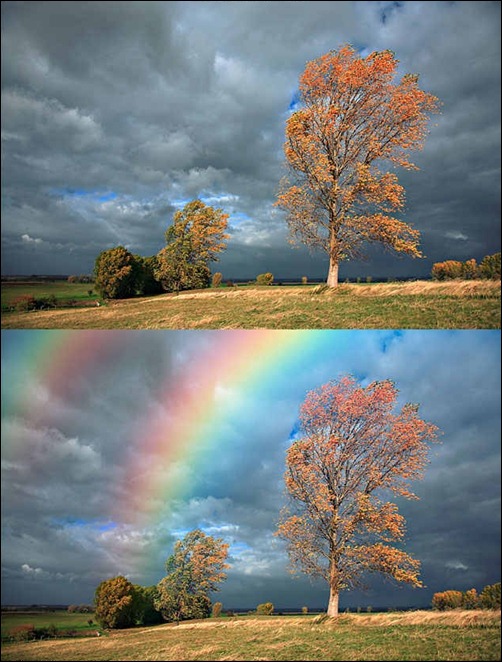 In this Photoshop Effects tutorial, you will learn how to easily add a rainbow, and even a double rainbow, to a photo! As you'll see, Photoshop ships with a ready-made rainbow gradient to use. We'll learn where to find it and how to load it in. We'll also learn how to flip the order of the colors in a gradient, which we'll need to do to create a more realistic double rainbow effect.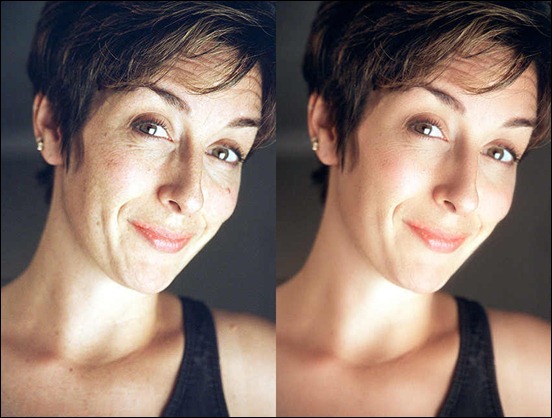 In this tutorial, you will learn how to repair some image noise from a low-quality shot.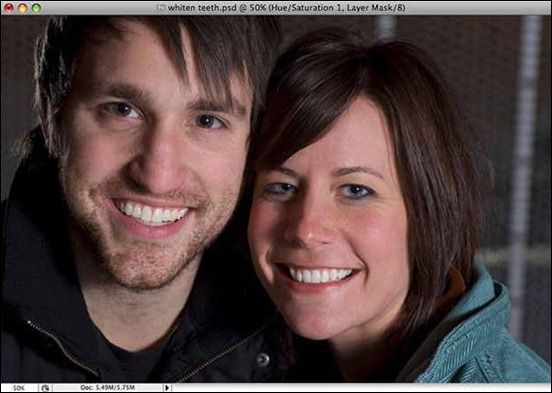 In this Photo Retouching tutorial, you'll learn how to make teeth whiter and brighter using a Hue/Saturation adjustment layer, a brush and a layer mask.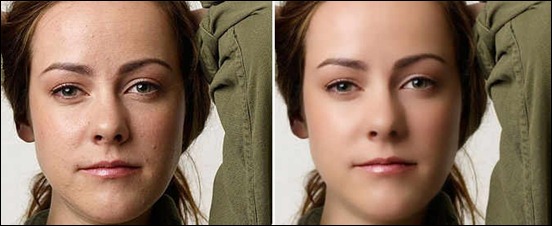 In this tutorial you will learn 2 ways of retouching the skin of your models. A more realistic technique is using the spot healing brush. Use this technique is you want to keep the texture of the skin.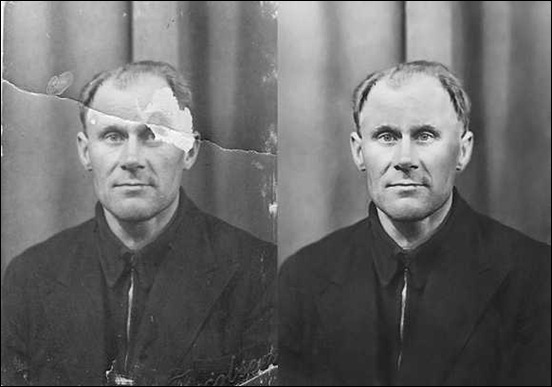 In this tutorial, we'll take an in-depth look at restoring an old torn photograph. Restoring old family photos is something that you can do for your relatives and bring tears to their eyes, and yes this is a service you can offer to clients as well. Let's take a look at a professional workflow for restoring old photographs to their former glory.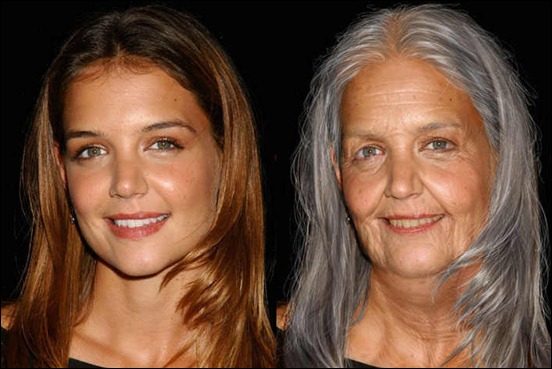 Here's a little tutorial showing you how to go about aging a woman's face in Photoshop.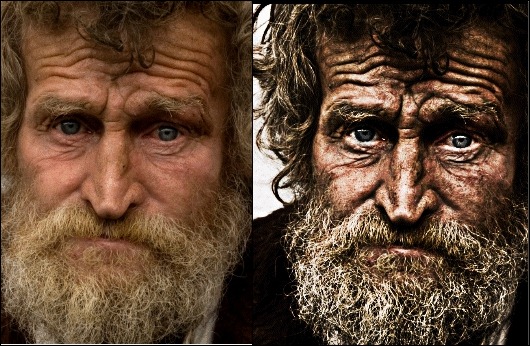 This tutorial will teach you how to add a dramatic, gritty, bronzed effect to your images.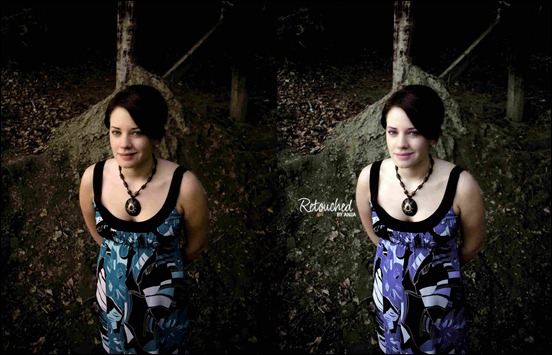 This tutorial will show you how to apply digital makeup and additionally, how to change the eye color, smooth the skin texture of a model and enhance the image.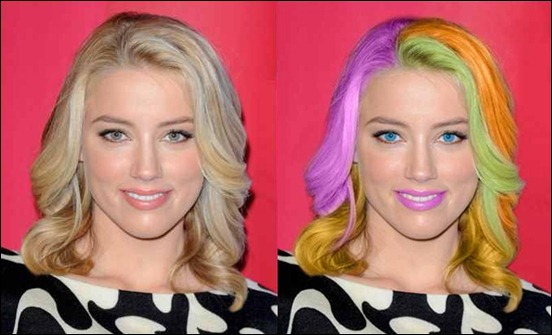 In this tutorial, you will learn how to change the color of the hair, lips and eyes of a person's image. That's it. You will be able to learn how to transform a dull photo into something funky, cool and glamorous in a very simple method. If you have not get your feet wet in Photoshop ever since, don't worry because this tutorial is very easy.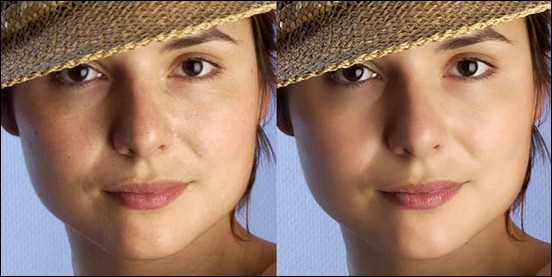 This tutorial will teach you how to remove facial blemishes and dark spots in a photo.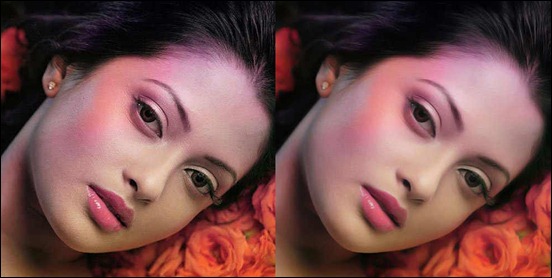 This tutorial will teach you how you can quickly and effectively modify an image where too much makeup's were applied making the skin look fake.
Learn how to come up with a beautiful and natural looking image in this tutorial.
This tutorial will you how to effectively use gradients and adjustment layers together to selectively edit parts of your landscape photos.
These retouching tutorial cover things like: face cleaning, light correction, eyes enhancement, digital makeup, exposure correction, color correction and body structure enhancement.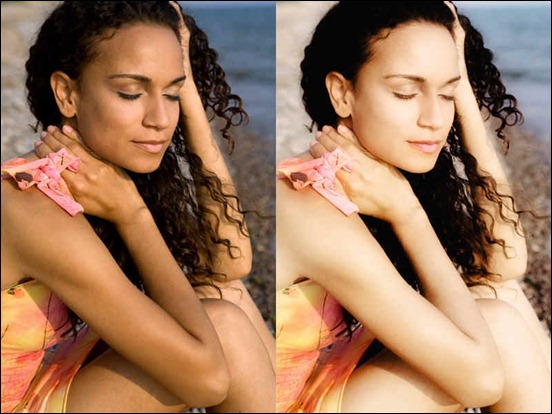 This tutorials will teach you how to change dark skin tone to something lighter.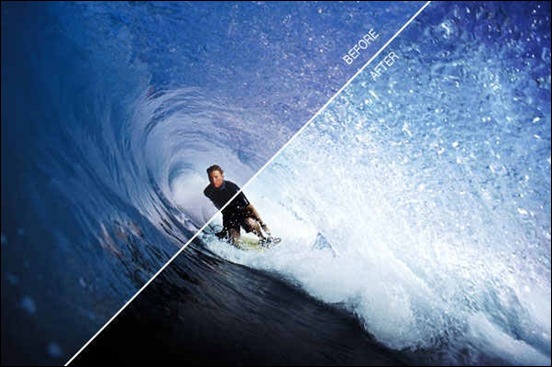 Learn how to enhance an otherwise badly captured photo with this tutorial.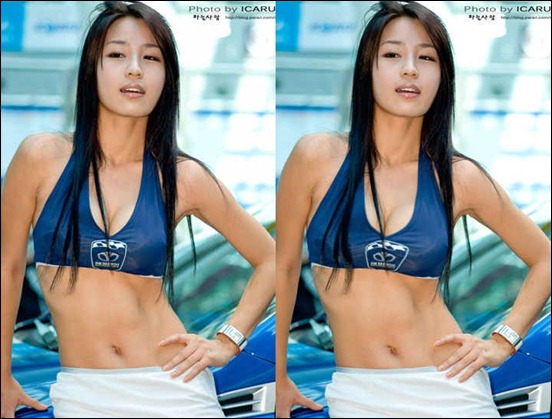 Learn how to increase the breast size of the subject on your photo.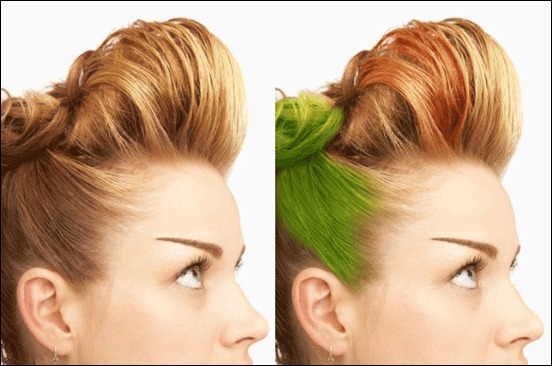 Learn how to change the color of the hair in this tutorial.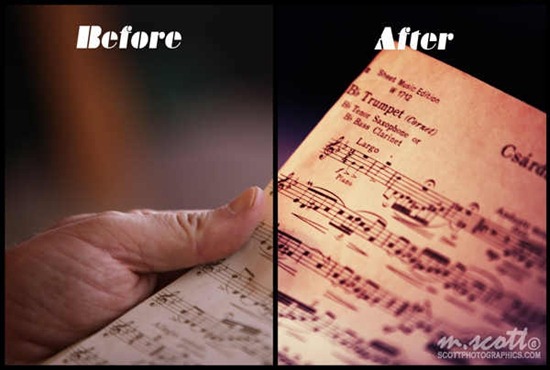 The Lomo-Effect on photographs is used frequently to provide an old photograph feel or simply a color manipulation. That is what you will learn from this tutorial.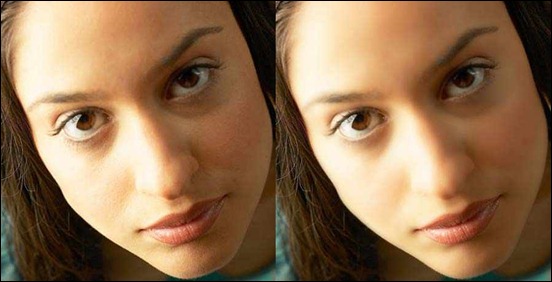 This tutorial will show you how to create and apply smooth face effect on any face. You can see this effect on some models, in many magazines,on cd cover.