Lately, Pinterest has been making news on the web as it claimed a record as the fastest growing social networking site. Why Pinterest enjoys a great acceptance and following on the web is primarily because of its simple yet powerful interface that works great in structuring work, ideas, inspiration etc. and at the same time build an online portfolio of curated pictures and resources all over the web. Pinterest provide a convenient and visual way for users to see, repin and comment on other users collections and pins and the pleasure of doing this is what makes Pinterest so viral.
Indeed, Pinterest's popularity has attracted the attention of world's leading browsers that many of them are developing extensions which are specially intended to make your Pinterest usage a truly enjoyable and comfortable experience. One of the leaders in pampering Pinterest users is the world's leading search engine Google. Through its browser app, Google Chrome, it offers a number of extensions to take your Pinterest enjoyment to new heights. This article, you will show you some of the great Pinterest Google Chrome extensions that you can leverage so that you will be able to use Pinterest pinboard service real nice and easy. Enjoy!
Easypinner is allows you to share images in the easiest way possible in Pinterest.  A pinterest button appears when you move your mouse over image on the web.
As the name suggests, Quick Pinterest helps you pin images right on pinboards in an easy and straightforward method. All you have to do is to right-click of the image and select you board the image to be pinned.
This Google Chrome extension allows you to send images to your pinboards from any website and pin to alternative pinboard which includes MikeLike.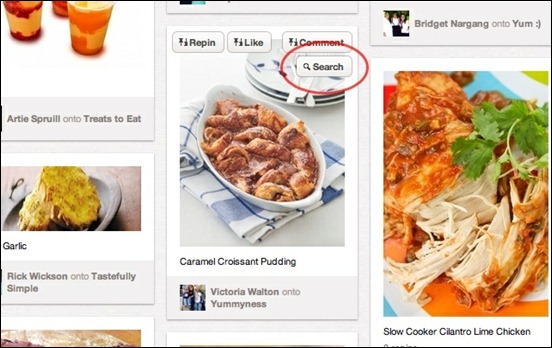 Pin search taps the power of Google Image search engine to find interesting pictures on the internet to be pinned on your pinboards. It allows you to find the websites where pictures come from, the related pictures, the authors or the photographers or the designers of the images that you see.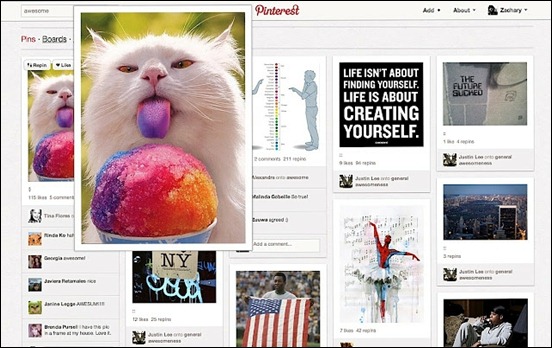 Pinterest Pro allows you to pin and view  items easily. All you have to do is to right click on the image, and click  "Pin to Pinterest" to instantly pin from anywhere on the web. Also, once you hover pins of Pinterest, the object will instantly zoom without clicking it at all. By clicking the Pinterest icon in your toolbar to see a random list of popular pins.
With Pinterest Pin it Button, sending images from websites to your pinboards has never been easy as before. Also just like the official Pinterest pin button it also shows the pin count for each page as you surf around the web.
Shotpin allows you to capture screenshots of web pages fast and easy and sharing it on Pinterest.
Screen 2 Pin allows you to add screenshots to Pinterest via url2pin.it
Pinterest Image expander works by zooming the image to a more manageable size. The image loads in-line instead of popping out. Also, Pinterest Image expander makes it easy for you to re-pin. There's no need for you to click on the image as it is automatically enlarged once you hover for more than one second.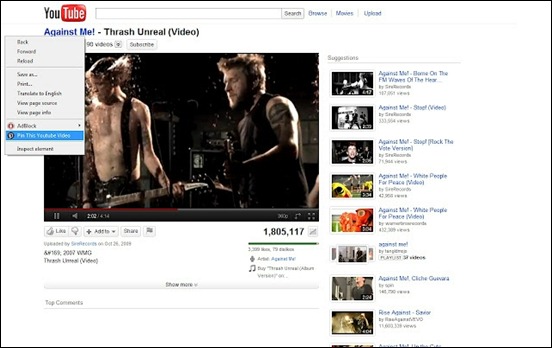 This Chrome extension works by pinning the object without necessarily going to your Pinterest profile page. All you have to do is to right click on the image and pin in immediately. It also support YouTube video posting.