If you love to collect photos, perhaps you also love to keep them safe and organized for future viewing. To make that happen, you need to have a photo album where you can arrange lots of photos. Indeed, that has been an old practice usually applied on printed photos, but it is also very applicable now that photos are usually shot, stored and viewed in digital format.
With the mobile trend in computing, continues to catch fire, as a result of iPad's popularity, it is not surprising that more and more photo enthusiasts want to store, display or otherwise make accessible their digital portfolio on Apple's tablets. The great way to do it is through the use of album apps for iPad and some of these useful apps are found in this article. With an album app, you can manage, arrange and present lots of photos in an easy and organized fashion. Also, you will find photo frame apps that you can use to add cool frames and borders to better enhance your photos. Another great solution for making your photos available in a cool way is to build a photography website or portfolio. Please help us spread this article if you find it helpful.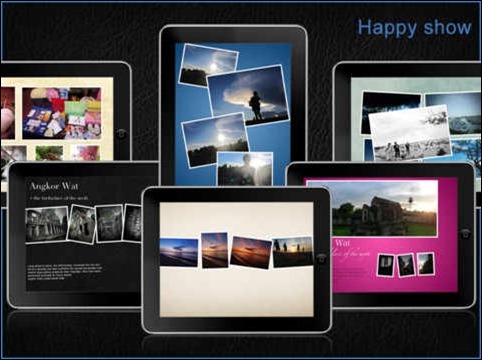 Happy Show is a great photo album. You can easily create your own album in your own style with Happy Show. You can write a text memo on the back of a photo, just like the old album. You can also record a voice memo for a photo. You can show the album to you friend as a slide show. You can share the shows with your friends on Facebook and twitter. You can even download shows from your friend's iPad through WiFi. Get it now, may Happy Show bring you more happiness!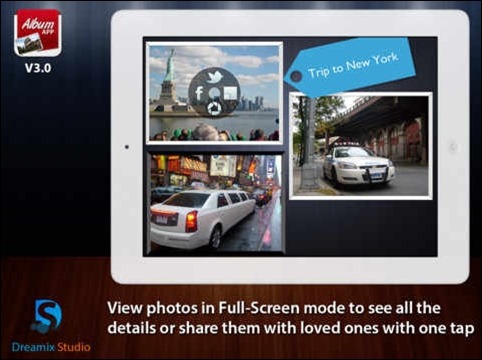 Album App is an iPad app designed to create full featured digital albums. It gives you full control again and takes away the "unconnected" feeling you have creating an album with your PC mouse.
In a matter of minutes you can create a complete album, or work at it for hours. Use your fingers to place, rotate and scale photos on your couch on a rainy night, or while sitting outside just relaxing. Done with the album, show it within seconds in the view mode or put it online on you Facebook wall or Twitter account.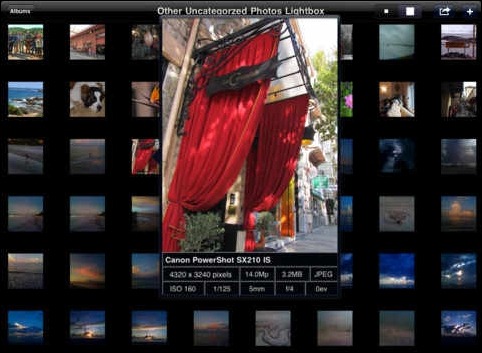 Your Libraries, your Albums, your photos, your way! Photo Management without photo duplication. Easily capture your existing "Photos Library" photos, import them into your own Libraries and Albums, sort them by date, title, star ratings, file name, or manually. Then export your Libraries, Albums and organized Photos back to your computer if you want using iTunes File Sharing. Photo Shack Pro is the iPad Photo Management App you've been waiting for! Ranked #1 Photography App on iTunes, it is the perfect iPad photo management companion for the avid or professional photographer!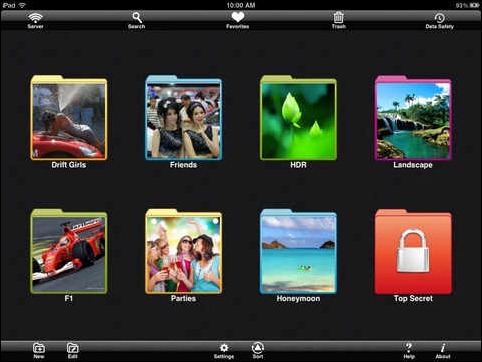 Do you have troubles for managing thousands of photos and videos? Do you have any private photos or videos? Are you looking for a photo portfolio app? Photo Manager Pro is exactly you are looking for.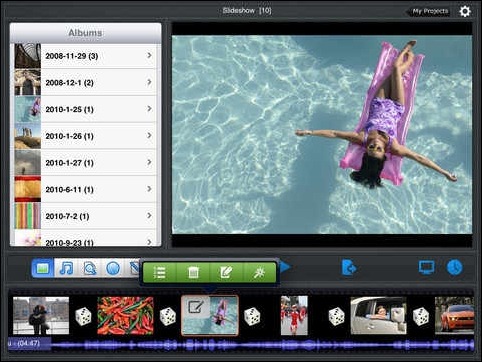 Want to show your photos in a different way? Download this App and it turns your photos and music into fantastic slideshow in minutes on your iPad. It also exports to HD videos for sharing on YouTube, Facebook or plays on an even bigger screen — your HDTV. Photo Slideshow Director is a HD photo slideshow app that lets you use your iPad to organize your digital photos from camera roll, picasa web albums,Facebook photo albums, Flickr photo sets and create eye-catching slideshow in minutes. It's an idea tool for you to share your great shots with family and friends on big screen HDTV with iPad, it is also a great software for you to present your business photos quickly and easily.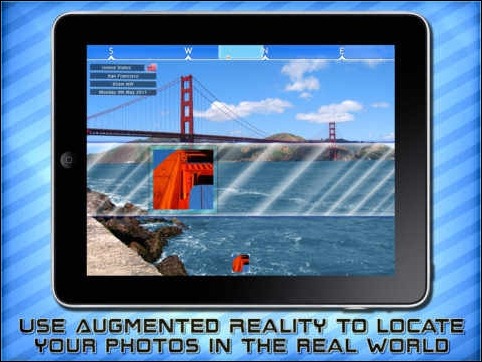 AR Album is a sleek, elegant, cool and high tech way to organize and view your GPS tagged photos using amongst other things, Augmented Reality. For the photographic traveller or explorer this app is a beautiful, informative and essential viewer of your travel photos. You can browse your own photos simply and easily by location or let your family and friends explore your travels at their own pace while learning more about the places you've visited.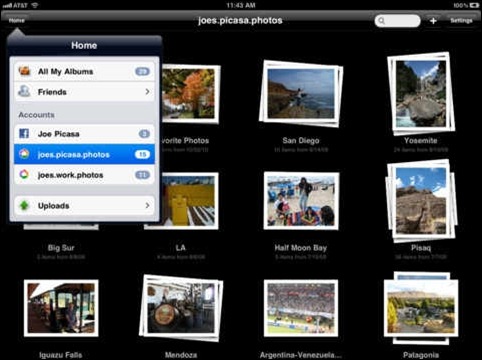 Enjoy the highest rated and most popular Picasa viewer, uploader, and manager available on iTunes. Web Albums App brings you quick and easy access to your entire Picasa online library to your fingertips. Web Albums App is also compatible with your Google+ albums and streams your photos and videos to your Apple TV from your iPad via AirPlay.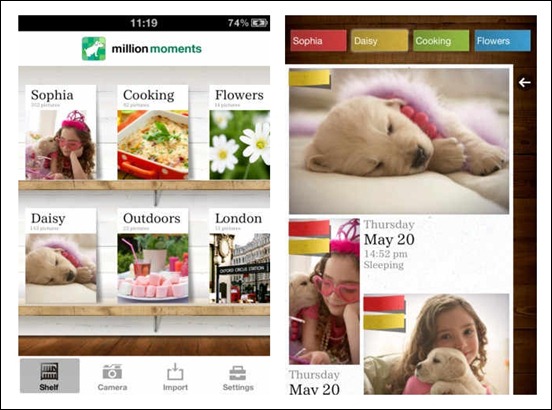 The million moments application makes it easy to create elegantly laid out albums of your cherished pictures with just a few taps. Give your years of pictures—your growing children, your travels, your favorite moments—a sophisticated presentation. No expertise required!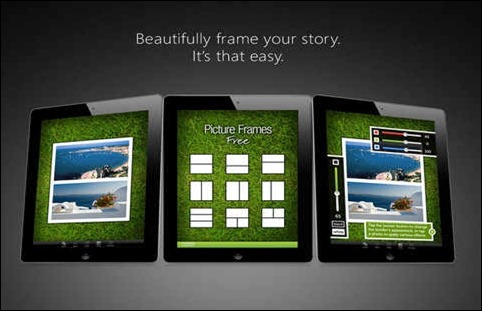 Picture Frames Free lets you get photographically creative. Combine multiple photos into beautiful frames then share with others. This app is really easy to use and doesn't cost you a thing. You have those wonderful wedding and honeymoon pictures. There are so many great ones! You've been planning to send them to all your friends and relatives one at a time. Yawn. Boring!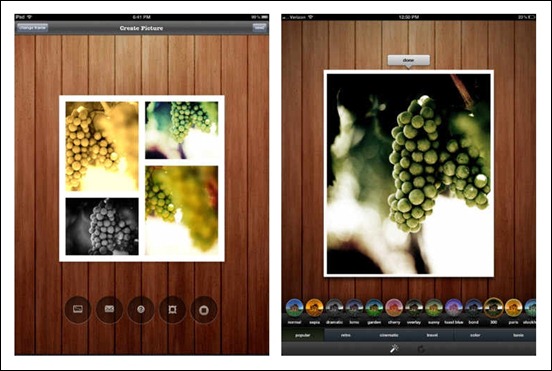 Create unique and beautiful framed compositions by selecting a theme and a frame layout. Arrange your photos into the frames, pinch to zoom and swipe to get the perfect composition, apply beautiful effects to each individual photo, and change the size of the frame for the perfect look.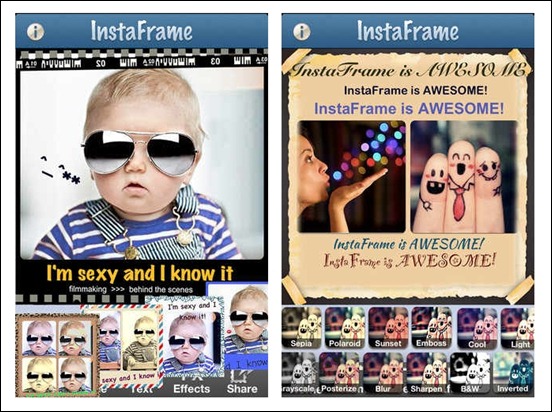 Use Instaframe to frame your photos and post to Instagram! Instaframe helps you combine multiple sized photos into one beautiful framed photo, and allow you easily add words on your photos.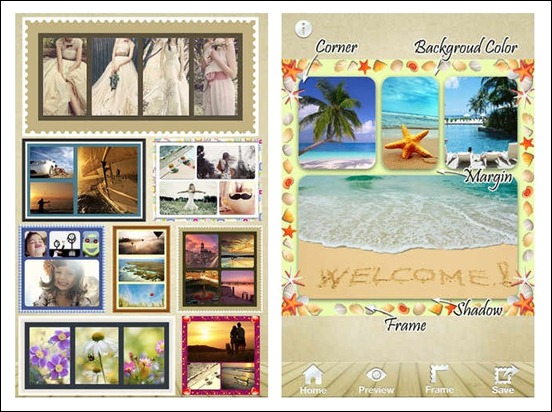 FrameUrLife helps you combine multiple photos into frames, With 48 fully adjustable frames, rounded corners, photo effects, plenty of beautiful frames and an easy color picker, can frame all the special moments in your life and share them with your friends and family.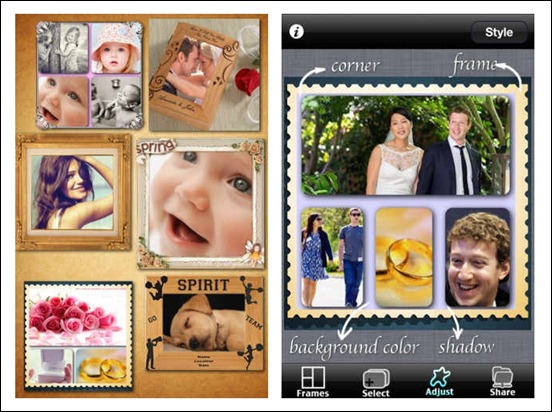 Photo Frames HD Pro helps you combine multiple photos into amazing looking frames and share them with your friends and family via Facebook, Email, Instagram, Twitter, Flickr and Tumblr.
It has all the features you could want and more. You'll never want to use another frame app after using Picture Frames! Stitch multiple photos into single one. Share it via instagram, Twitter and Tumblr. Choose one layout with specific ratio. Place photos to each frame of the layout. A beautiful photo collage comes out. It's very easy. Then save it or share to your friends via instagram, Twitter.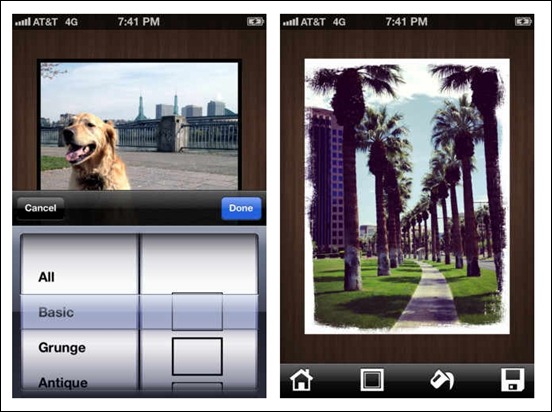 Photo framing the way it should be. Clean and simple. Photo Borders stripped away the noise and left only what was needed. Great designs and seamless interaction. Just pick a photo. Pick a frame. Assign a color and Export. That's it, that's all.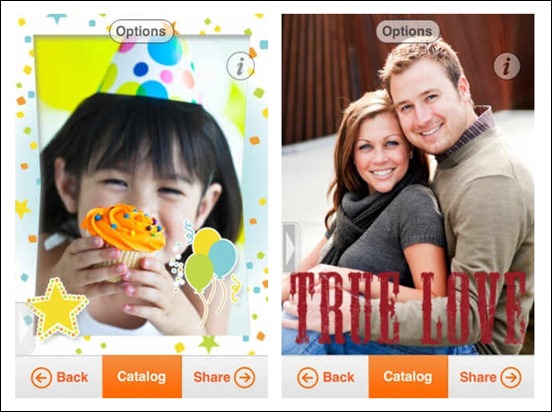 Snap photos and make them memorable with stickers, swipes, captions, and frames. Share them and get instant feedback!