Nowadays, taking beautiful photos cannot only be done using high-end cameras but by mobile devices as well, and this is true especially to iPhones. With lots of iPhone photography apps, you can produce interesting photos using photo editing effects with only a number of touch strokes. That is the beauty of apps courtesy of some developers who have an eye for photography.
Here in this article, we are showcasing a number of high-quality iphone apps for photography that you can use not only to enhance the look of your photographs but also to organize and manage your collection. Aside from the apps for photo editing and effects, you can also find some fun, lighthearted and artistic apps to add up to your awesome cache of tools. If you like this article, please share it to your friends. We will also be happy to hear your thoughts and additions to this showcase. If you want to keep browsing for interesting and useful apps you will find more amazing apps on splashmagazine.com. Enjoy!
Photo Sharing iPhone Apps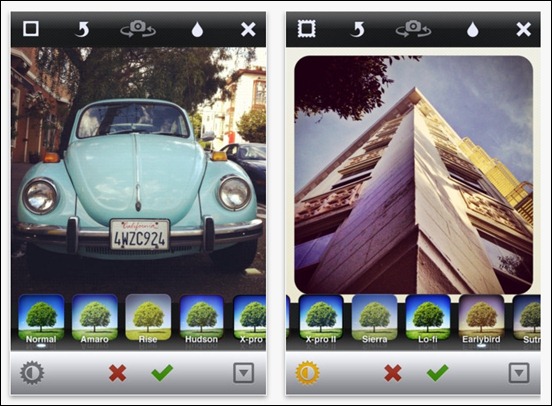 Isntagram is an open source photo sharing app that lets you take a photo, apply a digital filter on it, and share it different social networking sites including Instagram's own. One of the special features of Instagram is capturing a photo in a square shape as opposed to 4:3 aspect ration typically used by mobile device cameras.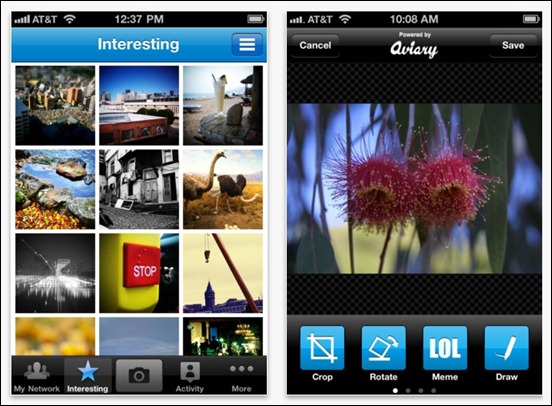 Picplz lets you style your photos with free photo effects and quickly share them with your friends and followers. Use picplz to share photos on your favorite blog, Twitter, or Facebook. Its photo editing system features Crop, Rotate, Meme, Draw, Brightness, Contrast, Saturation, Colors, Text, Redeye, Blemish, Whiten, Blur, Sharpen, and Flip. All the editing tools are provided using the fantastic photo technology from Aviary. Photo editing available on iOS 4.3 and up.
Share all of your important moments in a simple, private journal – beautiful photos, short videos, your thoughts, the music you're listening to, where you are, who you're with, and when you wake and when you sleep. For those of you that like to share on public networks, you can instantly share any moment to Facebook, Twitter, Foursquare, or Tumblr too.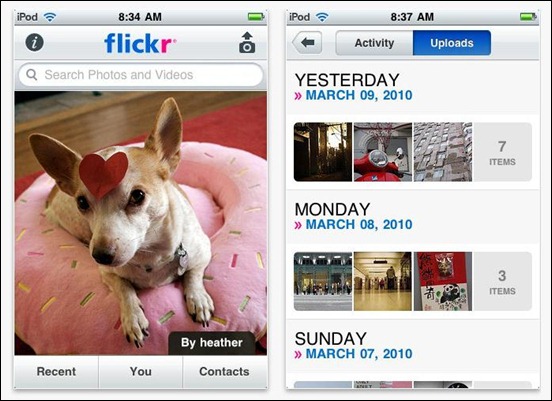 Flickr for the iPhone enables photo-sharing on the go – from your phone, to the world. All you have to do is shoot, upload and share photos & videos with option to Geo-tag your images or add them to a set right away. You can also see recent photo activities from your friends and family and search and view photos by contact and make comments or mark them as favorites. Truly it has the power to make you explore the world, from the Flickr community in other parts of the earth- by subject, people, or places.
Real-time picture chatting is finally available on iPhone! Snapchat is the fastest way to share a moment with friends. With Snapchat you control how long your friends can view your message –
simply set the timer up to ten seconds and send. They'll have that long to view your message and then it disappears forever. Also, it lets you know if they take a screenshot! Build relationships, collect points, and view your best friends. Snapchat is instantly fun and insanely playful. Show your friends how clever you can be and enjoy the lightness of being!
iPhone Apps for Photo Editing Effects
Digital photography never looked so analog. The Hipstamatic brings back the look, feel, unpredictable beauty, and fun of plastic toy cameras of the past! The Hipstamatic keeps the the quirks of shooting old school but gives you the ability to swap lenses, film, and flash settings all with the swipe of a finger.
Rock out your photos! Pic Grunger makes your pictures look as if they were hanging on the wall of a rock club for years. Choose from 11 different grunge effects, seven textures and 6 color styles to apply to any picture taken from your camera or stored on your device. Simply select a photo, and then choose one of the listed grunge effects. Once you have chosen an effect you can edit the photo by changing the color style, border, texture or effect strength. When you are ready you can easily save the grunged picture back to your device or share via Facebook, Flickr, Twitter and email.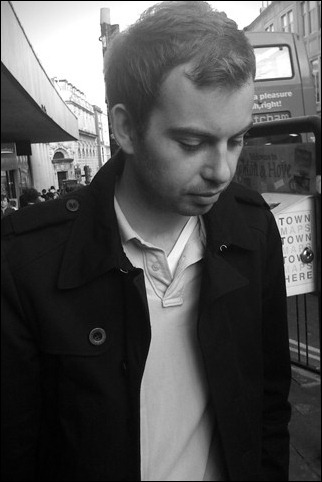 Shoot black and white pictures with your iPhone and Vintage Black & White.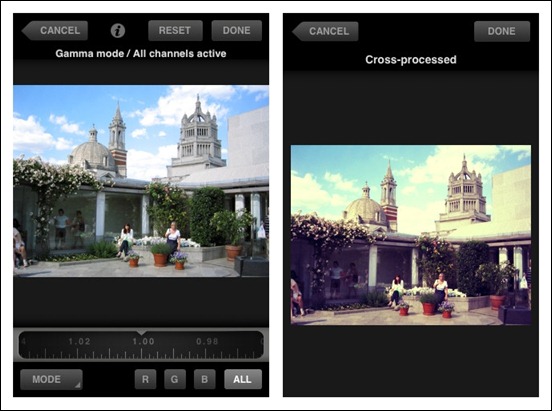 Mill Colour allows you to alter any image with the precision and subtlety of professionals and has been specifically developed by our expert team of Colourists based on extensive experience in commercials, feature film and television. Mill Colour emulates primary grading techniques used in a high-end digital suite; instead of applying and manipulating a filter to fit an image, our app allows you to adapt and refine the source image to achieve the look and feel you want.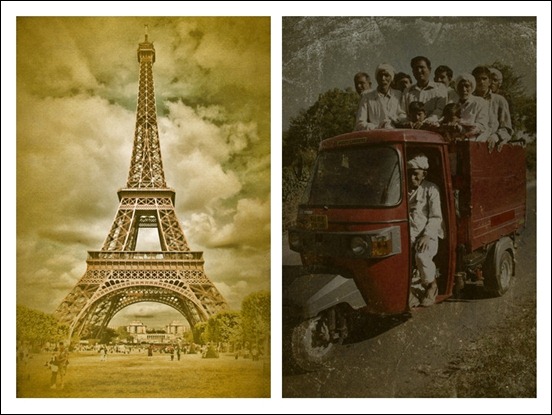 Vintage Scene is the best special effects software for photography enthusiasts, turning a new or recent photo into an old photo, one that looks like it was taken many years ago. This unique algorithm automatically combines several classic effects: sepia tone, grain, darkened edges, distressed paper, along with the look of fade that with time has left behind an image with only bright blacks and darkening whites. Vintage Scene is easy to use but gives the user control to change each component for a unique look on each photo.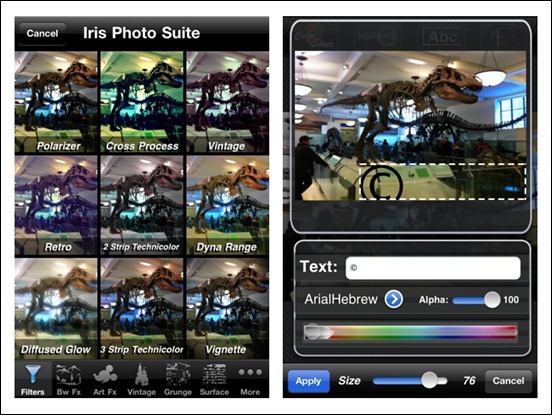 Iris provides iPhoneography enthusiasts with a complete set of tools to quickly add life and emotions into their images. It offers complete set of tools needed to edit your images on the go. From filters and textures, to histograms and layers; it has something for everyone! Iris offers over 72 filters and textures to add life into your images on click of a button, Complete Histogram controls, shadows/highlights correction, horizon correction, color balance adjustment, complete layers and masking controls.
ColorSplash lets you quickly and easily give photos a dramatic look by converting them to black and white, while keeping your chosen details in color. This effect draws the viewers' attention to the colored areas, creating striking images.
MonoPhix is the ultimate vintage black & white app which packs power and a huge feature set in an incredibly easy to use package. MonoPhix is the only app that allows total control over the intensity of the dark and light tones in your image, allowing ultimate contrast variations. This is accompanied by two types of highly adjustable vignetting, the ability to set the black & white layer as a transparent layer over your original image to create great vintage effects and much more.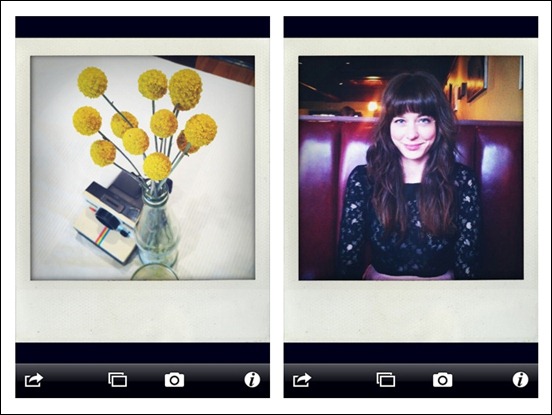 ShakeItPhoto brings the memories of taking Polaroid photos to your iPhone and iPod Touch. Take a photo and out pops a perfect Polaroid photo. Watch your image develop and shake the image just like a real Polaroid photo to make it develop faster. Our "Perfect Processing Technology" makes your Polaroid photos look just like the real thing.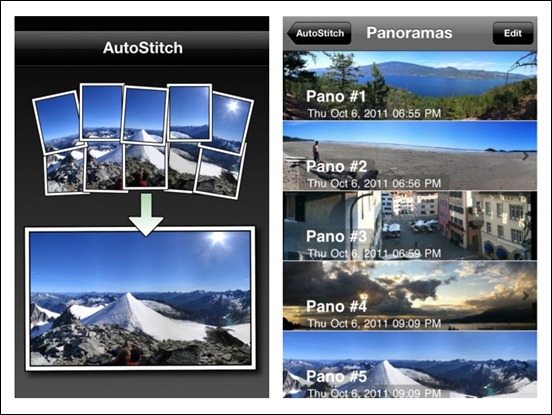 AutoStitch is the only panorama app that can stitch camera images in any order or arrangement, including vertical, horizontal, or mixed arrangements. It achieves unmatched quality by using full resolution camera images rather than lower-resolution video input.
PanoLab is the first application to enable photographers to capture and assemble multi-frame panoramas and collages directly on the iPhone. PanoLab makes it simple to align photos that you pull from your photo library or capture on the fly. Once you've finished building your panorama, you may save it back to your photo library for viewing, emailing, and sharing online.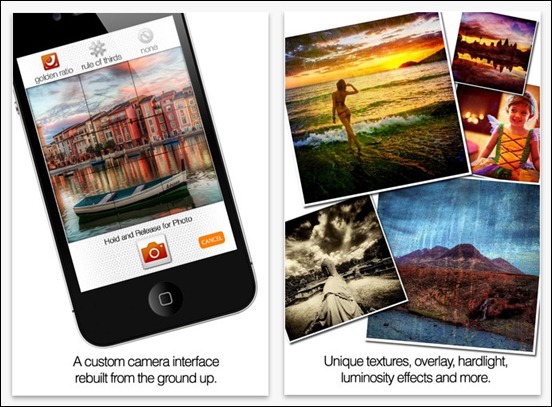 100 cameras allows you to export 100 New Effects directly to Instagram! Also, you can take unique new photos or re-create existing photos. Basically, it has 100 different effects that use mixes of hardlight, overlay, and more with beautiful textures from around the world.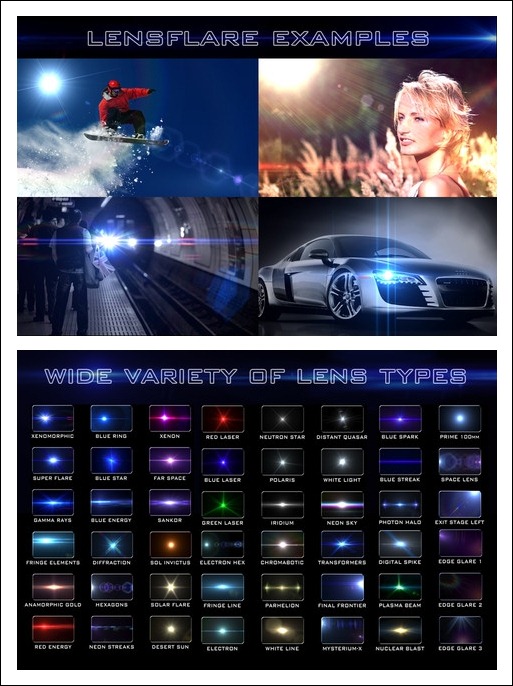 LensFlare is a must have app for any photographer or designer looking for the best in optical effects. LensFlare offers a wide selection of lens types to choose from. Each flare has unique properties and is dynamic, responding to position with center bloom and edge flare up.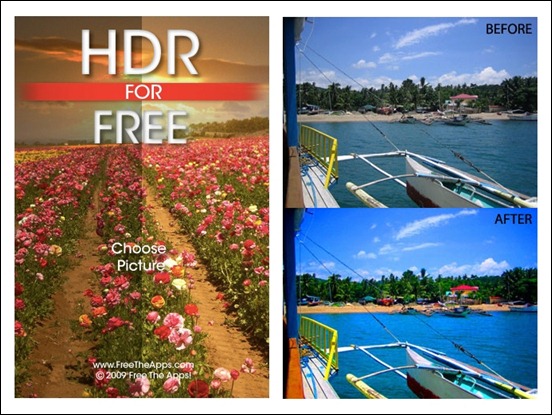 HDR (High Dynamic Range) images use a set of techniques that allows a greater dynamic range of luminances between light and dark areas of a scene than normal digital imaging techniques. Basically, for us non-technical folk, it makes images look sweet! Those lame and vanilla looking outdoor photos will look awesome! Check out the before and after screenshots to get an idea.
PhotoPad is an easy to use, premium photo editing app. Originally designed for the iPad, PhotoPad now works on the iPad, iPod touch, and the iPhone. PhotoPad capabilities include: Image Rotation, Image Resizing, Drawing/sketching, Paint Bucket, Color Selecting, Color Swap, Cropping etc. Also, it can adjust Color, Contrast, Tint, Chromaticity, Saturation and Red eye.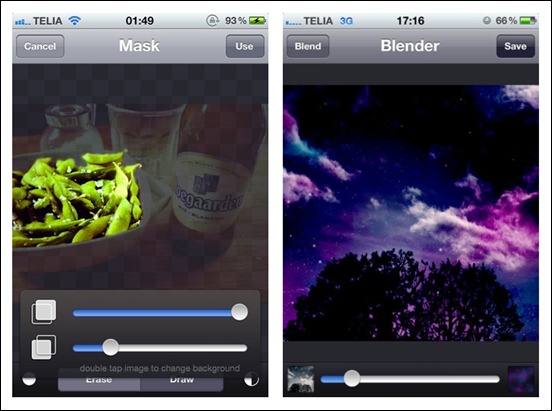 This is a simple and clean application with a single purpose, blending together images. You can use multiple blending modes like Multiply, Overlay, Screen and many more.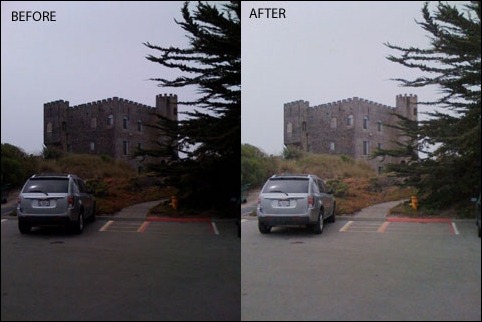 Flash for Free is an application that allows you to brighten your photos to make up for your iPhone's lack of camera flash. No more dark photos! Take great nighttime photos as if you had a flash!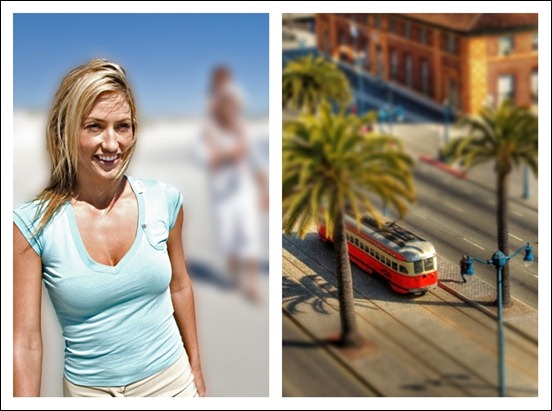 Turn any of your iPhone photos into professionally looking stylish pictures. Focusoid permits to easily simulate different out-of-focus techniques used by professional photographers, like Shallow Focus, Depth of Field or Tilt Shift effects. Depth Of Field (aka DOF) is an effect that shows the portion of a scene that appears acceptably sharp in the image. The decrease in sharpness is gradual on each side of the focused distance, so that within the DOF, the unsharpness is imperceptible under normal viewing conditions.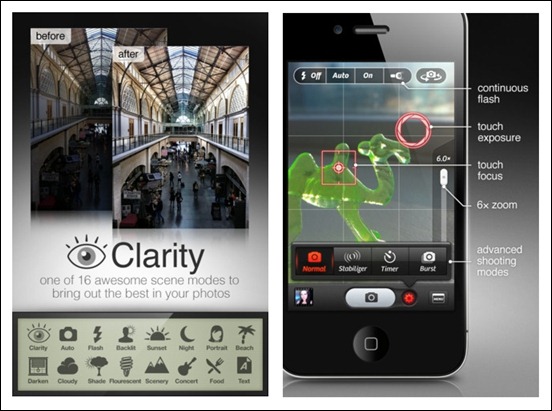 Whether you're a seasoned photographer or someone who's barely touched a camera, Camera+ will make you love taking photos. It features Touch Exposure & Focus for the ultimate control, Photo Flashlight to brighten up your photos, Highest quality zoom, Scene modes and flash and a lot more.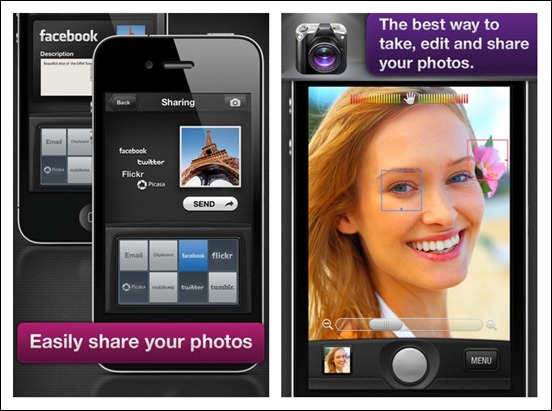 Camera Genius is a do-it-all app. It allows you to apply a number of effects on your photos and videos and share them on different platforms.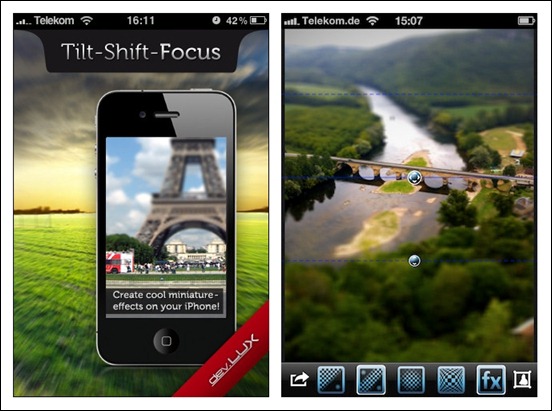 With Tilt-Shift-Focus you can easily edit photos to create fake miniatures, enhance or change the depth of field and focus area of your picture, or precisely soften details. Fake miniature and depth of field can improve the visual and artistic quality of your photographs and you can do all that with just a few taps in the Tilt-Shift-Focus editor.
SkipBleach is an app that allows you to add "Skip Bleach" effect to your iPhone/iPhone touch photos.
You do not need any difficult setting, all you need is just take photo or choose from the photo library. SkipBleach automatically adds effect.
TiltShiftGen enables you to control perfect lens blur and color effects! By adjusting various parameters, it allows you to apply many ToyCamera effects on your pictures: from miniature pictures to vintage styles images. It is an indispensable app for all the ones who like fashionable ToyCamera style pictures. With TiltShiftGenerator you'll also be able to take a simple photo and  adjust the details of each picture taken with camera apps such as my ToyCamera.
Go Innovative! Go Red! moreMono (Red Edition) is a FREE photo editing application designed for iPhone 3G/3GS. It converts your photo to monotone and preserves the red tone to give a strong and dramatic look! No smudging, no finger painting, no tools needed. It all does it in one-click!
CrossProcess adds color and character to your photos by emulating the look of Cross Processing film. CrossProcess turns your ordinary iPhone shots into beautiful, one of a kind images with unique colors and contrast. Based on looks from real film stock.
The Andigraf uses 6 various layout lenses, capturing your story in one shot! Just one click to take 4-9 serial shoots and to create images with various effects. It's just like Andy Warhol's pattern-repeating pop art or the multilens LOMO camera. If you are LOMO fan, you may love this camera.
Sketch and Other Art Effects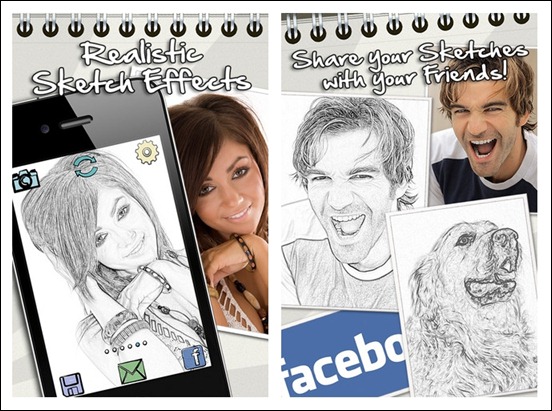 Sketch Me! is a simple, fun app that lets you convert your photos into sketches by applying up to six different image effects.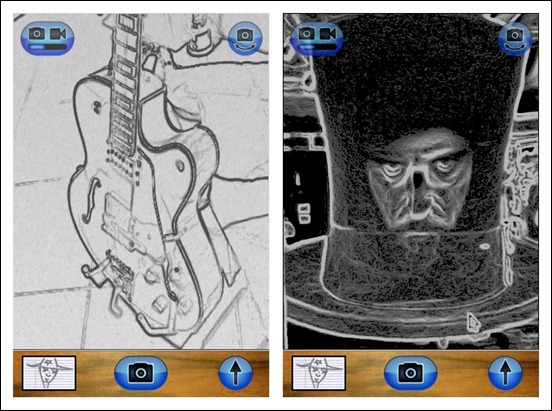 SketchWiz turns your camera into your personal sketch artist. You can view your world as pencil, pen, chalk, or charcoal sketches, and you can save your masterpieces to your photo library.
Diptic helps you easily combine multiple photos and apply artistic effects to create exceptional photo collages that can be shared with friends and family via email, Facebook, Twitter, Flickr, Tumblr or Posterous. With rounded borders, 52 customizable layouts and color effects, there are unlimited options to create unique images!
The secret of perfect image-processing is the skillful blending of fresh, imported pixels, precise color temperature, and the fastest numerical filtering. Percolator packs your images with well-rounded, full-bodied color — every time.
FILM IS DEAD … And yet many camera apps still insist upon attempting simulations of that long-past era. We say NO to artificial nostalgia, pushing forward in the digital realm with different forms of creative destruction. With that in mind Decim8, a digital tool is here for photographic destruction. Armed with a set of bit-glitching filters, evolve your pictures into strange and sublime artifacts bordering on chaos. There are no effects to simulate your grandpa's snapshots. No virtual replicas of plastic instant-cams from your imaginary summer of '73. Just mad combinations of digital data-mashing. That's how we roll.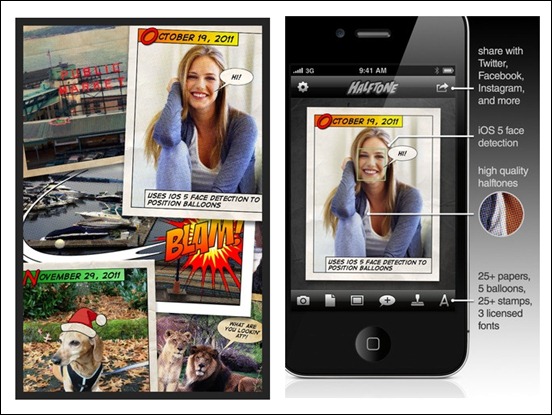 Halftone turns your photos into unique, vintage comics that friends and family will love! More than a simple "photo filter" app, Halftone makes it easy to add paper styles, captions, speech balloons, graphic stamps, and fonts (including built-in comic fonts). Your final image can be sent via e-mail, uploaded directly to Facebook, Twitter, and Flickr, shared with apps like Instagram, Camera+, and Color Splash, printed, and even sent as a real, physical postcard through the mail!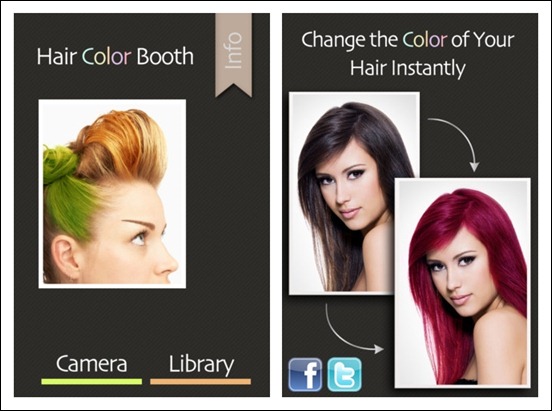 Hair Color Booth makes it easy to digitally dye your hair that color you've always wanted to, from punk hair styles to blonde or brunette. Choose from a huge range of colors that can be adjusted to create almost every combination imaginable.
This app enable you to put a fancy accessory on your photos. A simple flick of the finger creates an endless cast of characters. Choose from 60+ items to create 400+ possible combinations.
iPhone Photography Utility Apps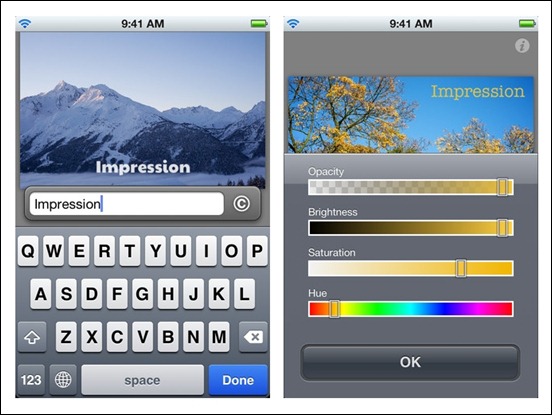 Impression lets you add a visual watermark to photos on your iPad, iPhone and iPod touch.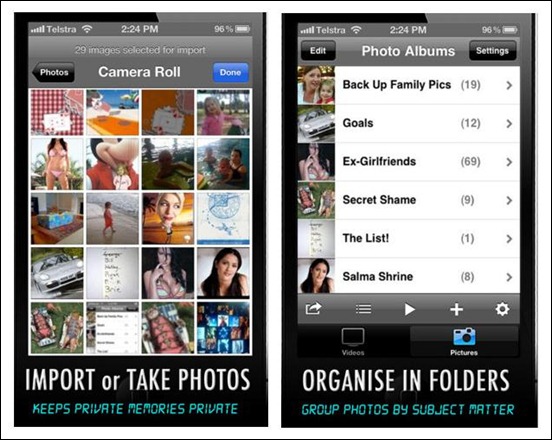 Picture Safe provides a much needed way to separate, group, organise, PASSWORD PROTECT and back-up pictures, providing a secure common-sense way for you to keep your Pictures Safe. No need to worry about others stumbling across your 'private' pictures anymore!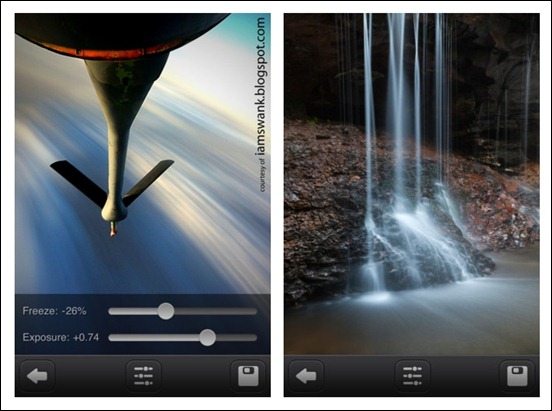 Slow Shutter Cam brings new life into your device's photo toolbox by letting you capture a variety of amazing slow shutter speed effects that you only thought you could get with a DSLR.
Ever have problems taking that perfect photo? Can't frame a straight shot? Need help getting a level image? Use gyroLens! This full-featured camera app has a killer new feature: it automatically levels photos in real time, while shooting. With gyroLens, you don't need to worry about crooked aim or setting up and taking level shots – the app does it for you. gyroLens brings a true point-and-shoot capability to iOS devices, and makes photography easier and more fun.
Field Tools is an efficient, easy to use depth of field calculator for photographers working in the field. Using just a few touches, you can quickly calculate hyperfocal, near focus and far focus distances, all from a single screen.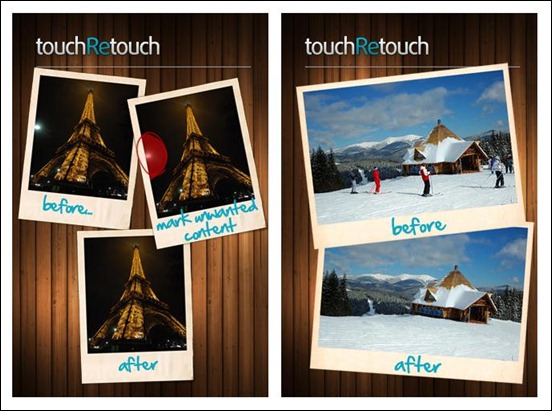 TouchRetouch is a revolutionary application that lets you remove unwanted content or objects from your photos, using just your finger and iPhone or iPod Touch. Mark the items you want taken out of the snapshot and hit 'Go'. That's all there is to it. Retouching photographs has never been so quick, easy and convenient.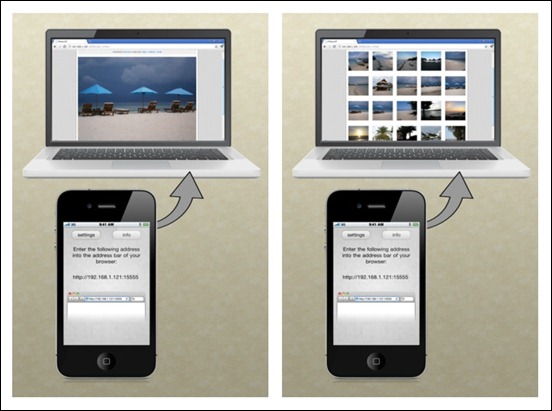 Easily access your photo libraries via wifi from any computer with a web browser! Just start the app and enter the displayed address into the address bar of your browser. Works with any computer that has a modern browser (like desktop or portable computers, iPads, or even an other iPhone) and is on the same wifi network as your phone, iPod or iPad.
Photo Transfer App allows you to easily download photos from your iPhone or iPad to your computer as well as exchange photos from and to your iPad, iPhone or iPod touch. Transfer photos over WiFi, no cables or extra software required.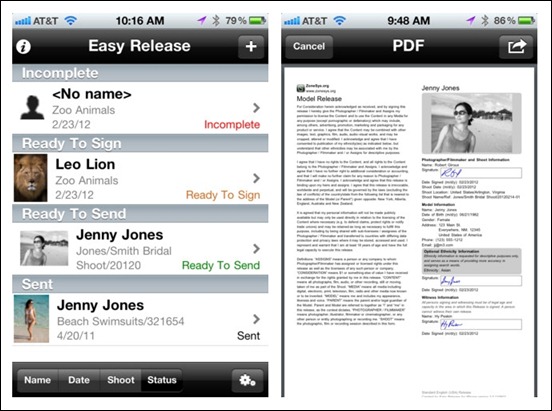 Easy Release by ApplicationGap replaces inconvenient paper model release and property release forms with a slick, streamlined application designed by professional photographers for professional photographers. Fully supports iPad, iPhone and iPod-Touch.
Drop your photo into a series in scenes such as a wanted poster, billboard, picture frame and many more. Also browse and download from thousands of frames or collages generated by ImageChef.com community members around the world!
Fx Photo studio has an incredible array of feature and effects that you can use easily right on your iPhone. It has over 190 eye-popping photo effects and filters like, Lomo, Sketch, Vintage, Art, Grunge,  3-D, Textures, Black & White, Color Strokes, Overlays and more.