Rings are one of the common jewelry worn by man. Since they are decorative, rings are treasured not only because of the value of the metal used in making them, but also because of their being creative. Here in this article, we are showcasing some of the rings which are creatively done in way that would really catch the attention of the onlookers. Rather than impress the audience with the glittering precious stones embedded on all throughout their body, these rings appeal to creative designs.
You can see that these rings are not at all made studded by some high-carat diamond or gold yet they are stylish on their on right. These jewelry pieces will surely really make everybody say wow. If you like these creative ring designs, please help us spread it by clicking our social media buttons. You are also welcome to make additions and to post your comments. Enjoy!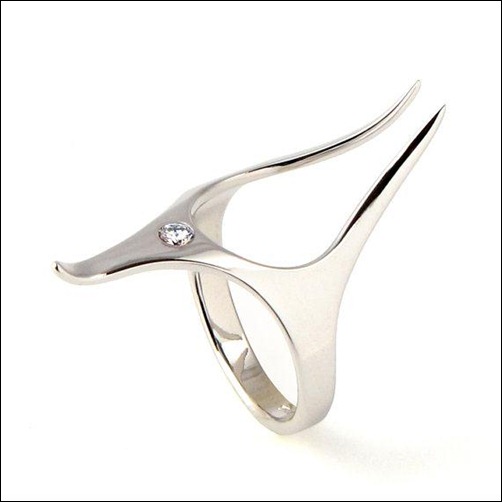 A custom ring made from sterling silver.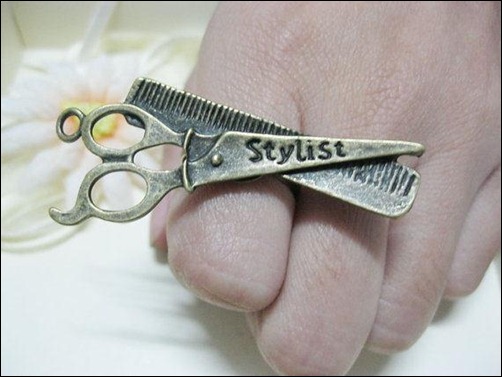 A ring perfect for hair stylists.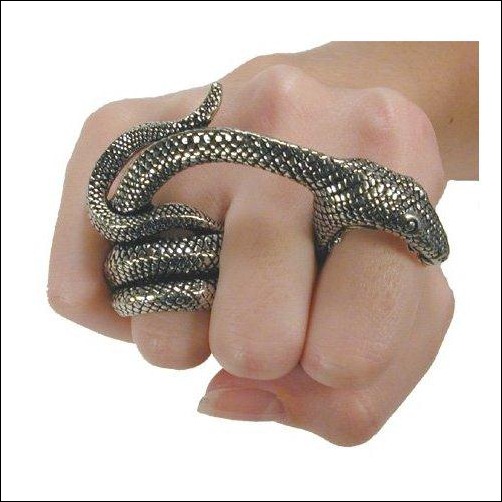 Gigantic, venomous serpent spanning two fingers to sink its teeth into the third. Generally worn on the ring finger, with the snake biting the forefinger.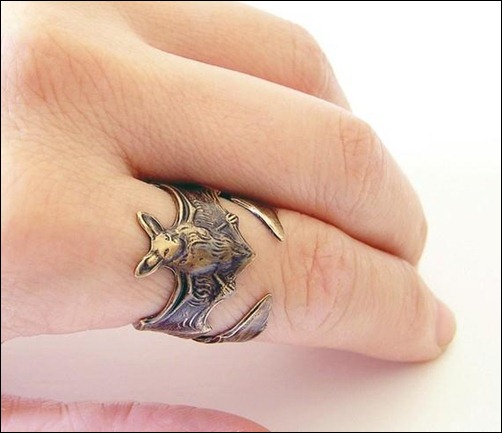 This pet bat decided to tag along with you for the day, with it's leathery wing wraps around your finger comfortably for day and evening wear.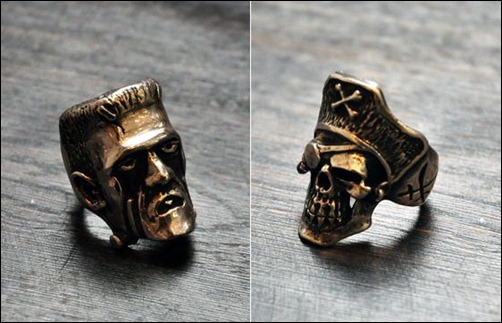 Creative ring made of silver.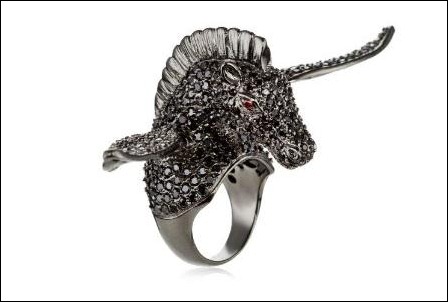 Featuring a gunmetal-plated brass depiction of a pegasus, which appears in the "Pastoral Symphony" scene from the classic animated movie, this ring is fun, as well as ornate.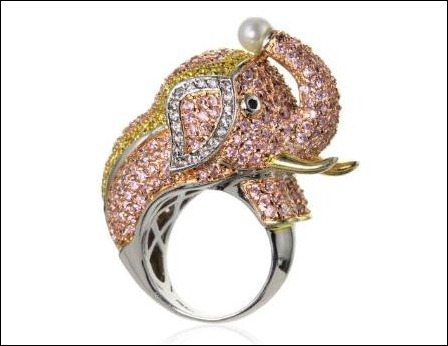 Swarovski pave stones were used for this ring.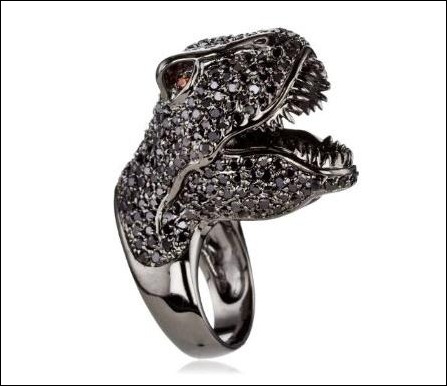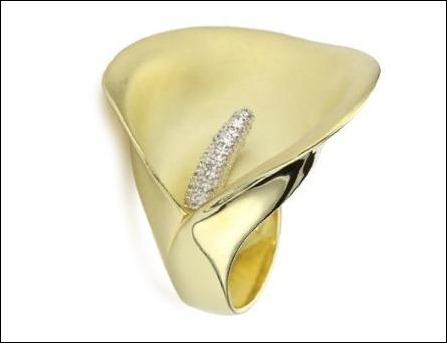 Made from 18k gold plate.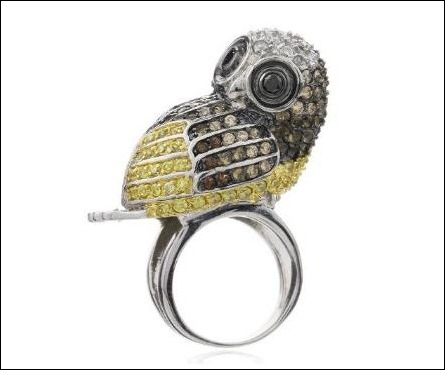 Cubic Zirconia Rhodium Silver-Plate Ring.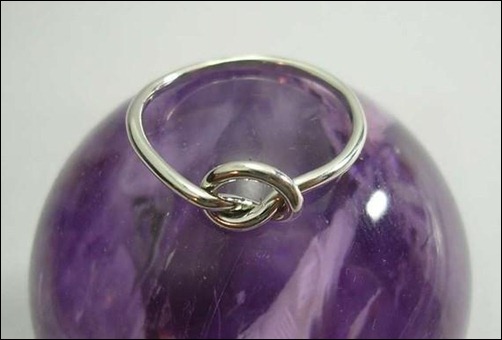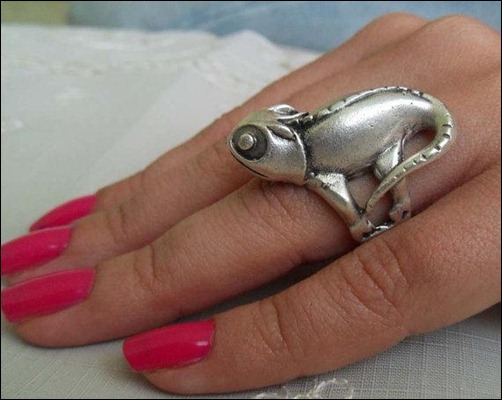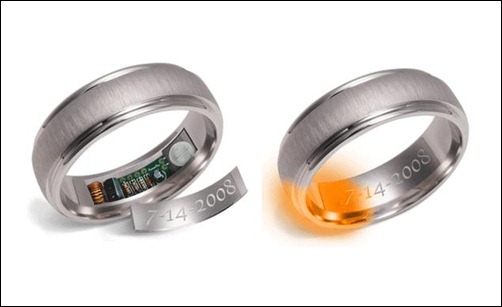 You can never forget an anniversary with this ring. 24 hours before your special day, the Hot Spot™ on the interior surface of your Remember Ring™ will warm to 120º F for approximately 10 seconds, and continue to warm up every hour, on the hour, all day long!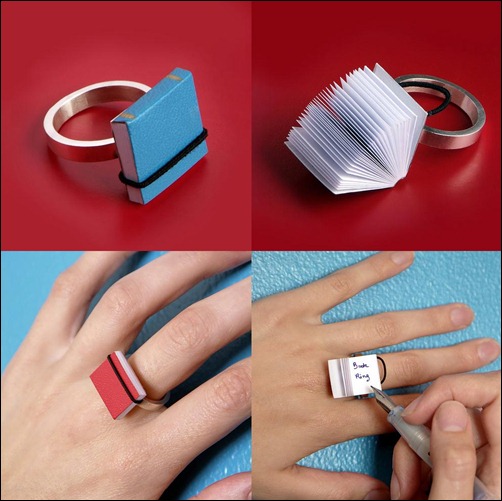 The book ring doubles as a jewelry and at the same time a notebook for recording important information.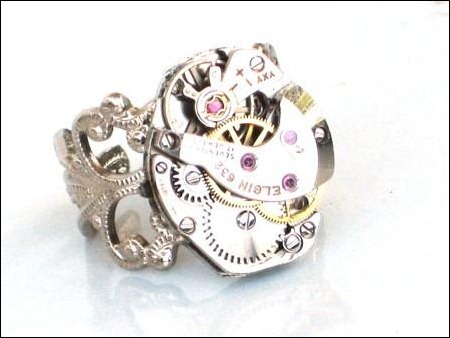 This stylish Steampunk watch movement ring is the perfect accessory for day or night.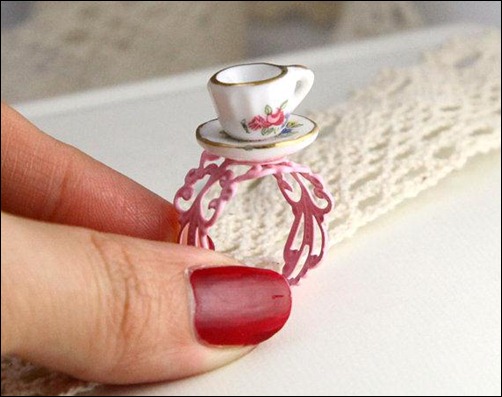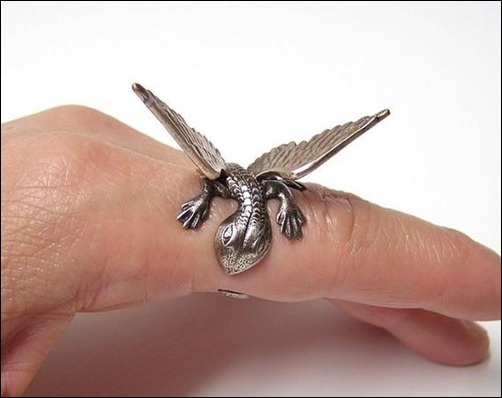 This pet dragon just love to hold onto your finger and follow you everywhere. A belly or back rub is always pleasing to.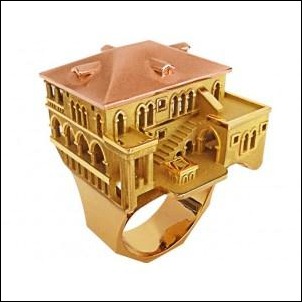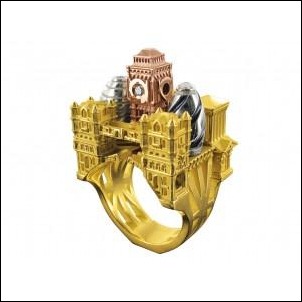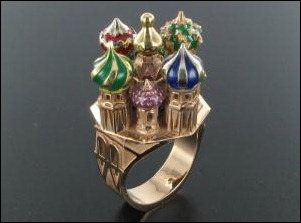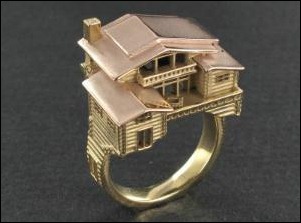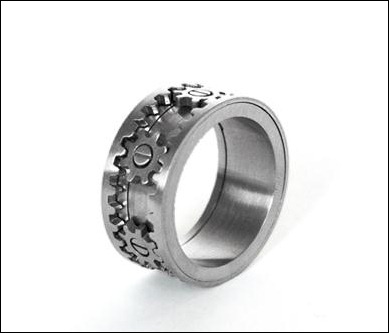 Gear Ring is made from high quality matte stainless steel. It features micro-precision gears that turn in unison when the outer rims are spun.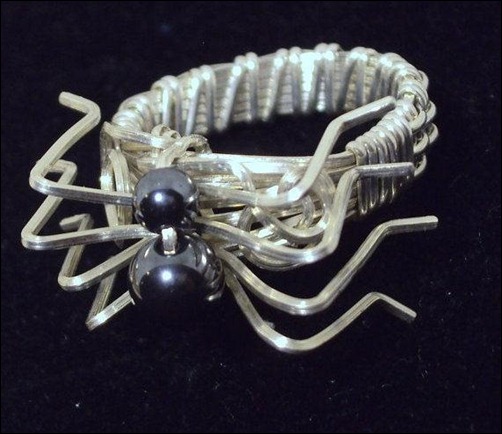 Really cool spider ring, made from argentium sterling silver wire, and topped with hematite round beads to create the spider atop the ring.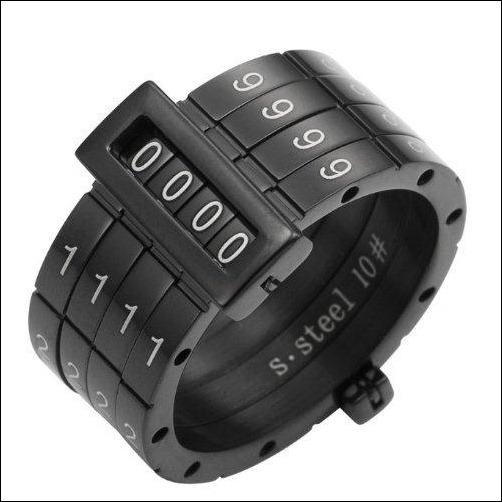 This outstanding style will definitely add an impressive touch to your look, featuring a unique spinner combination design, carefully crafted in black steel.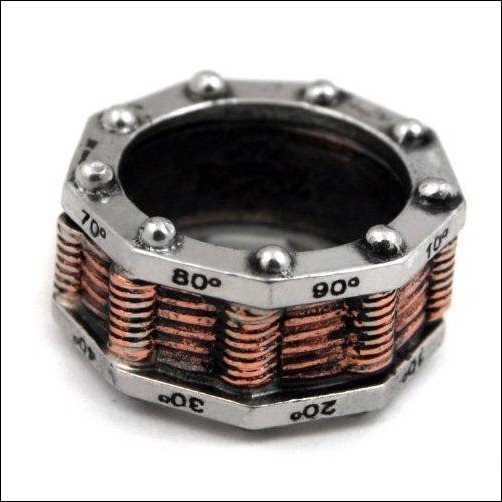 The steampunk "Hi-Voltage Toric Generator Ring – Unusual, early but very highly efficient power generator to augment the energy demands of Victorian hi-tech gadgets." Industrial-looking wrapped copper wire pattern around the center, flanked by angular edging with mysterious degree markings and decorative bolts on the sides. Fine English pewter ring by Alchemy Gothic. Band is 12mm wide.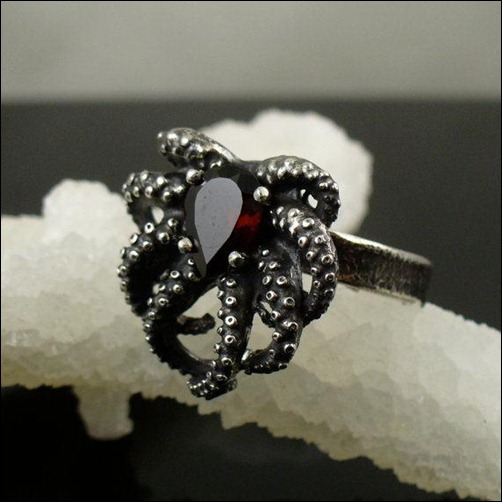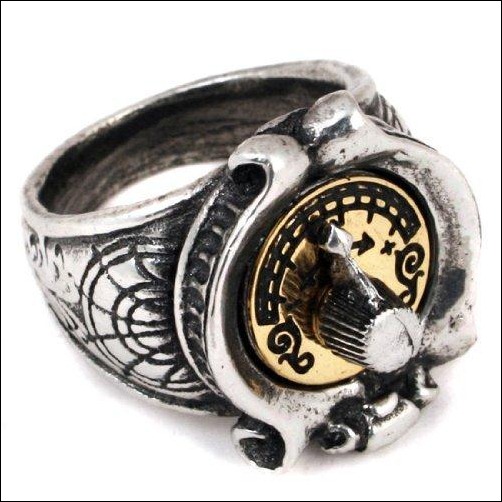 Two-tone steampunk style ring in fine English pewter. Features a brass plate calibrated as a "gender gauge" and moveable pointer. The face and sides are formed in classic pseudo-industrial art deco, as if it were a miniature working instrument.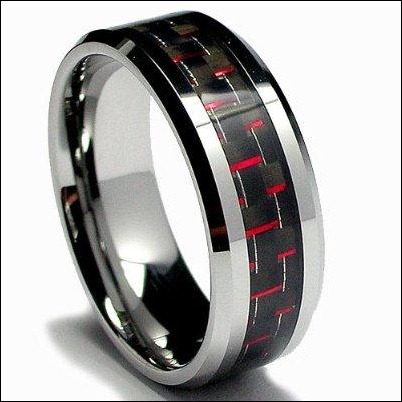 This beautiful tungsten carbide ring is 8MM in width and comfort fit. It is all high polish with beveled edges and has black & Red carbon fiber inlay. If you are looking for a ring that is scratch proof and forever keep its shine, than our Tungsten Carbide rings are for you. Tungsten Carbide is ranked second hardest next to diamond on the Mohs scale, diamond being a 10 followed by Tungsten Carbide as 9.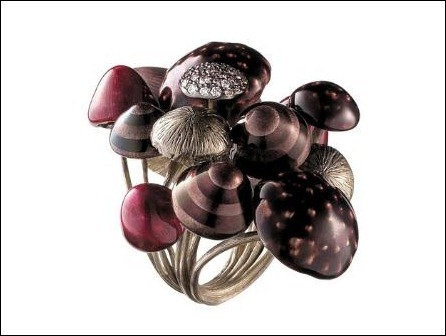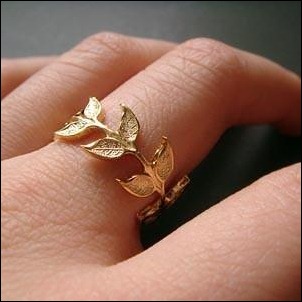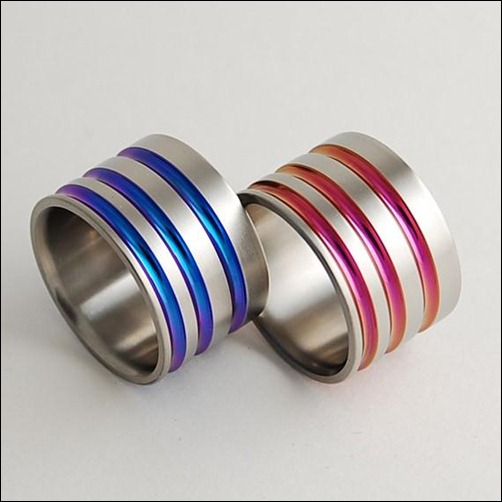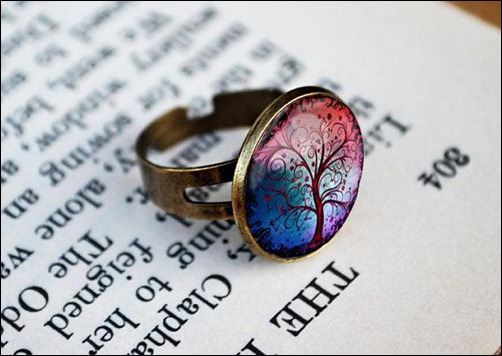 A ring perfect size to be noticed.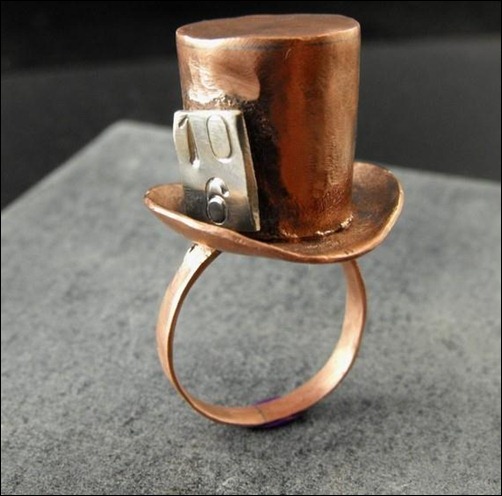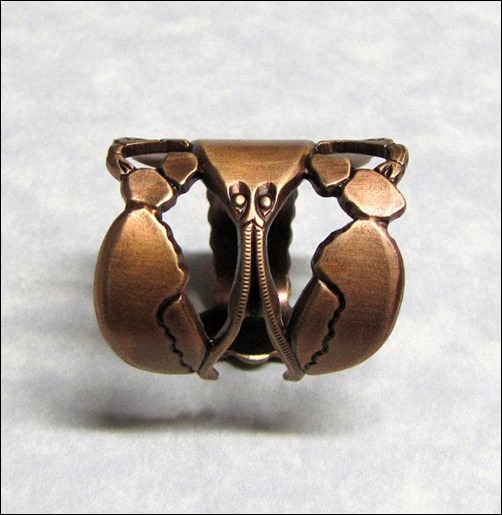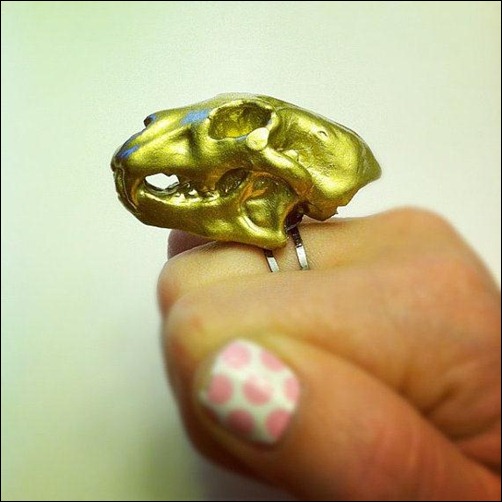 This lion skull is made from a high quality (not from the dollar store) plastic sculpted figure that has been spray-painted gold to give him his special color.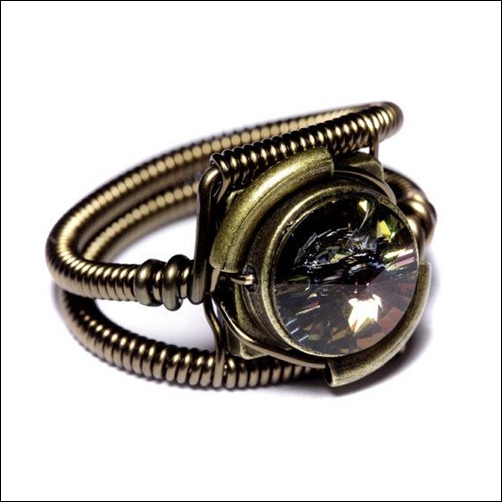 A steampunk ring created by Catherinette Rings / Daniel Proulx. Buy this ring by clicking the link.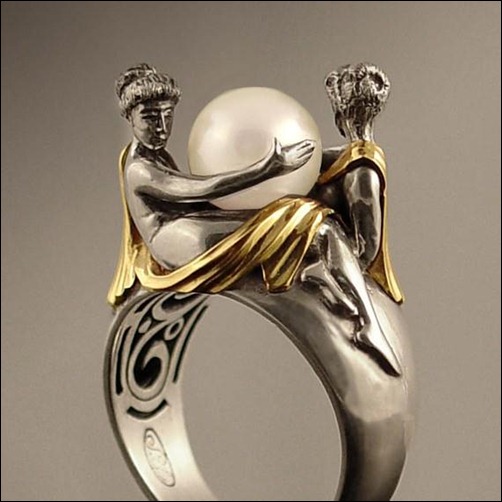 The ring was inspired by the style of the First French Empire, the early-19th-century design movement in architecture, furniture, and other decorative arts. It features two draped female figures. Made of sterling silver and 14K gold. Adorned with a genuine freshwater pearl (8.5-9mm diameter).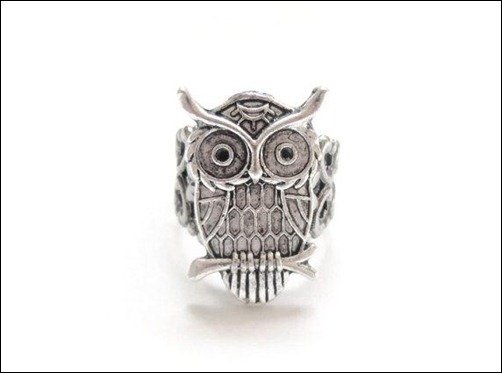 A gothic, victorian-style owl ring. The ring is an adjustable antique silver plated ring.